As Europe's largest billboard, Piccadilly Lights is globally recognisable and part of the cultural fabric of London. Overlooking Piccadilly Circus, the advertisements and cultural moments on screen are seen by an estimated 100 million consumers every year. This makes Piccadilly Lights one of the most accessible public platforms in the world.
If your brand is interested in appearing on Piccadilly Lights, please get in touch with derek.manns@landsec.com
The Technology
The 780sq m curved screen allows advertisers to display their creative to an unparalleled audience at a resolution 1.4x greater than 4k.
The screen is divided into six windows, rotating at intervals to give each brand an equal opportunity. Every 10 minutes, one brand at a time can make a full-screen impact with a timed domination.
Empowered by the illusion of 3D-depth (enabled by Ocean Outdoor's DeepScreenTM technology) advertisers today are pushing the boundaries on Piccadilly Lights with creative that reaches out of the screen.
Every day, Piccadilly Lights pauses advertising to connect with national cultural moments in collaboration with a wide range of organisations and individuals.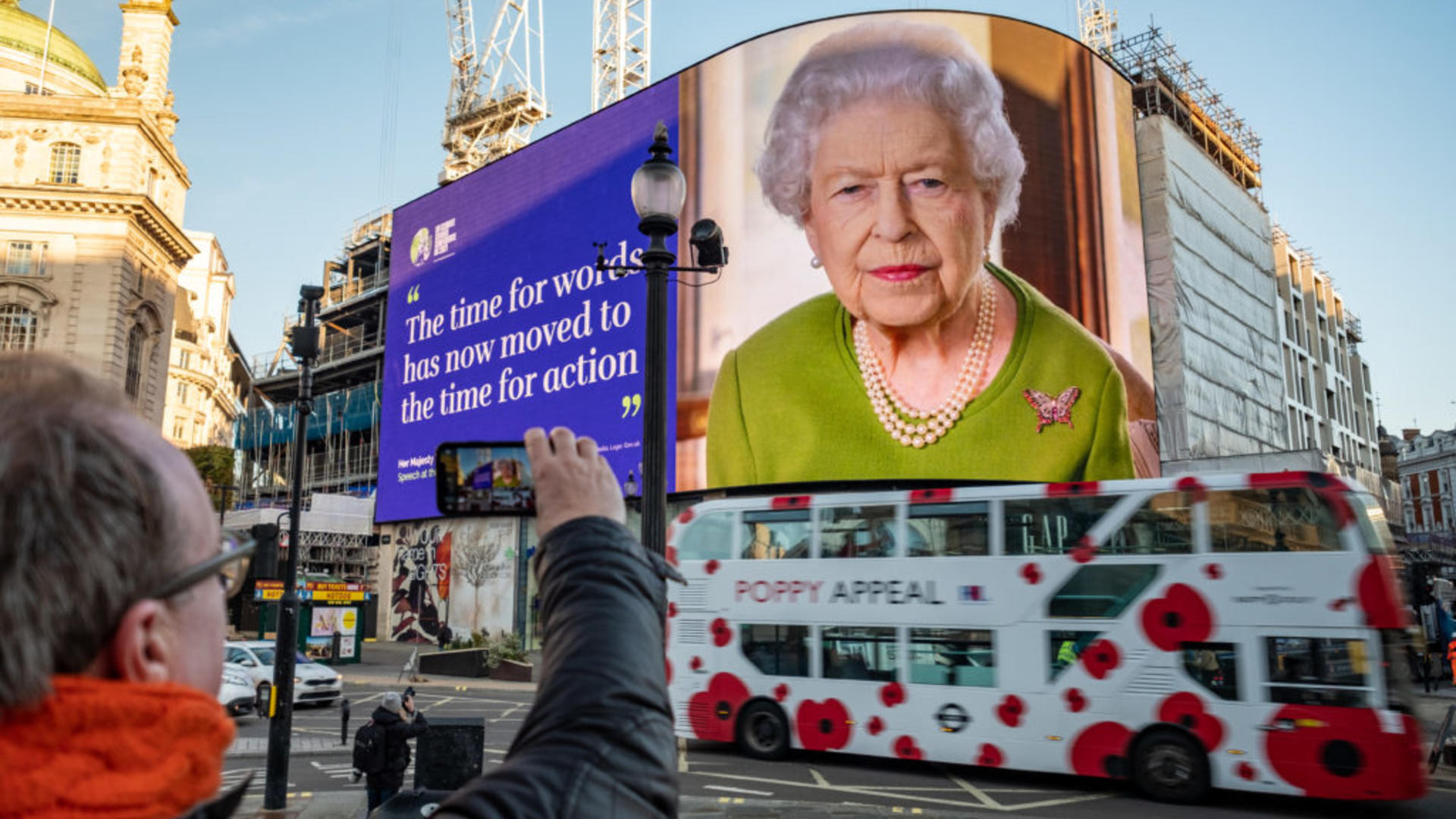 Piccadilly Lights highlighting The Queen's influential address to delegates at COP26.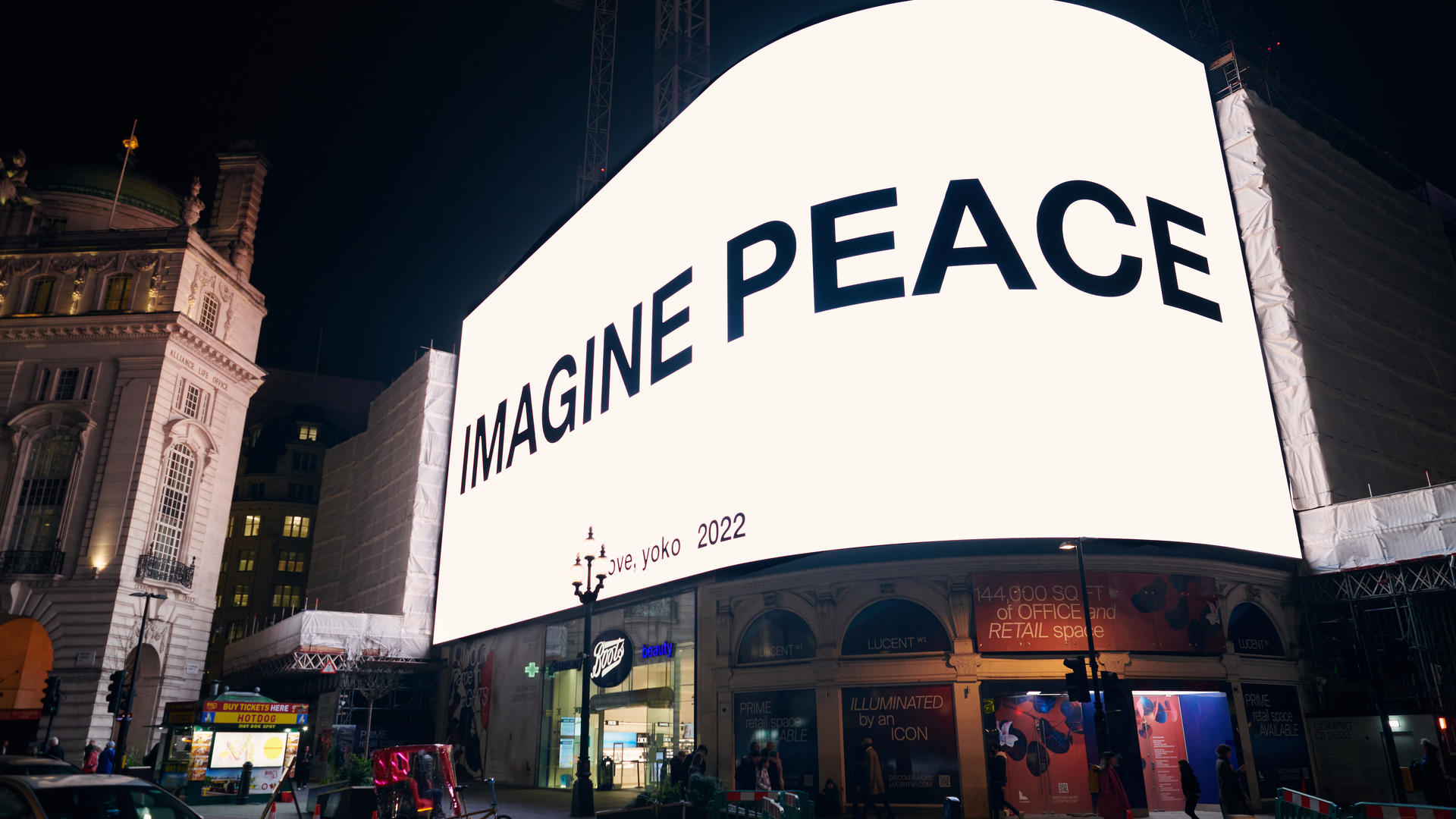 In the midst of a humanitarian crisis in March 2022, The Lights light up with a simple but powerful message from Yoko Ono.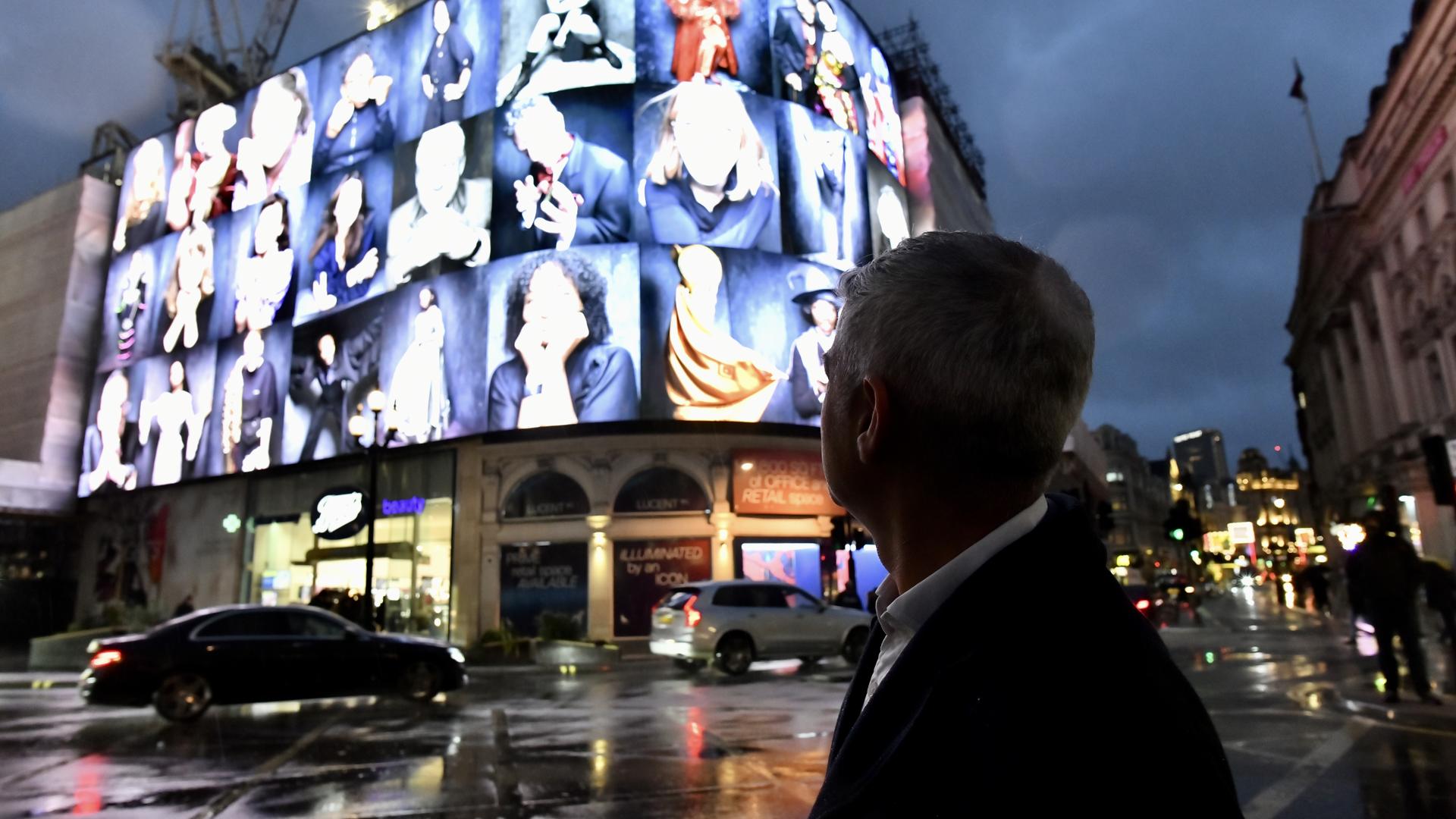 The Mayor of London, Sadiq Khan, looks out at a tribute to those that make theatre magical. Rankin's photography was commissioned to mark the launch of an ongoing initiative with London Theatre.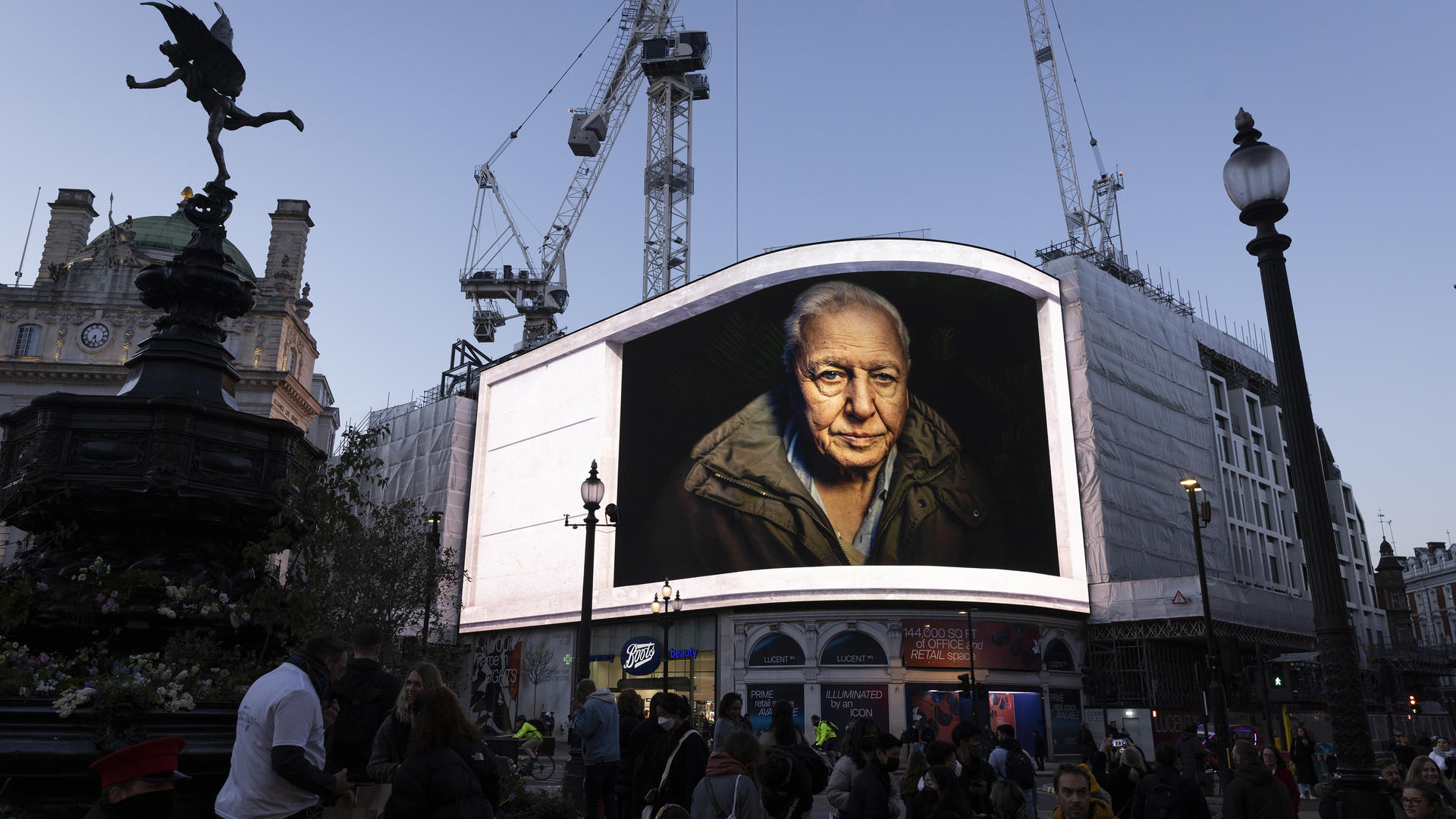 Sir David Attenborough's appearance on the lights drew crowds and promoted the launch of The BBC's AR experience in Piccadilly Circus.
From promoting arts and culture, to supporting charitable campaigns and celebrating national moments – Piccadilly Lights is pumping positivity to the nation.
See the latest and greatest from Piccadilly Lights on social media:
Instagram / LinkedIn / Twitter