Did you know that construction workers are 100 times more likely to suffer from an occupational disease than be involved in a workplace accident?
However, it's easy to understand why. On a construction site you can immediately identify risks and implement necessary changes, like putting up a guard rail. Whereas the effects of breathing in dust may take years to show - and the causes are more difficult to identify.
Eighteen months ago, I met Dr Lesley Rushton from Imperial College London. The figures she presented to me illustrating how many people suffered from occupational ill health and mental health across our industry deeply alarmed me.
It was this meeting with Dr Rushton that set me on a quest to use Landsec's influence to put "health" on the same footing as "safety".
Raising health standards in our industry
In 2001, then-Deputy Prime Minister John Prescott convened a meeting of the construction industry, focused on safety, with a view to addressing high accident and fatality rates.
I thought we needed a convention like John Prescott's for health so, in January 2016, I brought together over 150 industry leaders and influencers at the first Health in Construction summit. There, CEOs pledged to eradicate the thousands of cases each year of ill health and disease caused by health hazards at work, as well as getting to grips with the growing problem of poor mental health.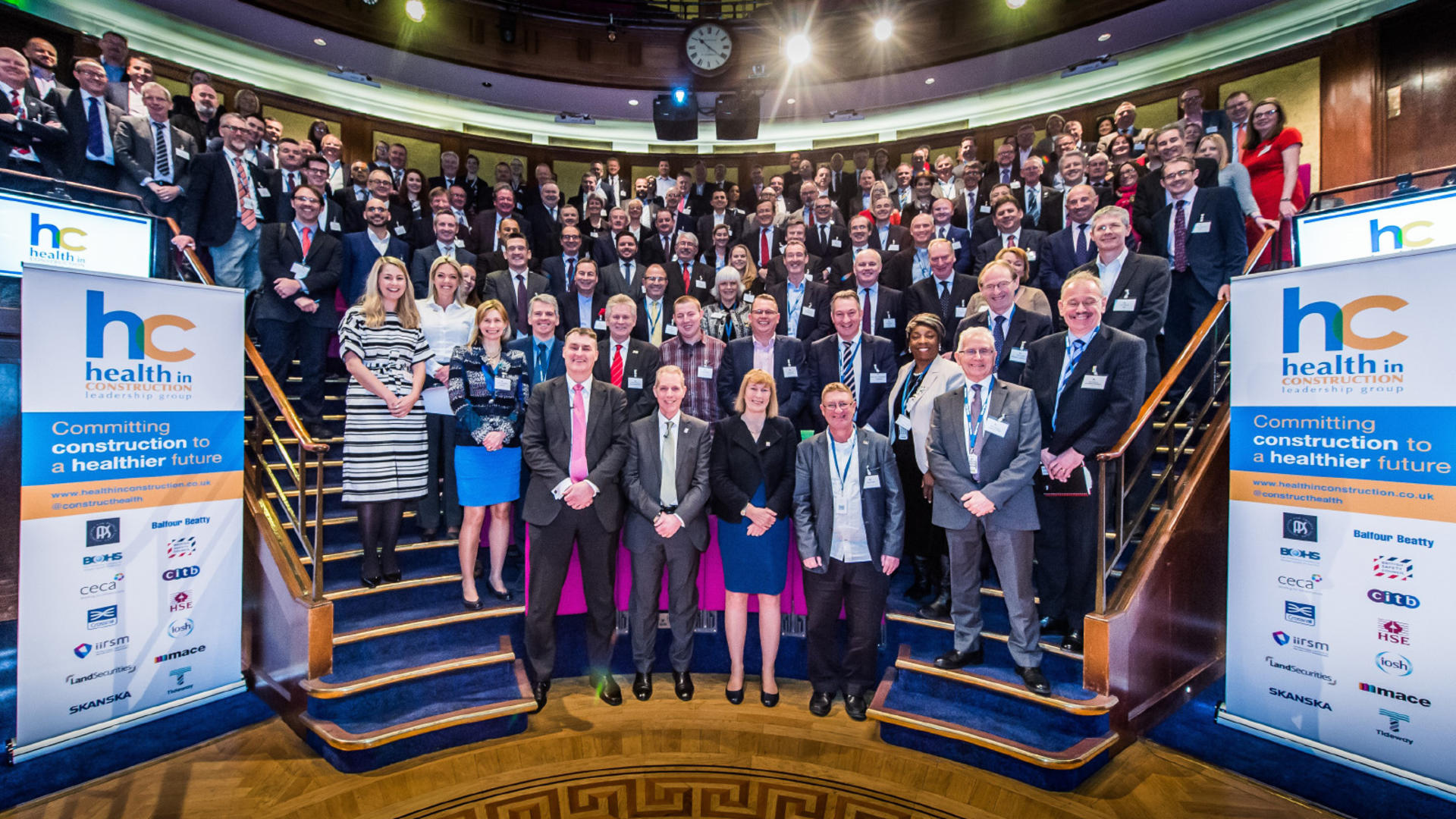 After this summit, we formed the Health in Construction Leadership Group (HCLG), which I chair alongside my work at Landsec. This group wants to turn construction into the leading industry for occupational health and disease prevention by 2025. Our mission is to get rid of the diseases caused by exposure to health hazards.
That's going to take a cultural shift, which is why we want to talk about health the way we talk about safety. As a start, we're sharing information and best practice around musculoskeletal and respiratory health – take a look at the videos and case studies on the HCLG website.
Mates in Mind
Improving physical health conditions in construction is one facet of our work, but there's also much more to do around mental health, which is why Mates in Mind was born.
Too many construction workers kill themselves in the UK because of the unique strains of the job – many live away from their family and work long hours – which can bring on stress and lead to depression and anxiety. Combined with the fact that the leading cause of death among men aged 15 to 49 is suicide, and that the construction workforce is heavily male, it's clear that this is a population group at risk.
Founded by the HCLG, British Safety Council and charities Mind, Samaritans and Mental Health First Aid (MHFA) England, Mates in Mind is a programme that aims to improve the mental health of the construction industry workforce.
It is currently being trialled by five companies: Tideway, Heathrow, Careys, Willmott Dixon and Balfour Beatty. As part of the programme, we're doing the following:
Every single worker will get a 45-minute induction session to start the conversation about mental health.
Supervisors and line managers are enrolled on a 3.5-hour course to learn to recognise signs of poor mental health and how to offer support.
For managers and levels above, there's also a two-day MHFA course.
From these trials, we've found that bringing in mental health professionals to have these conversations isn't necessarily the best way forward. We had a better response when we brought in comedian John Ryan, who specialises in using comedy to talk about mental health. He's got a great ability to connect with people and get them talking, which was a real breakthrough in the macho demographics of construction where talking about feelings is often suppressed.
All this is bold thinking but we need to follow it up with action, which is why we are using our influence as the UK's largest property developer to specify in tender documents for future developments that suppliers must support the Mates in Mind programme. We're confident our industry colleagues will do the same. Our target is for 100,000 construction workers to take the 45-minute Mates in Mind session in the next year.
The recent involvement from the Royal Family on mental health has helped to raise this issue to a new level and we hope that this programme can benefit from the exposure. Mental health can affect us all, no matter who we are or where we work.
We will all go through tough times in our lives, but men especially feel the need to pretend that everything is ok."

The Daily Telegraph
Health within Landsec
It's not just about our contractors though – we take mental health seriously in our own offices, too. During this year's Mental Health Awareness Week we held an event to inform our people about our mental health provision where we also had speakers from within our business sharing their own experiences of mental health.
What's next for us?
Talking about mental health is a start, but it's clearly not enough for an organisation of our size. We're now setting up a network of trained Mental Health First Aiders within Landsec and I'd like that network to increase to one in ten of our people. That may sound like a lot, but it's a crucial step in tackling the issue. It's easy to spot someone coming into the office on crutches and arrange some help, but it takes more awareness to pick up on the often-subtle signs of declining mental health.
We're encouraging our people to focus on themselves, too, by running stress-management and mindfulness courses for staff to help them manage day-to-day life.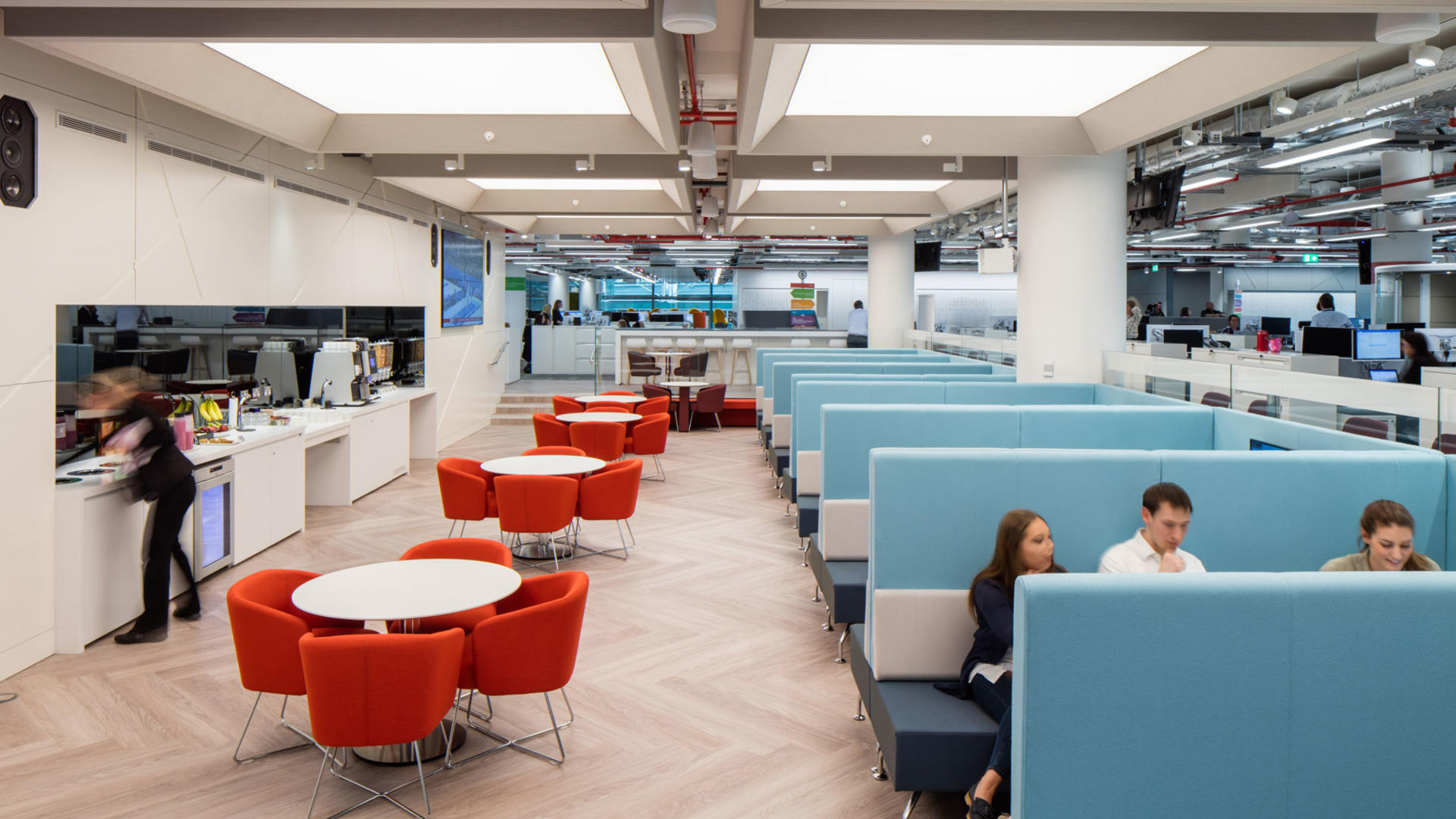 In setting up and fitting out our own new office in Victoria, health and wellbeing was central to our design philosophy. We have a contemplation room for staff to get away from workplace bustle, and a health and wellbeing library. There's free, nutritious food available to snack on and we've even set up the lighting to reflect the body's natural reactions to daylight.
In the past, we have whispered about health and shouted about safety. Now, we are talking about health and shouting about safety. In the future, we want to be shouting about health and shouting about safety.
Leading the way
We are privileged at Landsec in that our position as the largest UK property company means people sit up and take note when we do something. It's vital that we don't do this work alone. The scale and breadth of our supply chain means we can encourage large parts of our industry to put the same emphasis on health as we do.
Thanks to the groups we're already leading, the work we're already doing and the effect we're already having on people, it feels like we're now making progress – first and foremost, because we're talking about it.