Dashwood packs a punch when it comes to office space in central London. Located in the heart of the city, this boutique tower turns ten years old this year. That's why we're refurbishing 14 of the 17 floors in the building, bringing it back to the market with a bang!
Dashwood's geometric frame features floor-to-ceiling windows and a high-performance sleek exterior to control light and heat. But it's also impressive on the inside too… It's our flagship asset in our office portfolio that provides truly adaptable office space, by housing all three office workspaces under one roof – meeting our customers' needs today and in the future. Customers can take full control and operate on their own terms with Blank Canvas, utilise our design and management expertise with Customised or choose a flexible, serviced private office at Myo.
We are thrilled to be launching the new Dashwood and for the first time bringing all three fantastic Landsec office products under one roof. Dashwood will provide a flexible, sustainable and vibrant space in the heart of the City of London to meet the needs of our customers, both today and tomorrow. "

Portfolio Director
Dashwood also benefits from a newly refurbished elegant reception and lounge, including a new café; a great spot to work and socialise.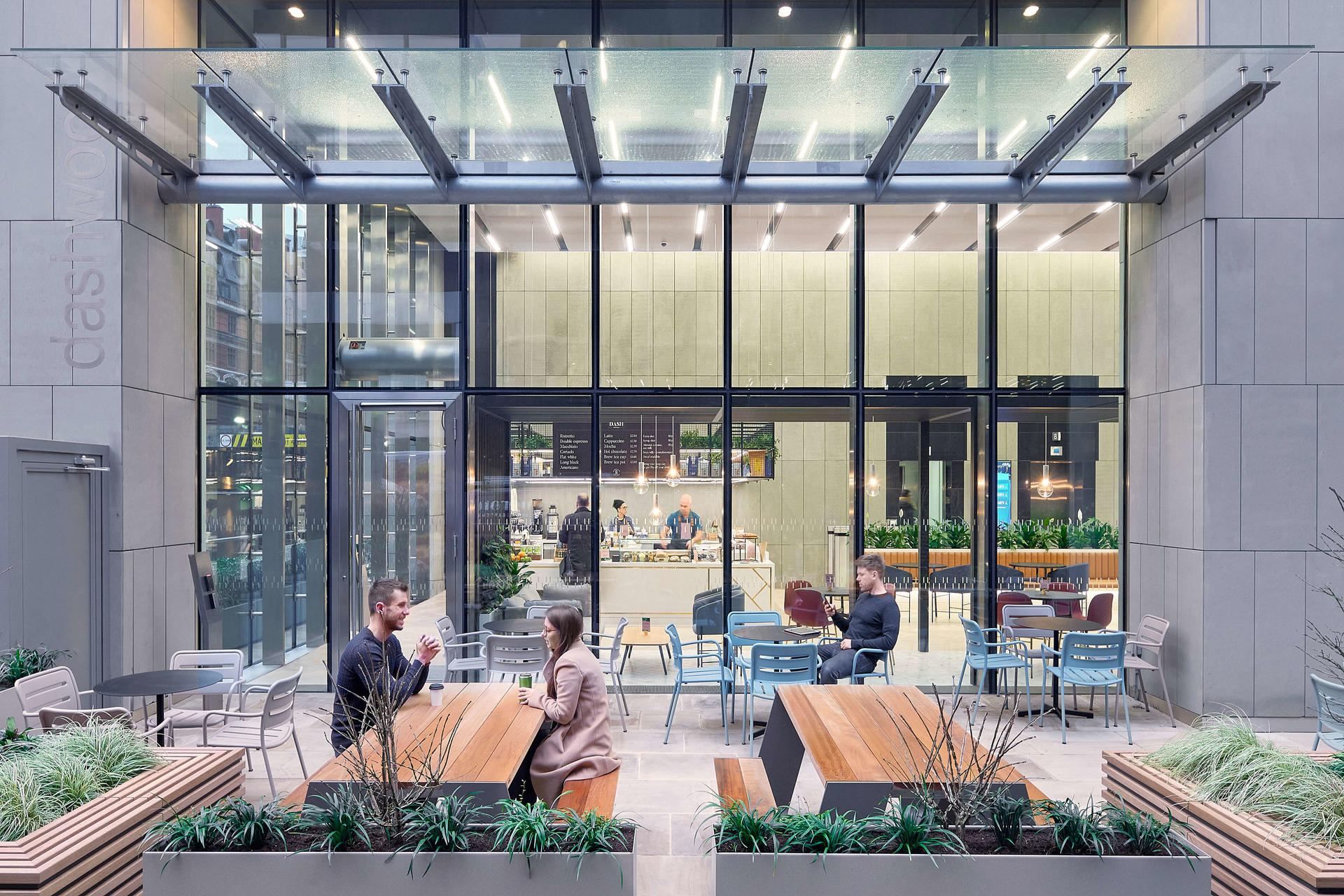 Because of its central location, Dashwood has some excellent transport links. It's just a two-minute walk from Liverpool Street Station, which means there's direct access to four London Underground lines, including the Central, Hammersmith and City, Circle, and Metropolitan lines. In addition to the underground lines, there's also numerous national rail services, including an express service to Stansted Airport and the arrival of Crossrail in 2022. 
But aside from being well connected and home to all three office workspaces, Dashwood also offers a unique proposition; the office space is set in its own tranquil courtyard. Occupiers are also treated to some of the most spectacular views of London from the the top of the building.