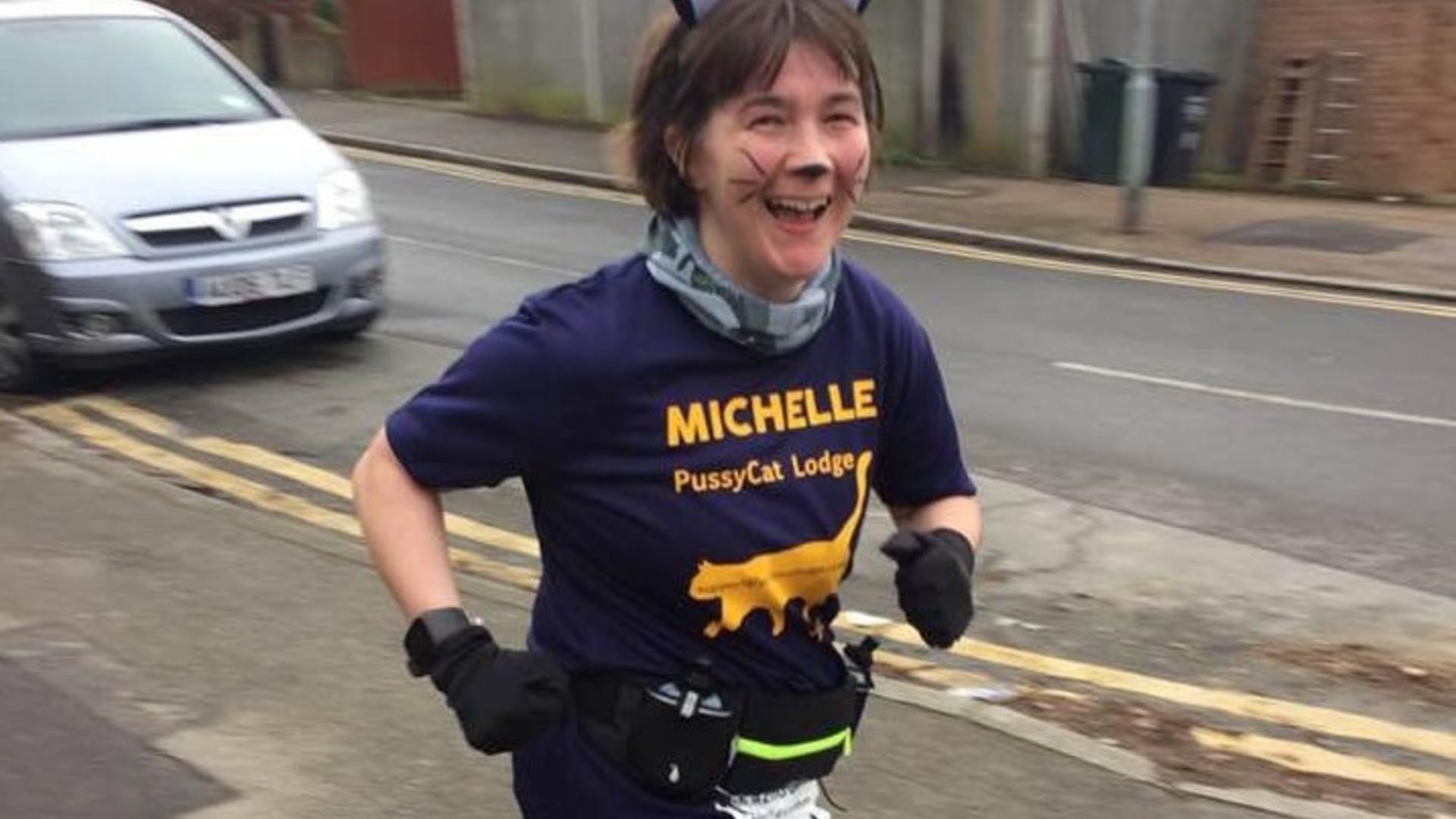 Michelle Loader has been part of the Landsec team for 13 years. Michelle is also our Mental Health Champion in our Hand in Hand network. This Mental Health Awareness Week, Michelle speaks about the network, the challenges of the past year and what this year's theme means to her.  
Tell us a bit about yourself 
Hi, I'm Michelle and I've been a PA at Landsec for 13 years. In my free time I love to run; it keeps me active and it helps with my mental health. I've recently joined my running club's committee as Female Liaison Officer so I can help our female runners if they need someone to talk to. I also have five cats who've certainly kept me entertained during the past 14 months – I'm sure they'll miss me when I start going back to the office a bit more. 
 
What's Landsec's Hand in Hand network and how did you get involved? 
The Hand in Hand Group was formed last year, bringing together the Disability Forum and our Mental Health Support Network. The aim of the group is to promote, to support and to collaborate across the business. We work closely with our other affinity groups and support Landsec's D&I agenda.
I became involved in the Hand in Hand Group as I have been a key member of the Mental Health Support Network for a couple of years. I was asked to take on the role of Mental Health Champion where I am supported by my fantastic colleagues.  
What support is on offer for people at Landsec? 
Wellbeing isn't just about going to the gym and eating more healthily; there's a huge range of physical, psychological and social aspects that contribute to a healthy life. Landsec has a whole host of support on offer, including:
A dedicated health and wellbeing pack containing all the support on offer, for both mental and physical health concerns. This includes an Employee Assistance Programme, where employees can get advice on personal or financial matters for example.
Access to Landsec's Mental Health Support Network – a number of our colleagues are trained in mental health, and are here to support Landsec people.
Time for you – every month, a number of the support network make themselves available between a certain time for an informal drop in session.
Aviva support – all colleagues have access to private healthcare and the Aviva Digital GP and Wellbeing apps.
Unmind – the app is a great tool to help with mental health and is available to Landsec people. 
Peppy Health – The confidential app provides a simple way for people to quickly and easily access expert healthcare support through some of life's biggest changes. Through it, you can get advice on everything from menopause and fertility issues to becoming a new parent.
What challenges has the past year has created? 
The past year has created many challenges, one of the most difficult is not being able to see people and spot the signs; you can only pick up so much from a video call. We have been working hard as a network and looking at different ways of reaching out and sharing knowledge.
This year's Mental Health Awareness Week theme is 'Nature', what does that mean to you? 
This year's theme, Nature, means many things. I am lucky to have a garden where I can relax. I know for some this is not possible. I love being outdoors and over the last 14 months I have enjoyed exploring new places and taking in nature and just enjoying the many different sounds.