We want everyone who visits one of our spaces to have an exceptional experience. This means making our offices, shopping centres and outlets  as inclusive and accessible as possible.    
 
For the last four years we've supported Purple Tuesday, an annual celebration of disabled people, their value and achievements. Purple Tuesday also recognises the role that organisations play in disabled people's lives and encourages businesses to consider the changes they can make to positively impact the disabled customer experience.  
 
To mark the occasion, Purple's message of celebration and inclusion once again took over the Piccadilly Lights. Representatives from Purple and their partners joined us on the day to celebrate and images of the lights turning purple were live streamed for people to watch from home. Later in the morning we hosted a panel event at Myo Liverpool Street, where business leaders shared their best practice approaches for disabled customer service in their respective industries.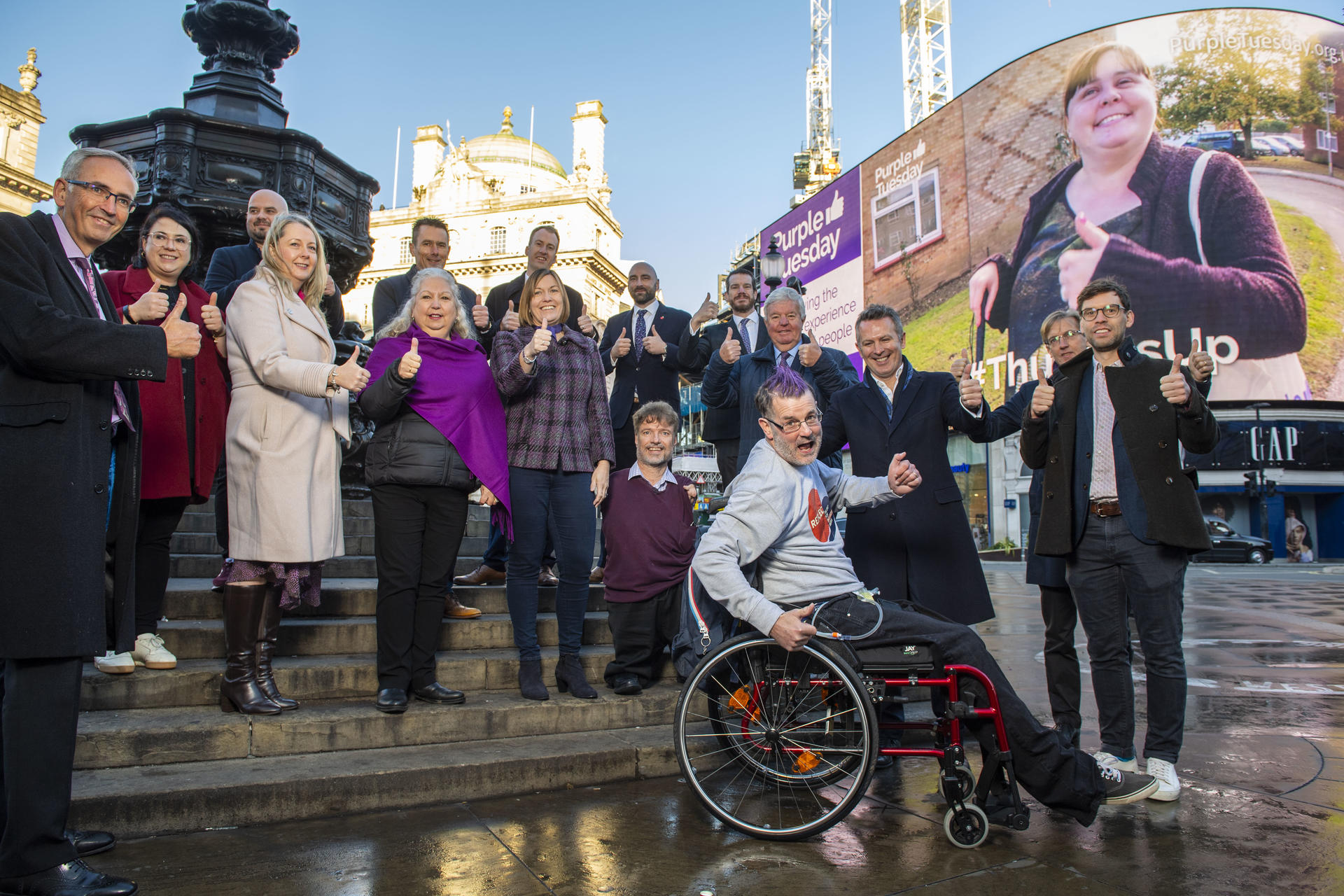 Building strong connections with the communities we serve speaks to the heart of our purpose, and we believe that making our spaces as accessible as possible is key to this.  That's why all of our spaces are Disability Confident Level two status. There's always more to do though, so by March 2022 all of our spaces will be level three.  
 
We want everyone who visits our centres, outlets, and offices to have the best possible experience whenever they visit. We're proud to be supporting Purple Tuesday again but we know that inclusion and accessibility needs to happen all year round. Over the last 12 months we've been making changes too, at our offices, across our retail destinations and online, to improve the experience for disabled people as much as possible. 
 
We've changed our store layouts and we're reintroducing quiet shopping hours. We've rolled out tailored training for all front of house colleagues to ensure they have the right tools to support our disabled guests in the best way possible. And we've made significant improvements to our websites with the introduction of Recite Me – an accessibility toolbar across all our websites which provides access to online content for those with a range of disabilities and accessibility issues, including visual impairment, dyslexia, language and reading difficulties, colour-blindness, and other forms of neurodiversity.  
 
Providing great experiences for all of our guests is paramount, it's part of what it means to become a customer centric, purpose led business. We'll continue to work with organisations like Purple throughout the year to improve our spaces so that they are more accessible and more inclusive for everyone in our communities.