Our clear and consistent strategy ensures we are a sustainable business through the market cycles.
By anticipating and responding to opportunities and challenges, we create and protect value over the long term. This makes us a business that's more resilient to everything from a changing economy to a changing climate. We do this by using the market cycle to our advantage, matching our activity to the movements in the market.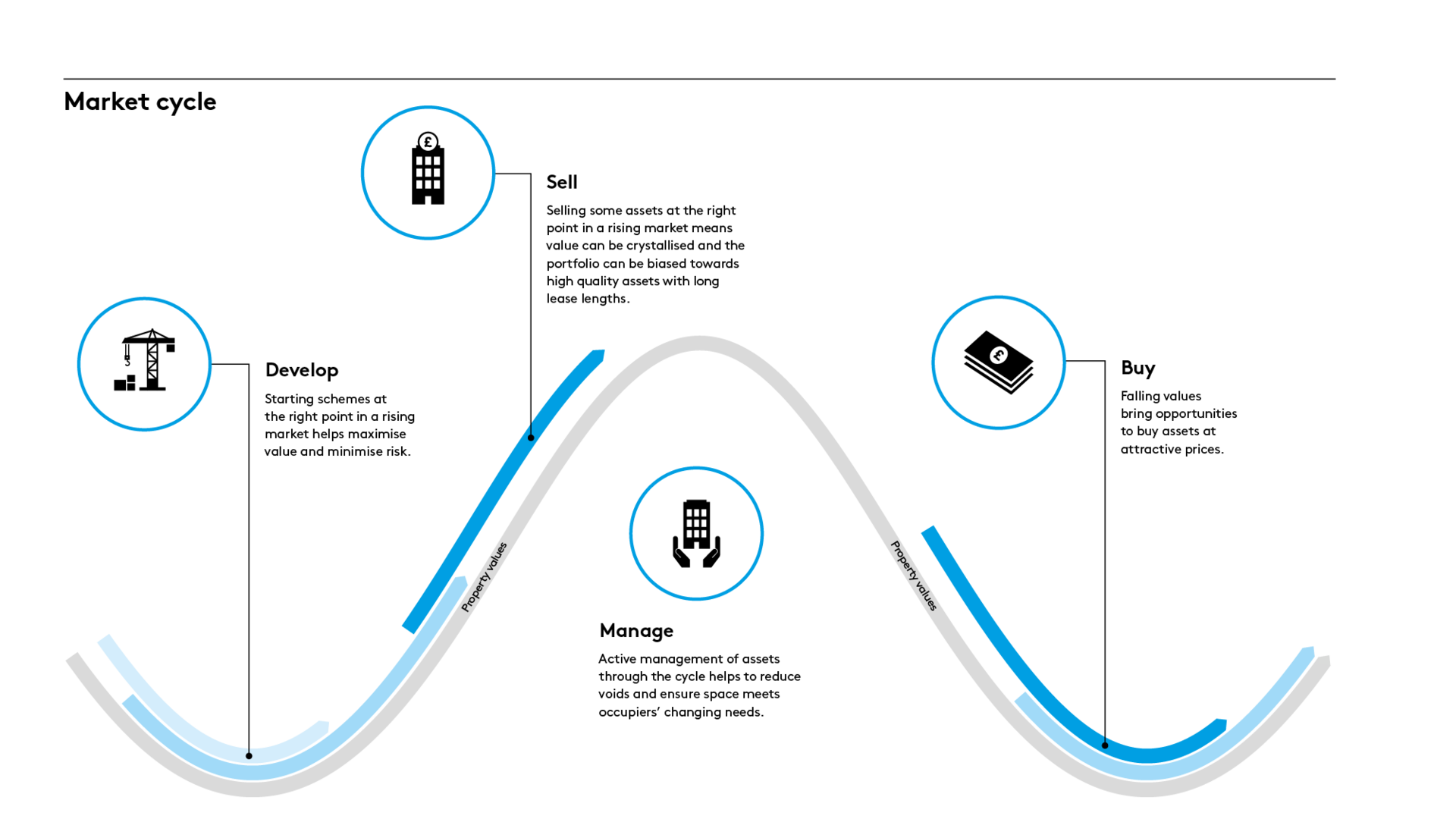 Our year so far
Landsec had a productive year, despite broad political, social and economic uncertainty affecting our markets. We've reported a strong operational performance in the first half, with our highest leasing activity since the global financial crisis, opportunistic buying and profitable disposals.
In London, our world-class and technically resilient office space continued to prove popular with successful businesses looking to move. Our speculative development programme came to a close, and we sharpened our focus on letting space, actively managing assets and patiently tracking potential acquisitions.
In Retail our destination-led portfolio benefited from the ongoing trend for retailers to seek out space in locations that will deliver the best experiences to their customers.
We also made great strides in sustainability, becoming the first property company in the world to have its science-based carbon targets officially verified.
And we enhanced the experience we offer our own people, moving to a new headquarters designed for collaborative working and with health and wellbeing at its core.
Strong half-yearly results
Well-positioned for the future
Over the past few years we've upgraded our portfolios and strengthened our balance sheet. In March 2010 when we restarted development, our combined portfolio was valued at £9.5bn and debt was £4.2bn. As of 30 September 2017, the portfolio is valued at £14.2bn and we've reduced debt to £3.6bn.
Our balance sheet is in terrific shape, with low levels of gearing and development. That gives us the firepower to buy during a period of uncertainty, but we'll still time our acquisitions carefully.
Meanwhile our high-quality assets are well matched to the changing needs of our customers and communities - a vital advantage in uncertain times.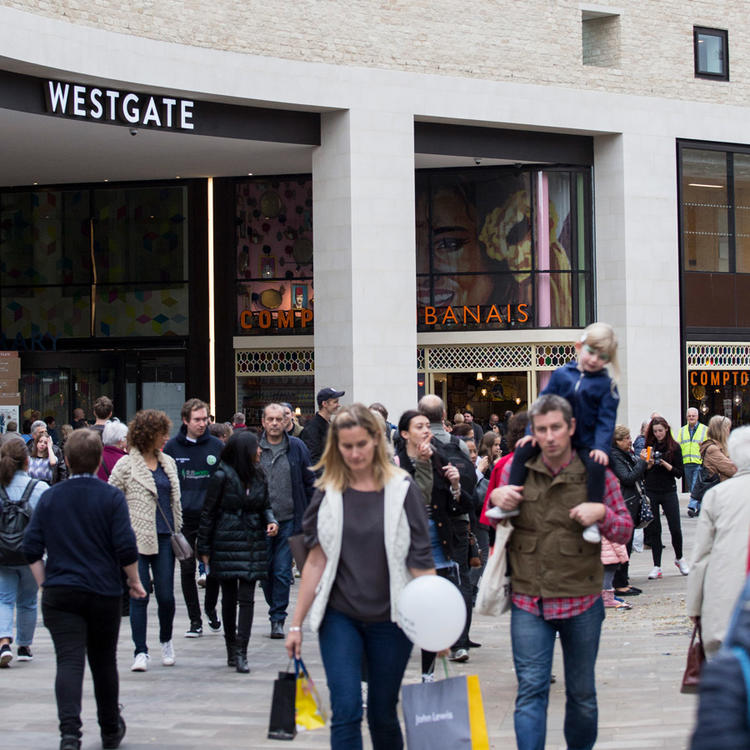 Our priorities
While uncertainty will continue to shape our markets, we go forward in great shape and with clear priorities:
In London, we'll focus on relentless active asset management and preparations for future acquisitions and developments.
In Retail, we'll continue to enhance our destination assets and strengthen our portfolio.
We'll continue to lead the industry on sustainability, helping businesses to succeed, the economy to grow and people to thrive.