If ever a project embodied the idea of transformation, it's this one. Completed in 2006, it's one of the most recognisable sights in London's Victoria and has set the benchmark for architectural design across our subsequent developments throughout the city.
It's brought new experiences, opportunities and even lifestyles to the area. More than that, it's changed the way people think about this part of the capital. We like it so much, we moved our company headquarters here.
The spark that lit the fire
During the Second World War, the German Luftwaffe targeted Victoria Station and much of Victoria Street was destroyed. There was a big post-war need for office space, so much of the bombed-out area was redeveloped, primarily by Landsec, for this purpose. That included Esso House, which was demolished in 2003. In its place rose today's 80-100 Victoria Street and 16 Palace Street, collectively known as Cardinal Place, representing a whole new phase in the ongoing transformation of Victoria.
Only good vibrations here - thanks to innovative foundations
District and Circle line underground trains run directly below Cardinal Place, but you wouldn't know it. That's because the whole building rests on rubber shock absorbers to eliminate any vibrations.
Since its creation newer developments have come to Victoria, including one or two of our own projects, such as 62 Buckingham Gate. However, Cardinal Place was the spark and it continues to be a beacon for the area as it attracts leading businesses to invest within its striking glass walls.
A first in Third Spaces
Cardinal Place was a pioneer in 'Third Spaces' - areas that are neither workplace nor home, but a welcoming environment in which to relax or socialise in-between times.
They include a 14,000 sq ft first-floor business lounge and café which is filled with light from the floor-to-ceiling glazing and popular at all times of day, helped by the impressive views of Westminster Cathedral.
Understanding the needs of our customers and visitors to our office was key to the design of the reception space. A 10-year-old lobby has been transformed into an inspiring space where visitors can meet, chat, work, or enjoy a coffee while admiring the neo-Byzantine beauty of Westminster cathedral."

Managing Director - London portfolio
There's also the weekly food market at Cardinal Place. This was one of London's first, hosting many pop-up street-food vendors, and has been widely imitated elsewhere.
Our roof garden is not only a wonderfully relaxing spot but also hosts a variety of events, such as West End LIVE, film nights, farmers' markets and screenings of the Wimbledon Tennis Championships.
A great base to have, a great place to be
As with all our developments, Cardinal Place has had stringent energy efficiency targets in place from the outset.
When we moved our headquarters and 500 Landsec staff here in 2016, we embedded the sustainability and energy efficiency improvements that characterise all of our developments. We also created a productive, happy and healthy workplace designed around people's needs.
Don't just take our word for it though. There are plenty of other companies making a success of being at Cardinal Place too, including Experian, Klesch and 3i.
Space is one of the factors that have attracted many big-name companies. Floor plates of up to 45,000 sq ft - almost as big as a football pitch - mean an entire 500-strong workforce like ours can be brought together onto a single level. This makes it easy for large organisations to move here and for smaller ones to expand, as well as immeasurably improving communication and collaboration between staff.
Raising the curtain on a new destination
As for retail, Cardinal Place features SPACE NK, Zara, Topshop and Jo Malone, as well as a 40,000 sq ft Marks & Spencer, several fine bars and restaurants and an on-site gym.
Cardinal Place even has as its neighbour the very first theatre to open in the West End for 30 years, complete with its own bar and brasserie. Just another curtain-raiser, you might say, on a whole world of success stories within this already iconic development. Not bad for what was once a bombsite…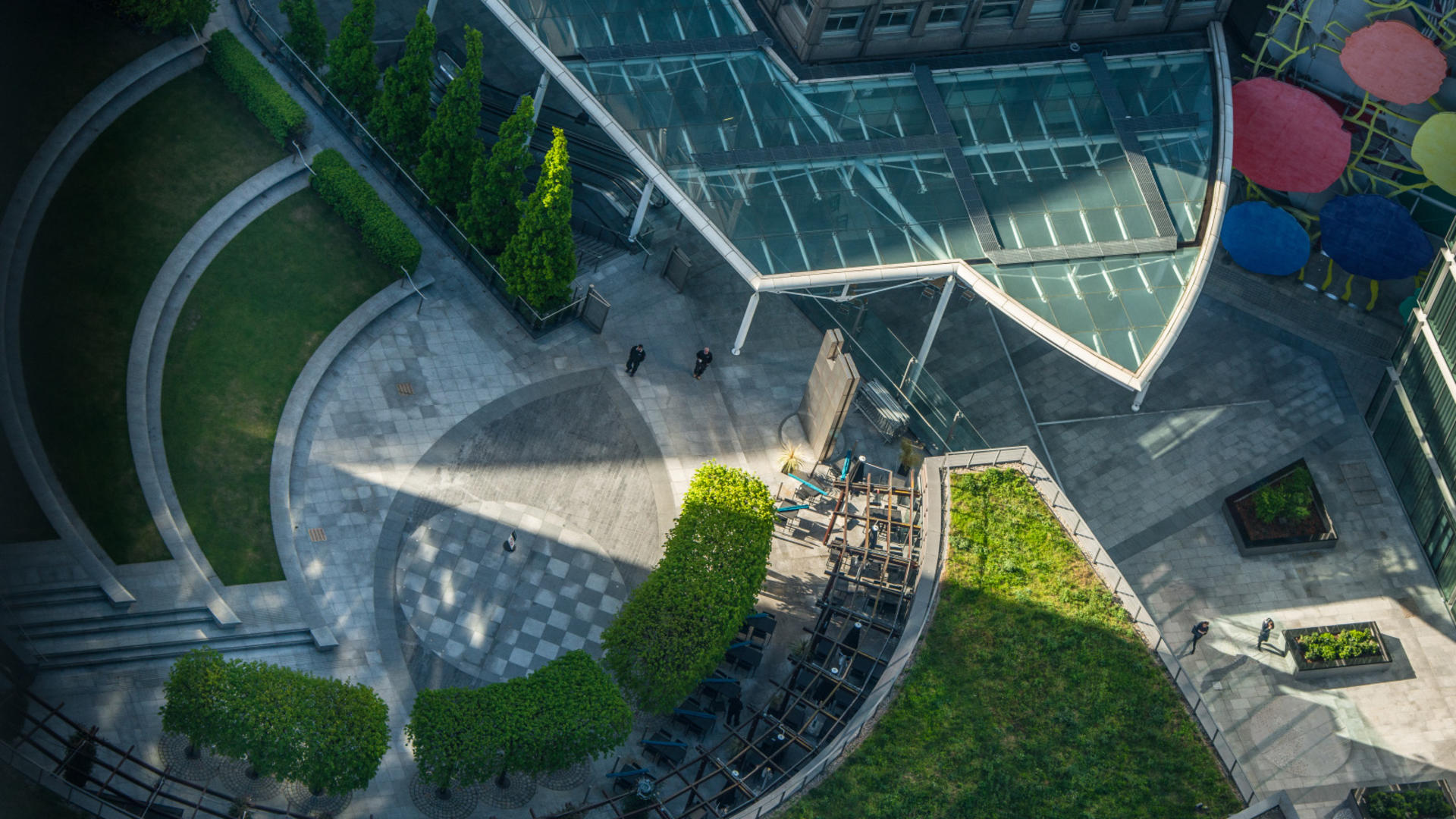 Gallery
The roof terrace at Cardinal Place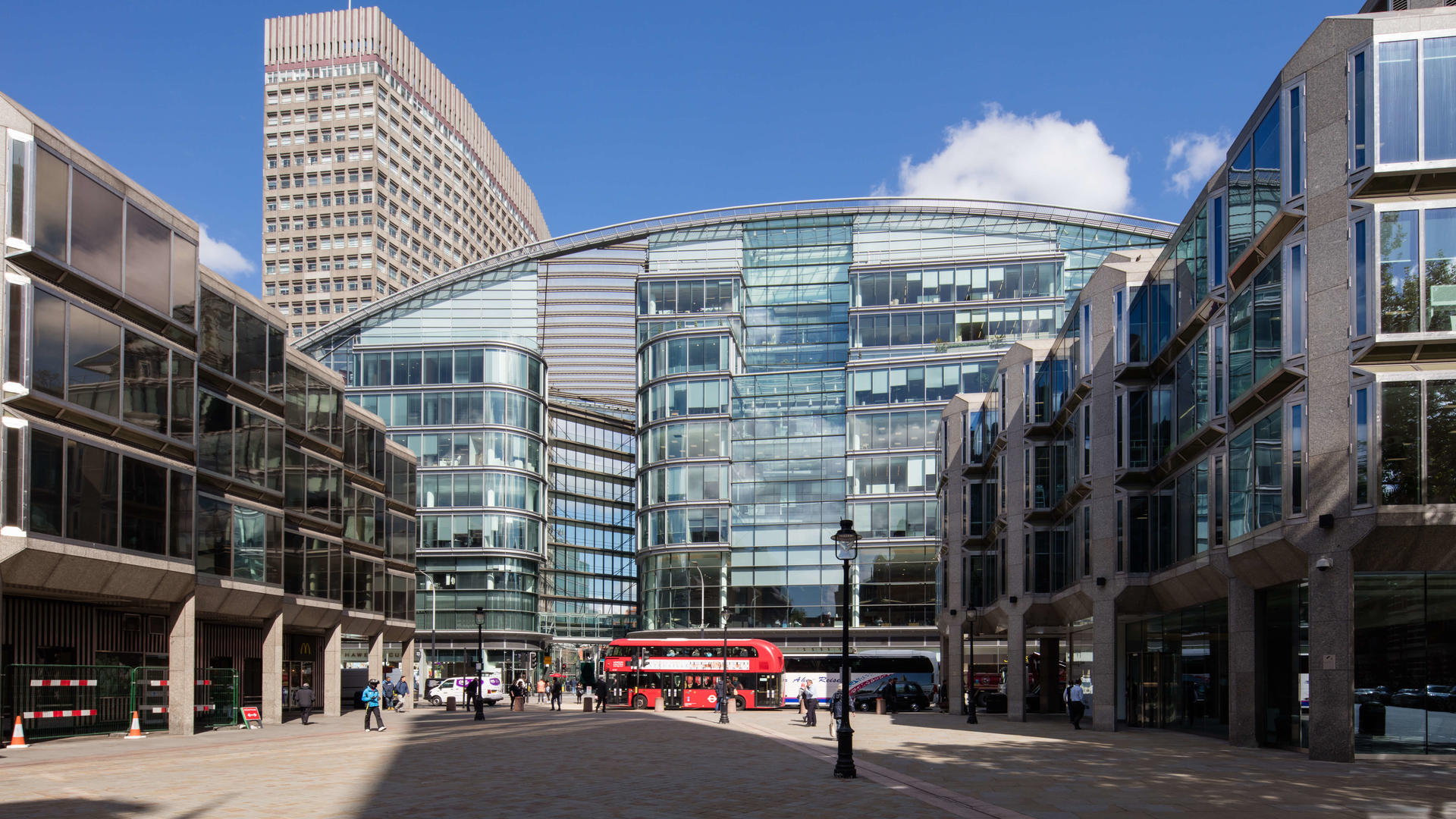 Gallery
View from Westminster Cathedral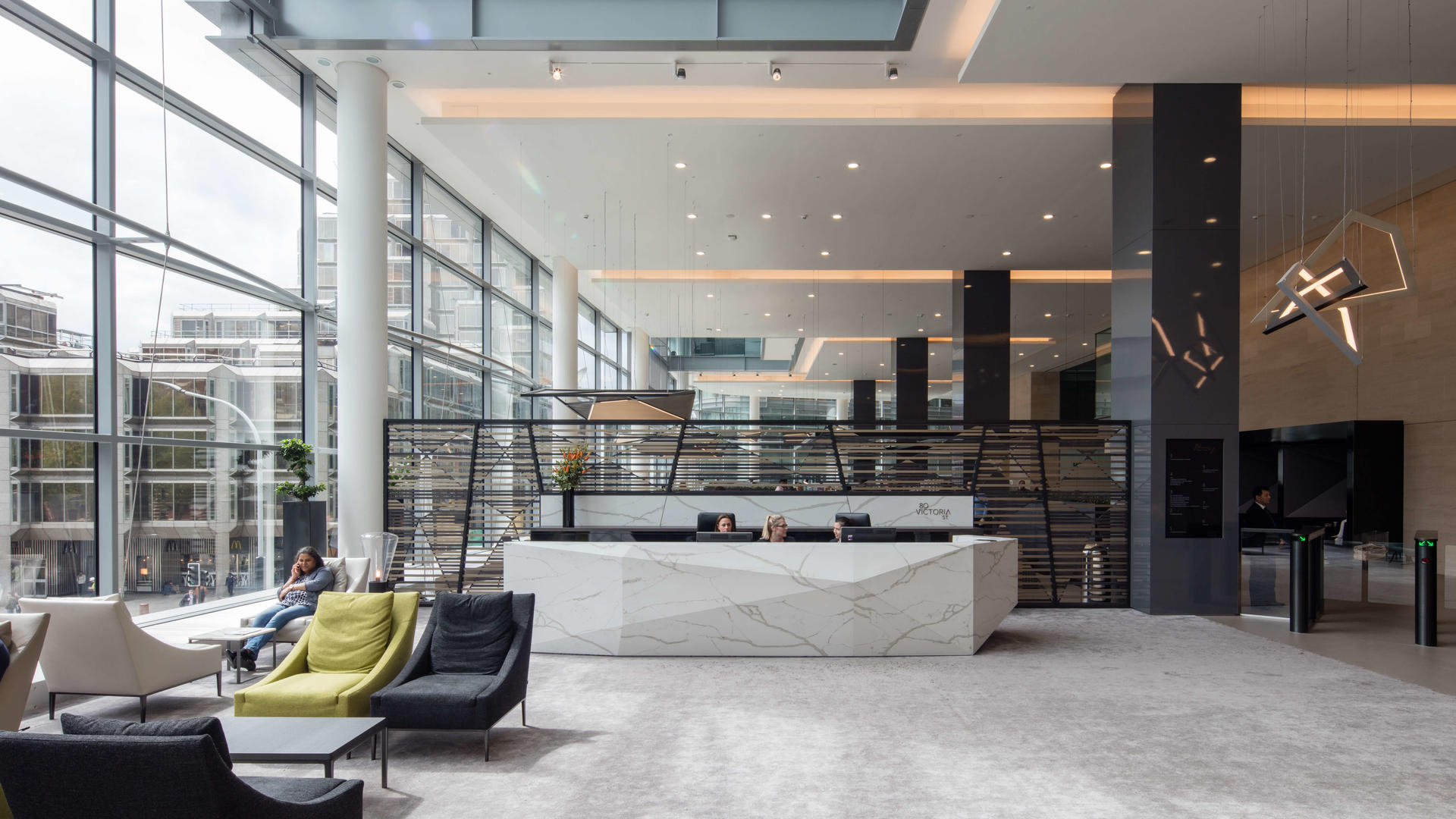 Gallery
Reception at 80 Victoria Street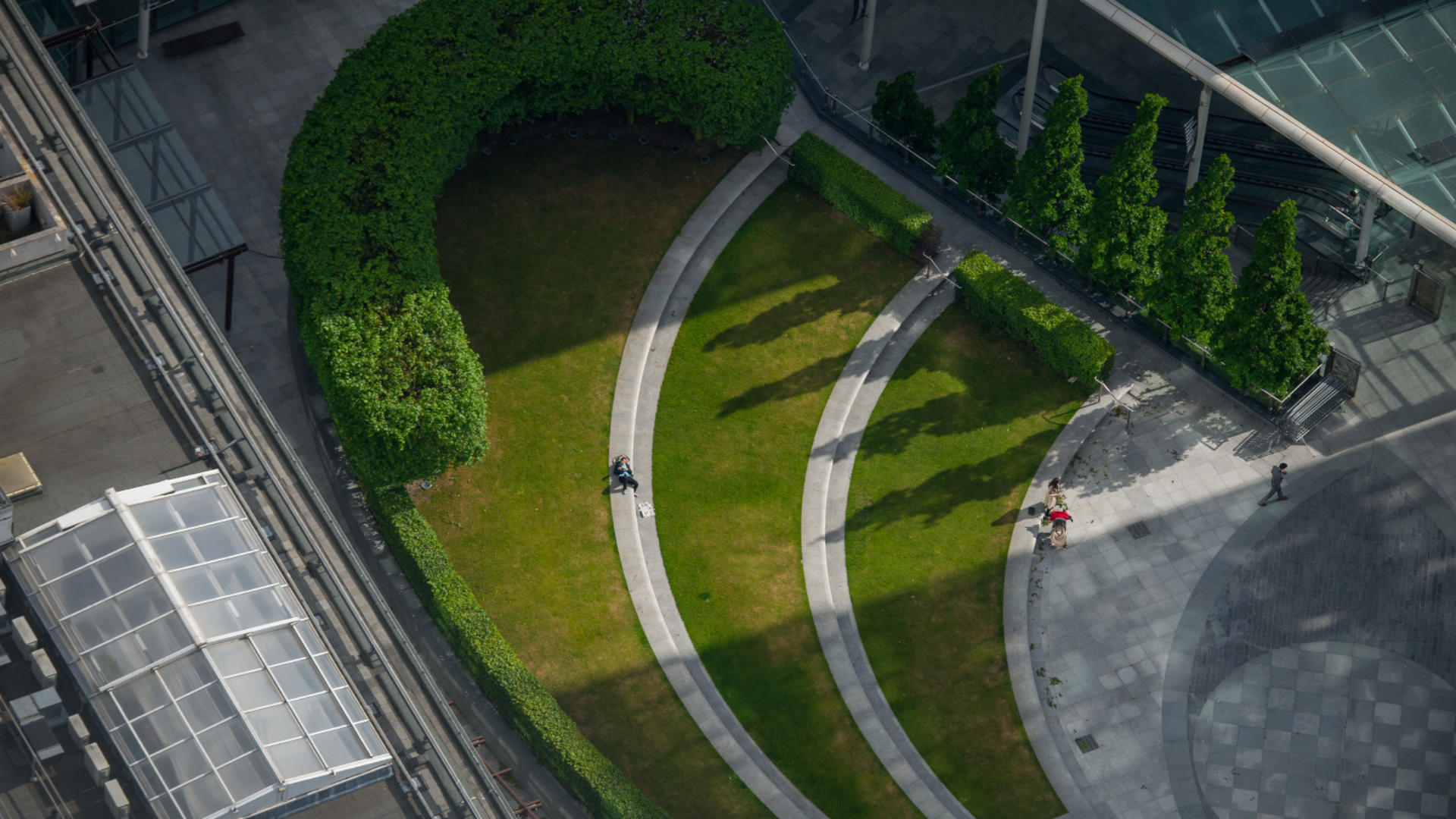 Gallery
The roof terrace at Cardinal Place
>£200m
Market value range