Gunwharf Quays opened in 2001 and is the UK's leading premium retail outlet, with more than 90 big-name fashion brands including Ralph Lauren, Armani and Michael Kors.
The focus on affordable luxury and the wonderful waterside location attracts a broad range of customers.
A magnificent new space to showcase the brand."

Marketing Director, Ralph Lauren
Charting the waters to become a premium success
Our in-depth research and analysis helped us to recognise changing consumer trends – especially the demand for affordable luxury in a single place. We've worked to transition Gunwharf Quays from a mid-market retail centre into an aspirational outlet.
In addition, Gunwharf Quays is catching the eye of many more leading retailers keen to secure  space here, thanks to the successful model we've established.
Deep dive into history
While we've focused on modernising the retail offer, there's also an illustrious history behind the site.
Richard the Lionheart ordered the construction of a dockyard in Portsmouth in 1194, and three centuries later it became the world's first dry dock.
Under Charles II, Portsmouth was granted Royal Dockyard status and the Gunwharf became a major ordnance yard, storing weapons for the navy and army. Rumour has it that Admiral Lord Nelson passed through on his way to the Battle of Trafalgar.
It's seen plenty more action since then too, as a D-Day launching pad and, later, a place where divers practised mine clearance. It was decommissioned as a Royal Navy site in 1986.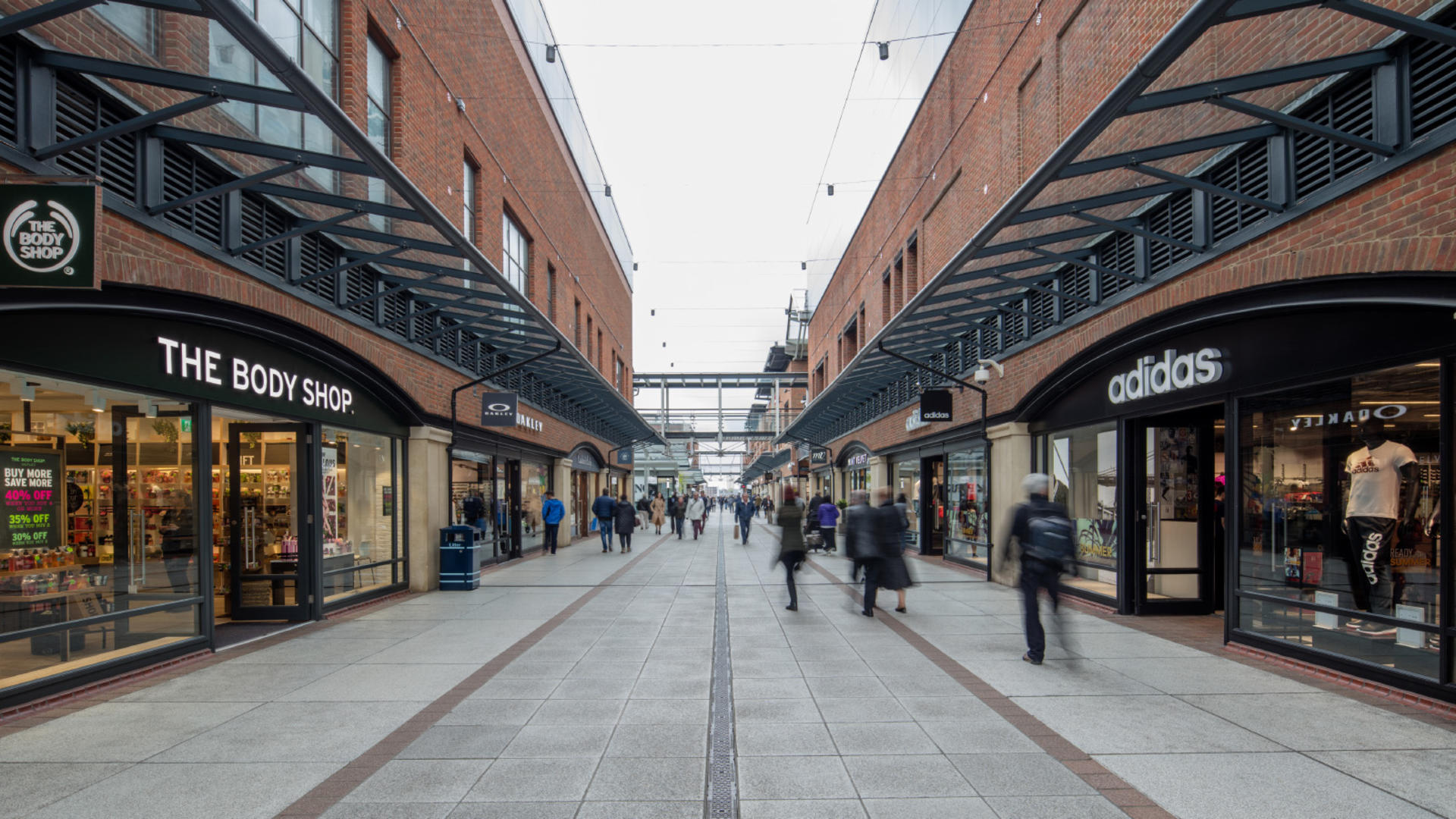 An eye on the horizon
Following the decommission, Portsmouth City Council saw an opportunity to regenerate the area by opening up the waterfront, creating jobs, increasing visitor numbers and drawing in further investment. 
Gunwharf Quays now looks firmly towards the future. There's much more to enjoy nearby, including the 110-metre Spinnaker Tower, which is designed to look like a sail billowing in the wind.
We're encouraging new, exciting brands to take up residence, and our outlet model continues to entice visitors to return time and again. It's already a proven success, in Portsmouth and beyond. 
553,000sq ft
531,800sq ft Retail
>£200m
Market value range