It's part of our £2bn transformation of London's Victoria. Opened in 2015, it adds another dimension to the area – and not just because the design sets it apart from its neighbours.
As a commercial space situated next door to the residential Kings Gate building, The Zig Zag Building is an integral part of modern Victoria – a place to live, work, shop and play. Both buildings feature ground floor retail units and are in prime position on Victoria Street.
A thoughtful building
We've done our homework and we know what people want in their workspace.
We know 72% of property directors think businesses are paying over the odds because buildings aren't efficient. We know staff are happier, healthier and 15% more productive when they've got control over their environment. We know comfortable, well-ventilated, well-lit workplaces increase productivity by as much as 16% and job satisfaction by up to 24%.
Throughout The Zig Zag Building, we've used this knowledge to inform the intelligent design.
Our systems give precise control over lighting, heating and cooling. Full-height windows flood each floor with natural light and fantastic, 360-degree views. Windows open instead of sealing people in. Clean air and lots of daylight keeps people energised and minds alert.
A BCO survey, 'Cycling and The Modern Workplace (2012)', found the quality and availability of workplace cycle facilities affect the career choices of more than half the respondents. Our changing facilities rival any health club and we've installed 187 cycle parking spaces to satisfy the growing number of people who want to bike to work.
The Zig Zag Building is already internationally recognised, winning Best Office Building at the World Architecture Festival 2016, so you don't have to take our word for it.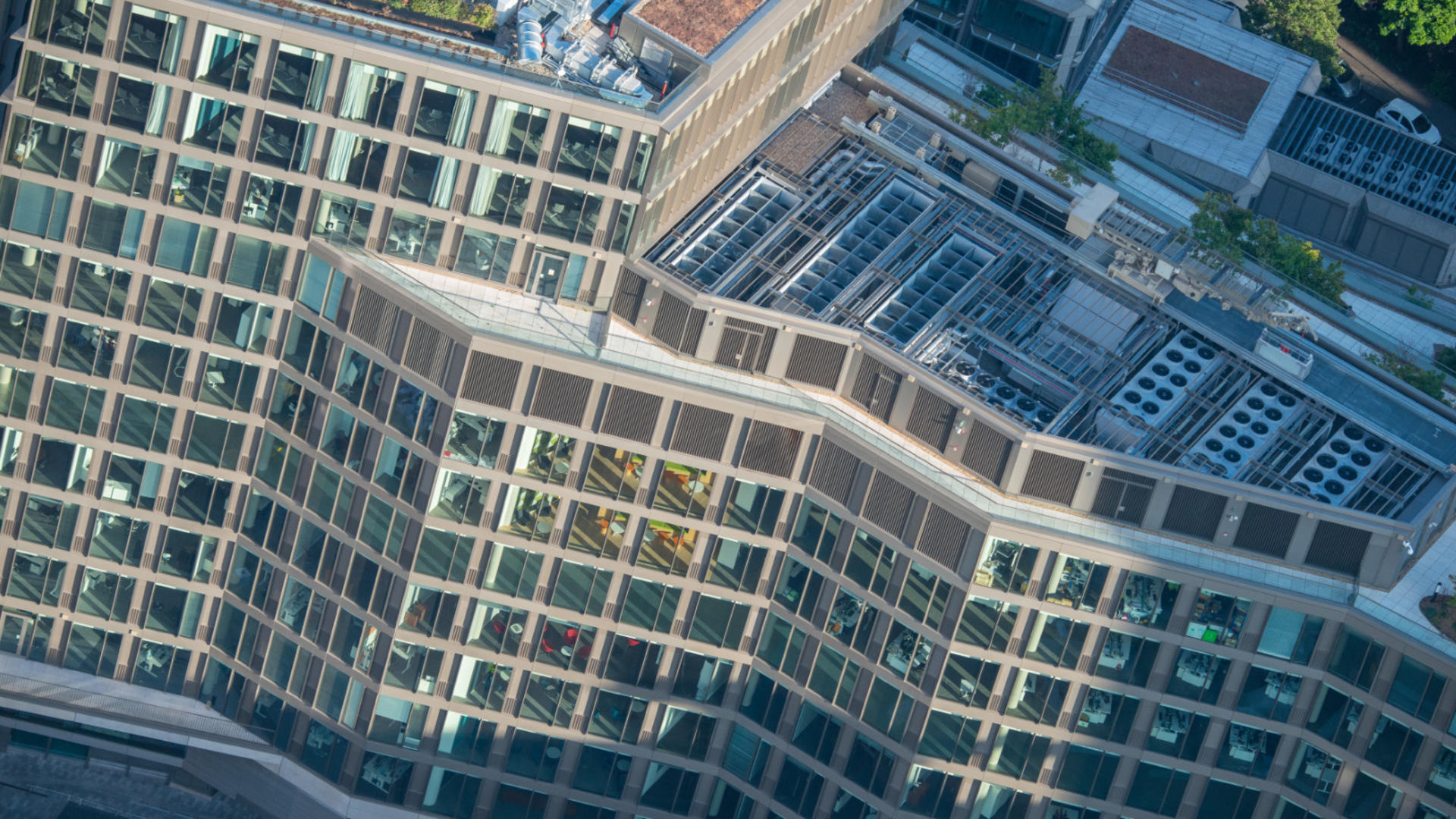 The Zig Zag Building, SW1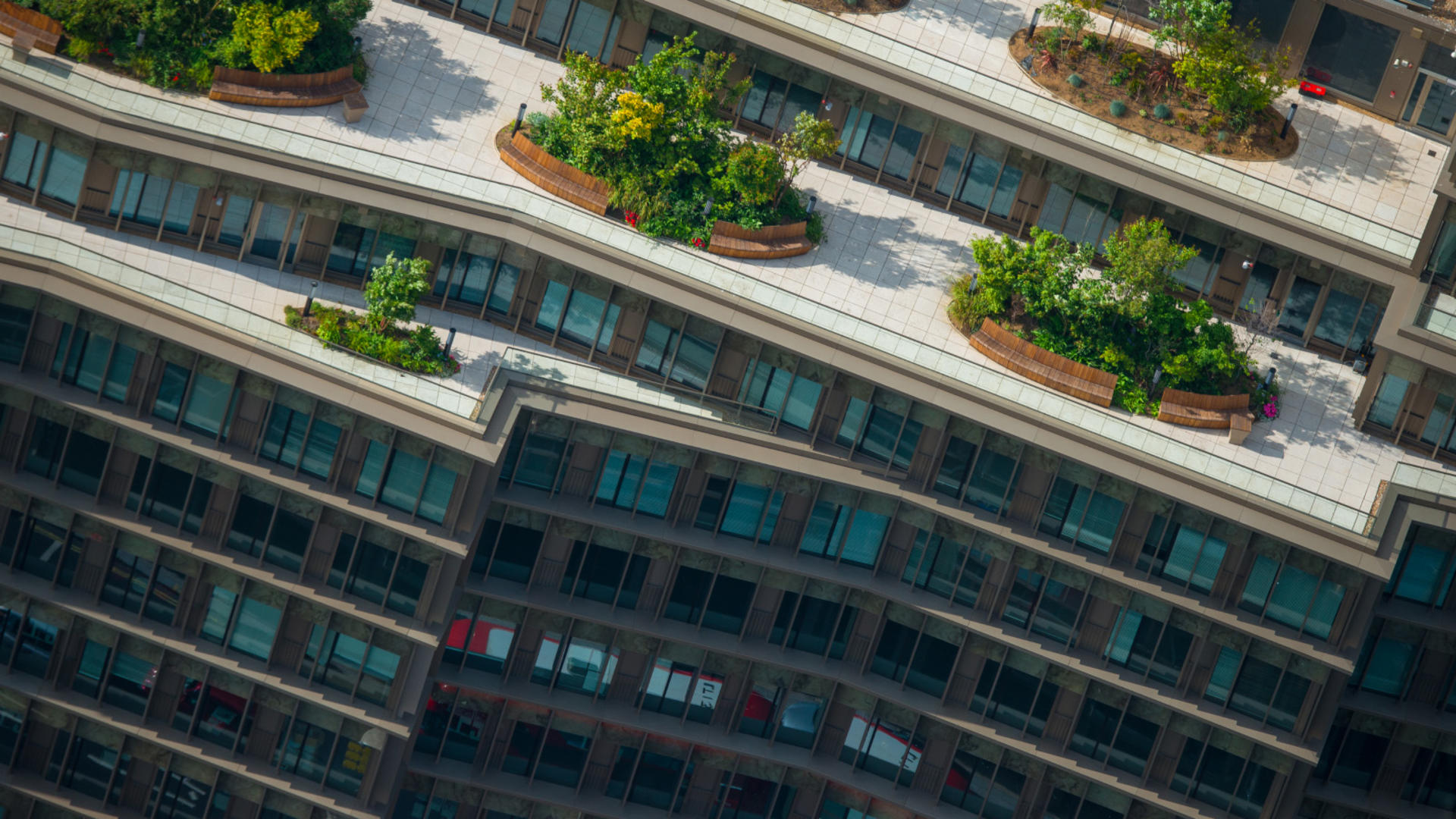 The Zig Zag Building, SW1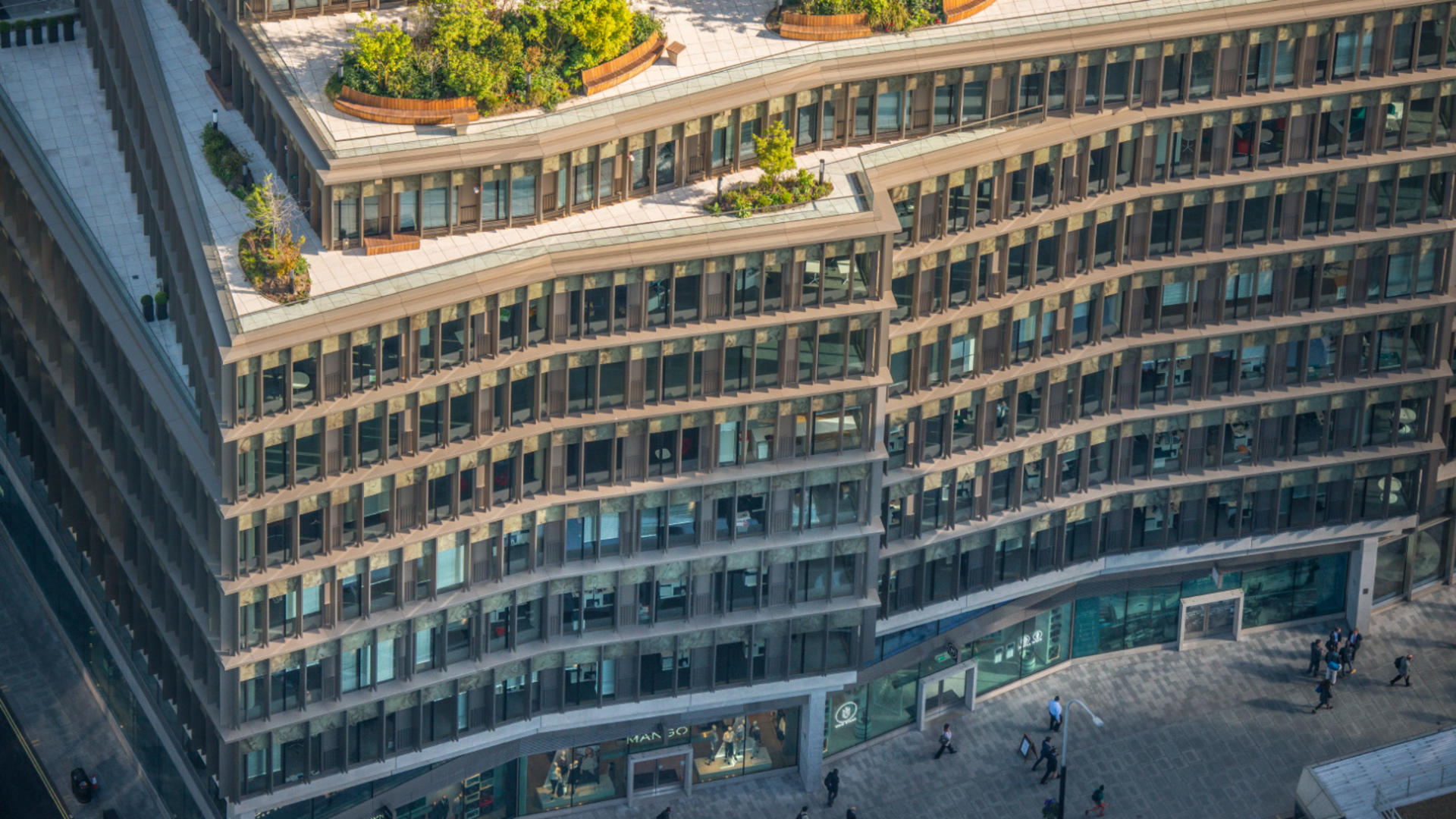 The Zig Zag Building, SW1
Spaces to think
We've thought about more than just the inside. Two-thirds of us use open spaces once a week, so seven floors have private outdoor terraces with vistas across Westminster Cathedral and London's rooftops. That school-day frisson of having lessons outside on sunny days is recaptured by moving a brainstorm out of the meeting room, or taking lunch in the open air.
The splendour of St James's Park is only a 10-minute walk away, and nothing quite refreshes the senses like pelican feeding time. 
Seen from the street, the building's kinks break up its long frontage. It's easy on the eye, and the stepped terraces – architect Patrick Lynch describes them as "genuflecting" at Westminster Cathedral – provide height without being overbearing.
Thinking sustainably
When it comes to energy, The Zig Zag Building is as green as its terraces. Solar shading fins on the façade mean there's less energy needed to cool the building; solar panels, LED lights and recycled rainwater reduce environmental impact even further.
Our buildings are resilient, too. Efficient design means lower costs per head and makes it easier to adapt space for growing numbers. Our dedicated power substation protects the area from electricity outages, meaning no lost hours or connectivity.
Always thinking
We know what businesses want from their buildings – because we asked. Then we created a building that offers the flexibility to meet our customers' challenges, makes people happier and saves companies money.
We made a zig zag but, really, it's quite straightforward.
>£200m
Market value range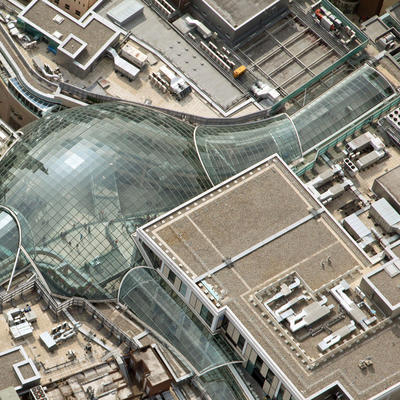 Next