We work with local and national charities to help support people furthest from the jobs market into work, support and educate young people, and respond to local issues such as rising homelessness.
Our partnerships with local and national charities mean we can support causes that are important to our employees, customers and communities. This enables us to address issues such as rising homelessness, enhance social mobility and create opportunities for people living in the communities where we're based.  We provide support by fundraising, opening our space and employee volunteering. Our partnership with LandAid also allows us to address the issue of youth homelessness at an industry level.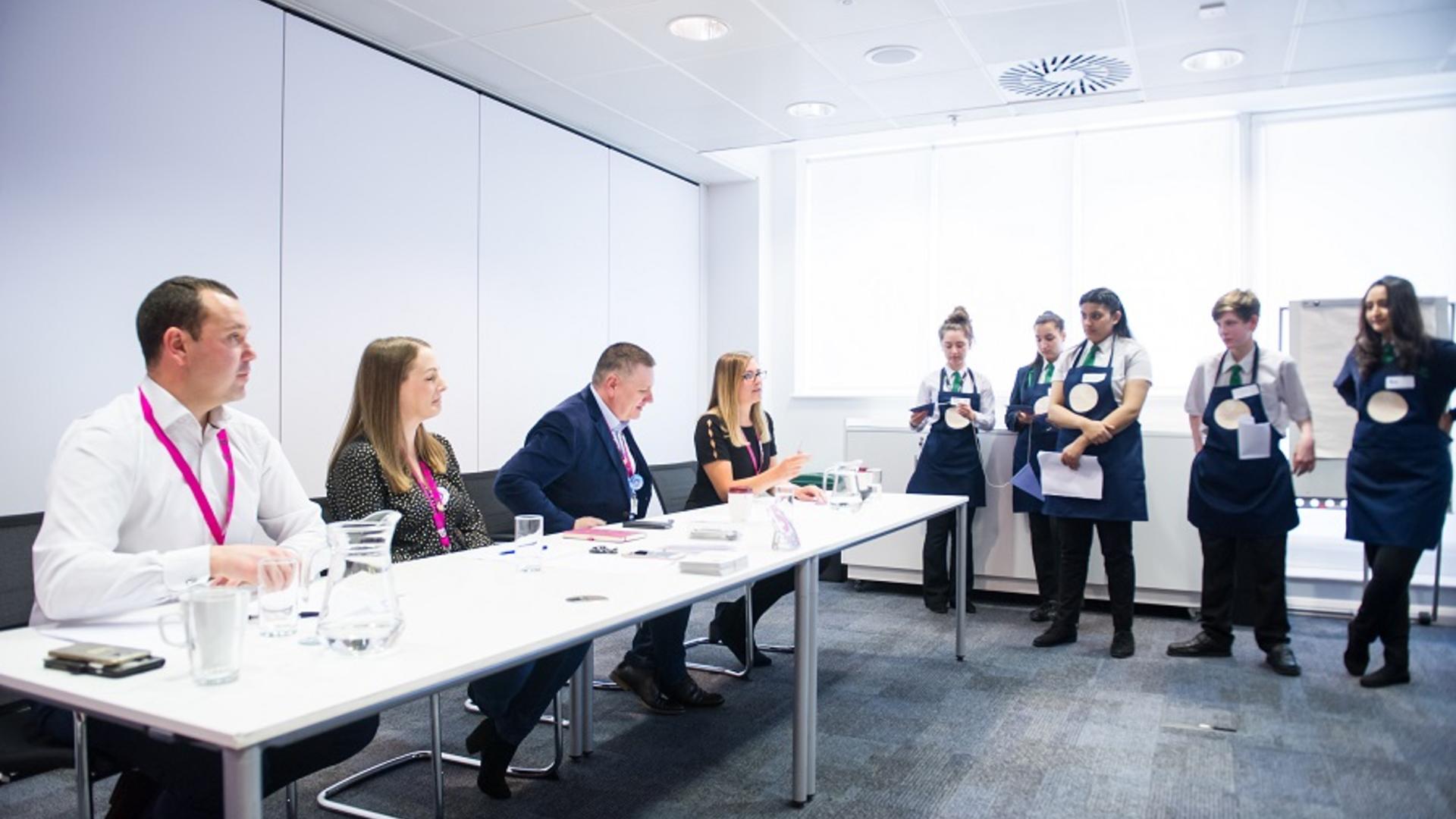 Supporting criminal justice charities
Working with Bounce Back since 2012, we have met a shared objective of empowering people to fulfil their potential, regardless of background or any other barrier. Together, we've launched training academies in several prisons in London and Leeds, engaging closely with our supply partners to create job opportunities for ex-offenders, fill skills gaps and reduce reoffending. This year we were thrilled to welcome Bounce Back's offices and community training teams to our Castle Lane site, providing in-kind donations of space and resources.
We've given £746,000 worth of space to our community partners this year, allowing them to maximise their resources whilst bringing our spaces to life between becoming vacant and redeveloped.
Volunteering
At Landsec, we encourage all staff to volunteer with our charity partners and local schools. As well as helping us challenge and develop our employees, this allows individuals and teams to provide meaningful support by volunteering their expertise and skills. This year more than half of our employees volunteered time. In total 2,086 hours or over 85 days, were given by employees to support our employment and education programmes, which equates to over £163,000 of social value.
This volunteering has helped to enhance the employability skills of serving prisoners and ex-offenders, served food for people experiencing homelessness, and delivered numerous community projects for ex-offenders, women's charities, homelessness charities and young people.
We've also expanded our opportunities to include professional and skills-based volunteering, delivering support to organisations where we know our experienced employees and customers can have real impact while also developing their own professional skills.