We support people furthest from the job market by providing training, work placements and a direct route into a job.
Our commitment: Help a total of 1,200 disadvantaged people secure jobs by 2020.
Progress: Since 2011, we've helped 1,149 people into work.
Our Community Employment Programme targets people furthest from the job market including homeless people, NEETS, the long-term unemployed, veterans, ex-offenders and serving prisoners, to help them find employment with our partners, customers and supply chain.
By partnering with charities, local authorities and specialist training providers, we offer a suite of employment initiatives to local candidates. In this way, we can boost local economies and strengthen our workforce, as well as that of our partners.
What we've achieved through our Community Employment Programme
Since April 2017, we've supported 187 people back into employment. We're now offering more opportunities in customer service across our London business and our shopping centres, a reflection of our strategic shift away from development activity towards more asset management.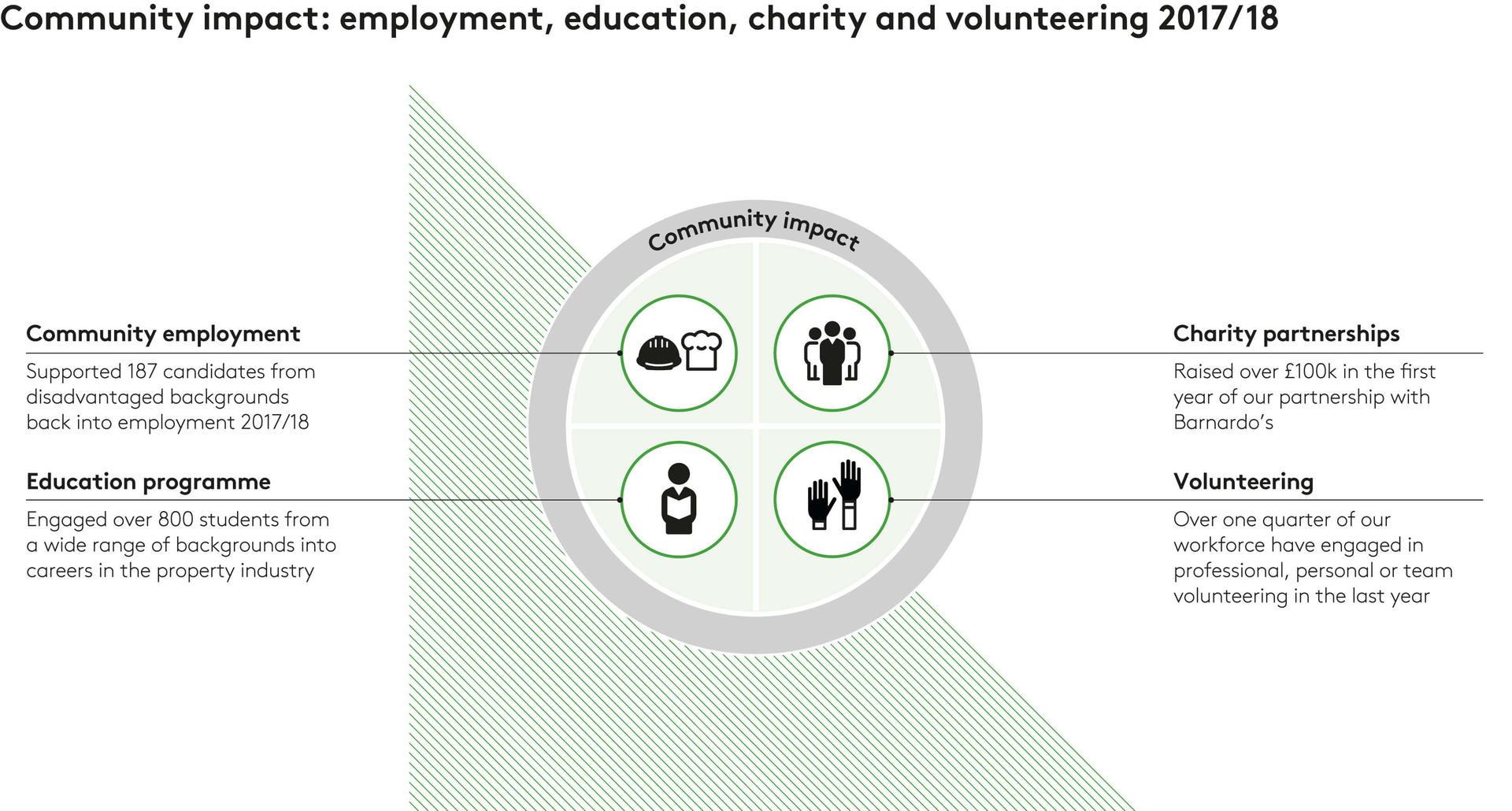 Helping those inside make it outside
Serving prisoners and ex-offenders face multiple barriers into work, however finding sustainable employment on release can reduce re-offending significantly. With this in mind, and the fact that there are significant taxpayer costs to keep someone in prison and on benefits, we looked for ways to support ex-offenders into work.

We started by working with charity and social enterprise Bounce Back in 2015 (we'd already launched a dry lining training centre in HMP Brixton in 2015, the first of its kind in the UK). In 2016 we worked with Alandale Scaffolding to launch a scaffolding training centre in the prison, another UK first. Both training centres address the need to fill significant skills shortages in the construction industry, in addition to reducing reoffending rates.
Landsec have helped us create a unique model of construction industry sponsored training that can be applied across the sector [and] do more towards reaching our mutual goal of stopping people coming back to prison because they have the skills, confidence and earning potential to manage on the outside."

CEO, Bounce Back
Bounce Back's recent impact report showed that the reoffending rate of people who had been through its programmes was less than 12%, compared with a national average of 50%.

We're also working with The Right Course, a programme at HMP Isis started by Fred Sirieix and the DM Thomas Foundation for Young People, which helps serving prisoners develop their hospitality and customer service skills to give them the knowledge and confidence to find work on their release.
Since April 2017, Bounce Back and The Right Course have returned 21 people into work.
Landsec, like the Ministry of Justice, see prisoners as potential assets, people who can contribute to society and give something back… It is only through better rehabilitation that we will reduce reoffending, cut crime and make our streets safer. Employers and trainers like Landsec are absolutely vital to this work."

MP, then Prisons Minister, Ministry of Justice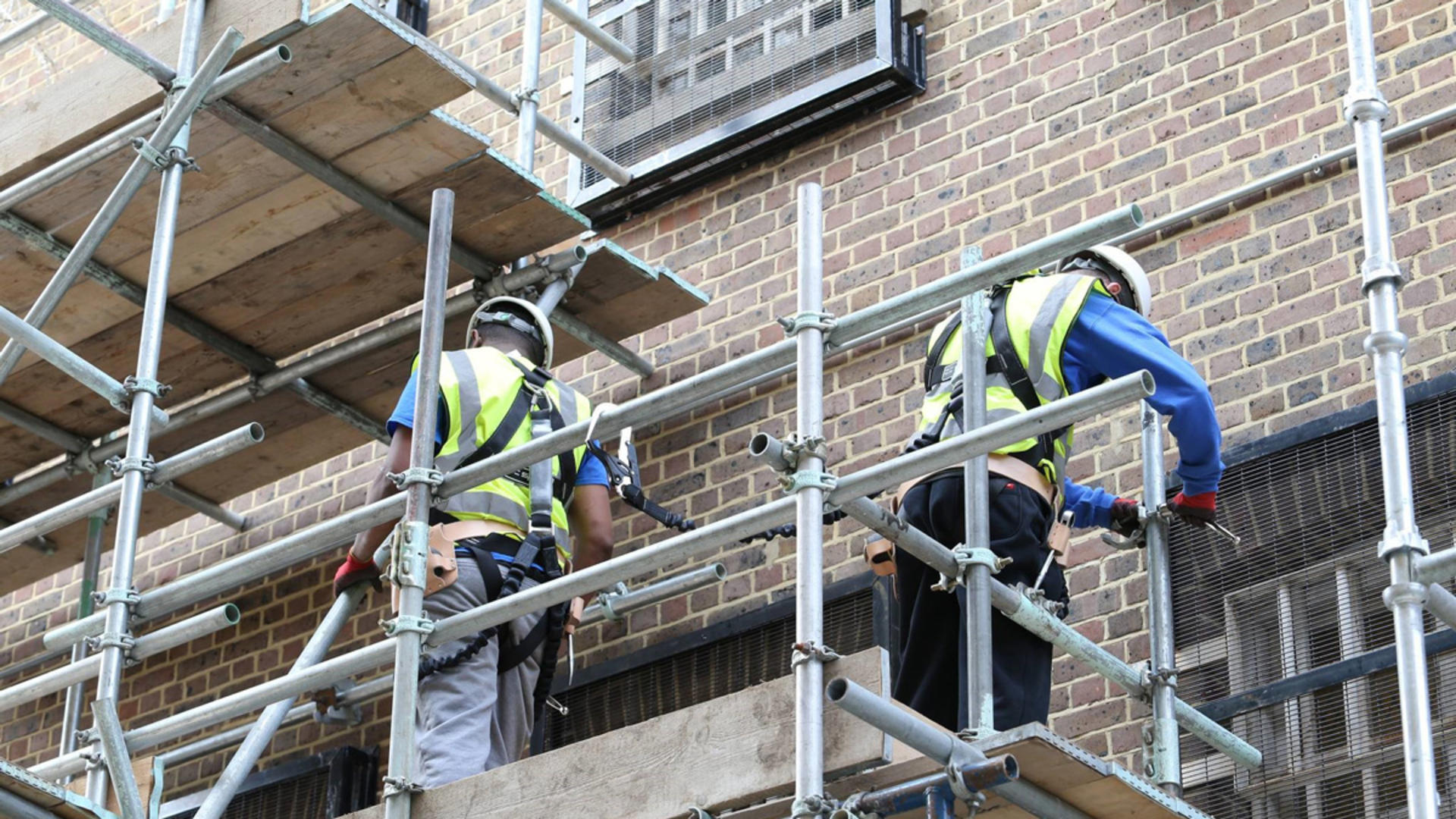 Celebrating over 1,000 people into employment
To celebrate helping over 1,000 people back into work through our Community Employment Programme, we held our Community Employment Awards in 2017 which were attended by charity partners, industry stakeholders and government minister, Caroline Dinenage MP. The event celebrated people who have overcome significant obstacles to successfully enter sustained employment.
Landsec's approach to working with charities, authorities and others to offer people from disadvantaged backgrounds work experience and job opportunities, is making a real difference and I urge other employers to get involved and do the same."

MP, Parliamentary Under Secretary of State for Family Support, Housing and Child Maintenance
Supporting the Armed Forces community
As a member of the Armed Forces Corporate Covenant, we actively support the Armed Forces community through awareness events, fundraising for the Poppy Appeal across our sites and employment opportunities through our supply chain.