Having a greater level of diversity in our company is very important. It means we better reflect the communities where we work and are more likely to understand their changing needs. It helps us avoid "group think" in our decision-making. It also fosters creativity and enhances the way we consider and manage risk. We want to achieve true diversity of thought at all levels within the company, but particularly in senior leadership. Ultimately, it's key to our sustainability as a business.
Diversity can make us a stronger business and this year we've taken big steps forward to improve how we recruit from a wider group and develop our diverse talent."

Group Human Resources Director, Landsec
What we've achieved
At our Executive Committee and senior leader level, we already exceed the recent Hampton/Alexander recommendations for the number of women in these positions (combined % of 33%). In 2016/17 female representation increased by 1% overall, and we saw a 3% increase in employees identifying as black, Asian or mixed ethnicity. Employee responses to initiatives such as the Best Places to Work in Property survey indicate greater parity of feedback across all groups, which suggests we're creating a more inclusive culture.
Overall, however, neither we nor our industry have been good enough at measuring the impact of our initiatives, as pointed out by the National Equality Standard assessment process we took part in. That's why we've set out some new metrics, to be achieved by 2020 – these include making our diversity data more transparent and improving female representation at leader level to 30%.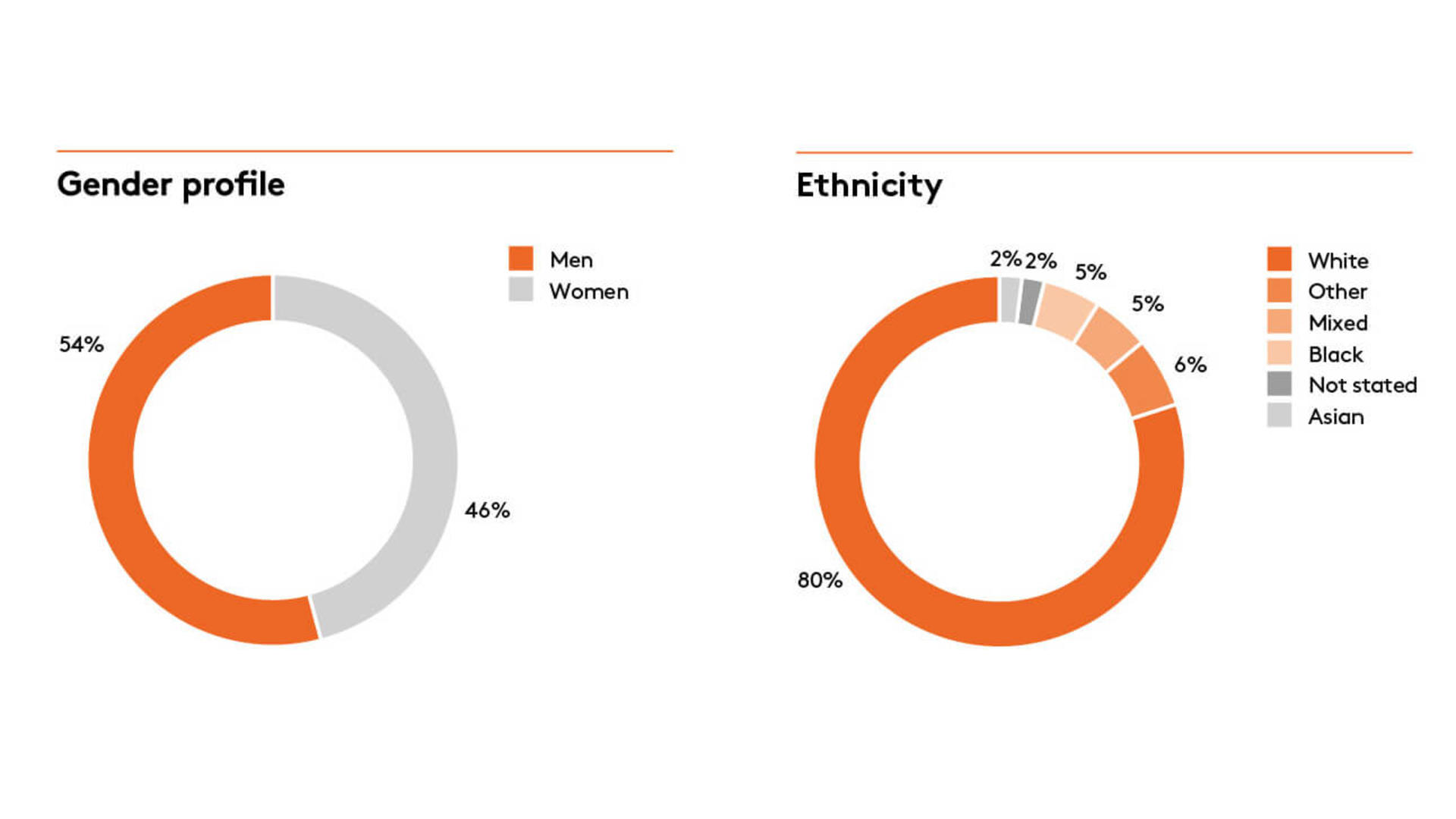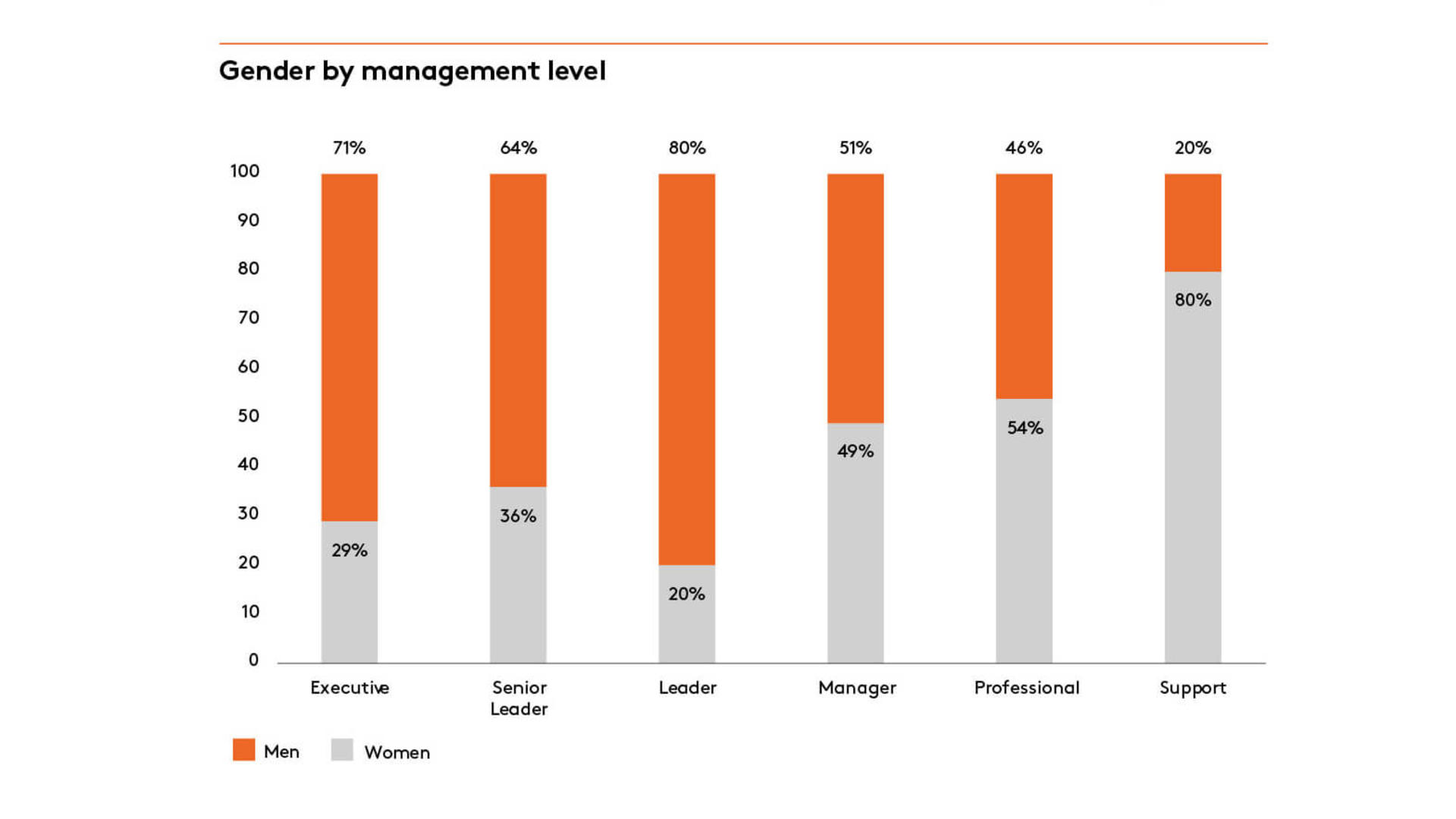 Celebrating with Pride
During the year a number of employees got together to initiate the first lesbian, gay, bisexual and transgender (LGBT) network within the company. They were responding to our involvement at Pride in London, the biggest LGBT parade in the UK. Employees from Landsec joined the parade, and our advertising screens at Piccadilly Lights, W1 featured a special Pride takeover to celebrate the event.