Having a diverse workforce at all levels of our company will ensure we make better decisions – for our business and for our stakeholders. We believe that employing a diverse mix of people makes us a stronger and more sustainable business and one that reflects the diverse society around us.
We consider diversity in the broadest sense, including in terms of gender, ethnicity, culture, socio-economic background, disability and sexuality. We also value and encourage diversity of thought, perspective and experience.
In 2017 we set targets to help us achieve our diversity goals. We focused on gender diversity and the gap we saw in terms of female representation at Leader level, setting a target to increase women at that level to 30% by 2020.
Despite a lot of work to support our female employees (see information below), we have moved backwards slightly from 24.4% female representation at Leader level in March 2018 to 19.5% in March this year. This is the result of a movement of four positions.
We continue to meet the voluntary targets set by the Hampton/Alexander Review, which requires the representation of women on FTSE 350 Boards and 33% representation on Executive Committee and their direct reports.
Employees have provided more information about their ethnicity, sexual orientation and physical ability and this has allowed us to set some stretching longer-term targets and to measure our progress.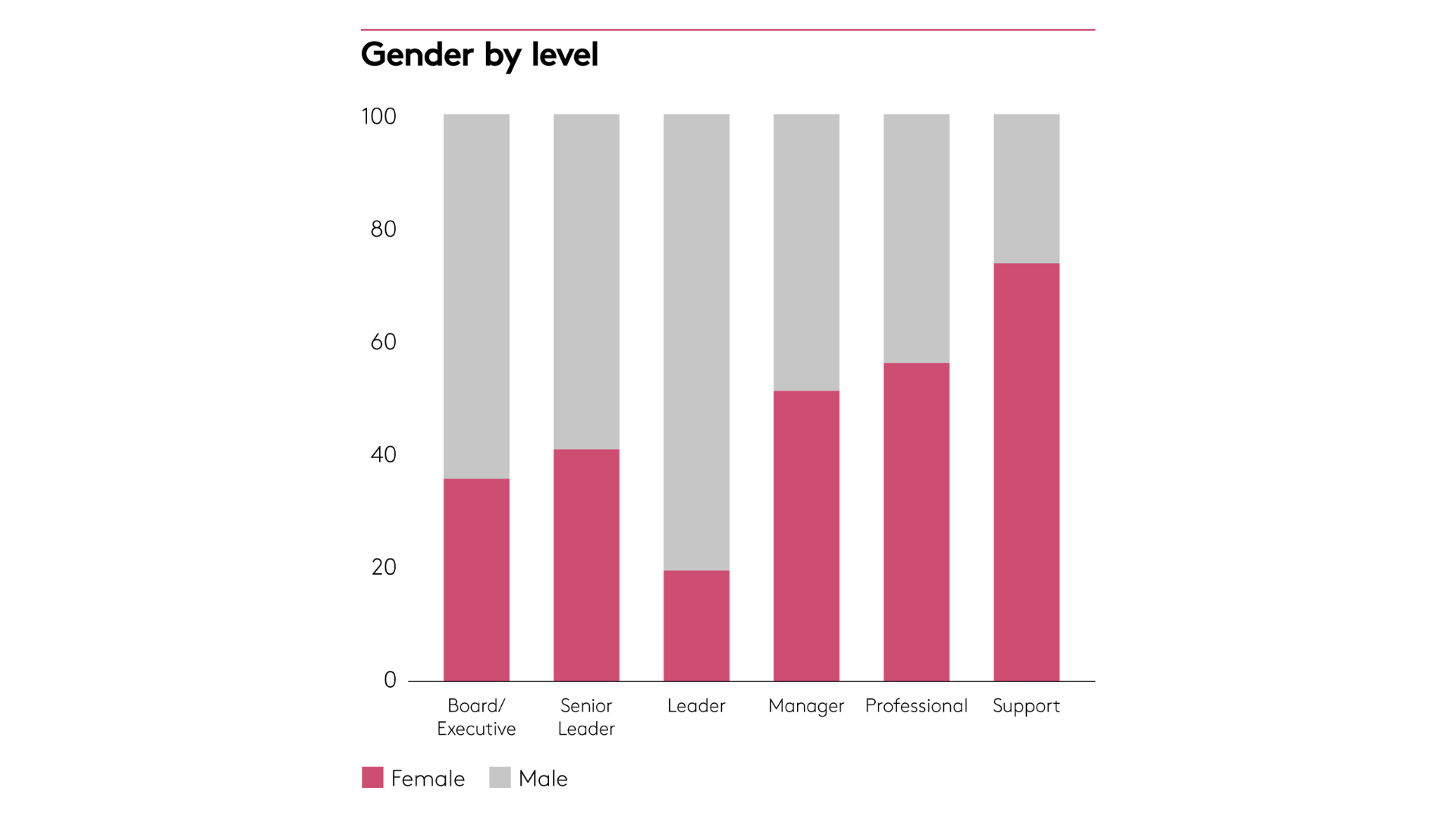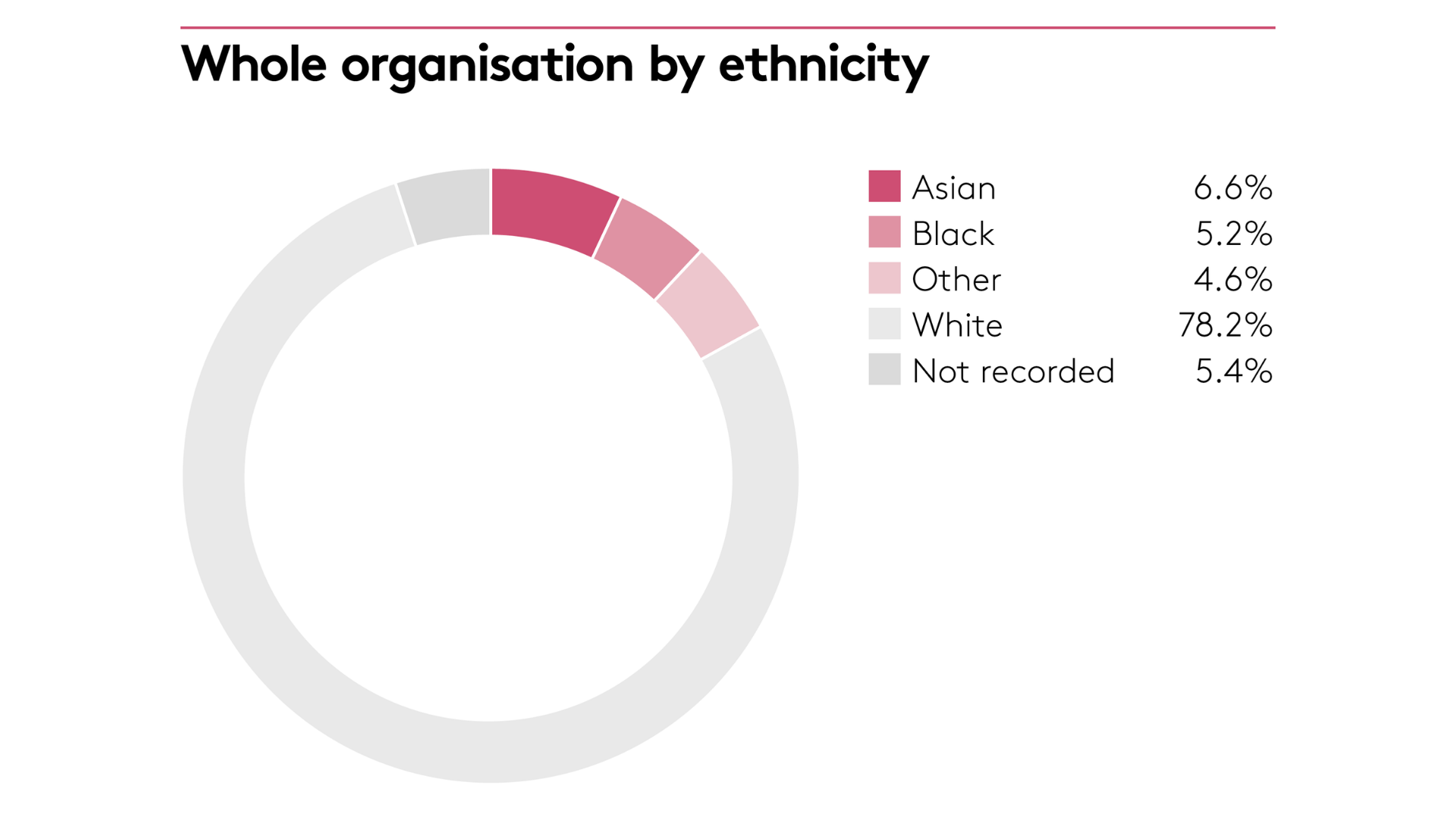 Organisation by ethnicity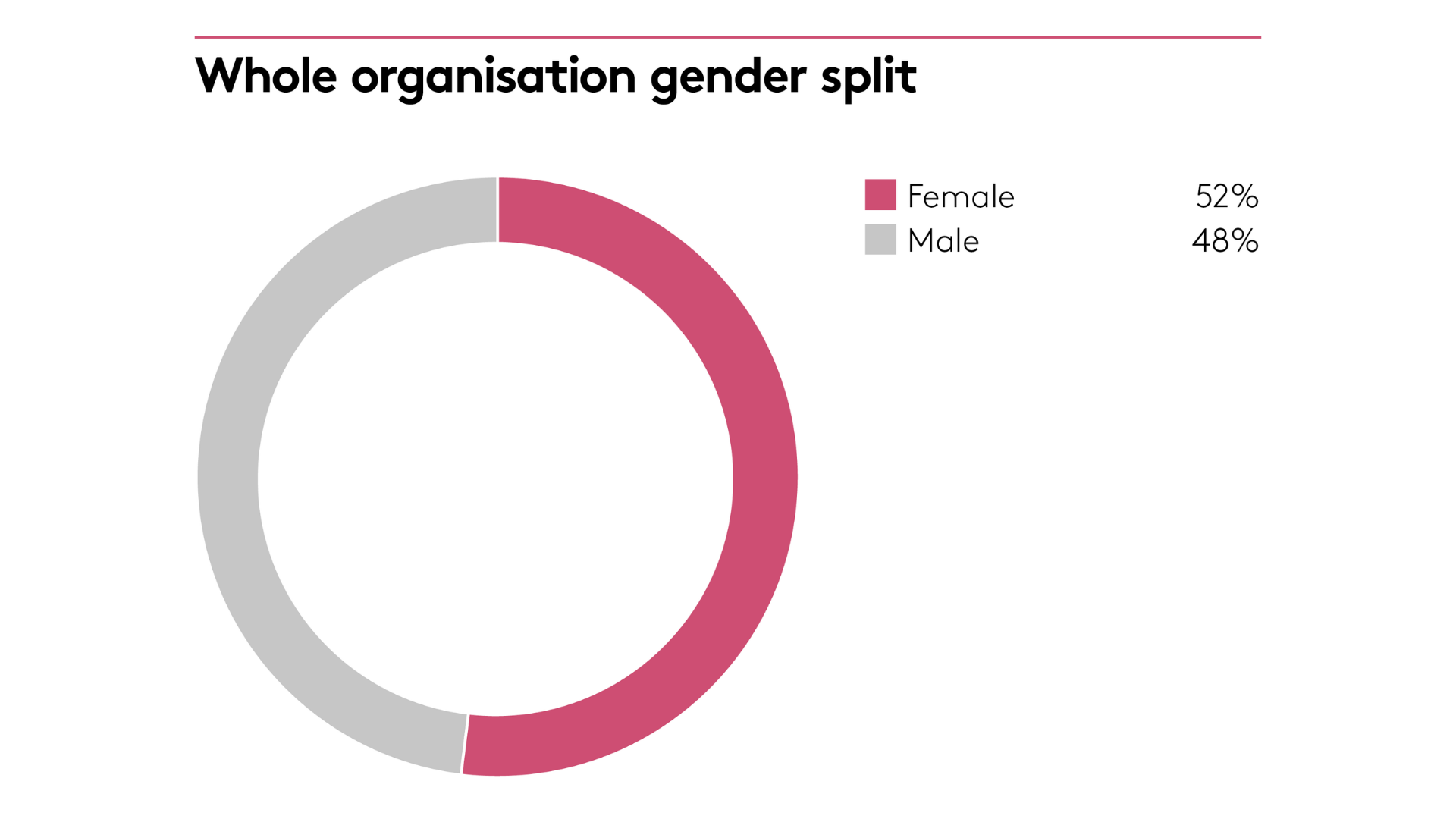 Organisation gender split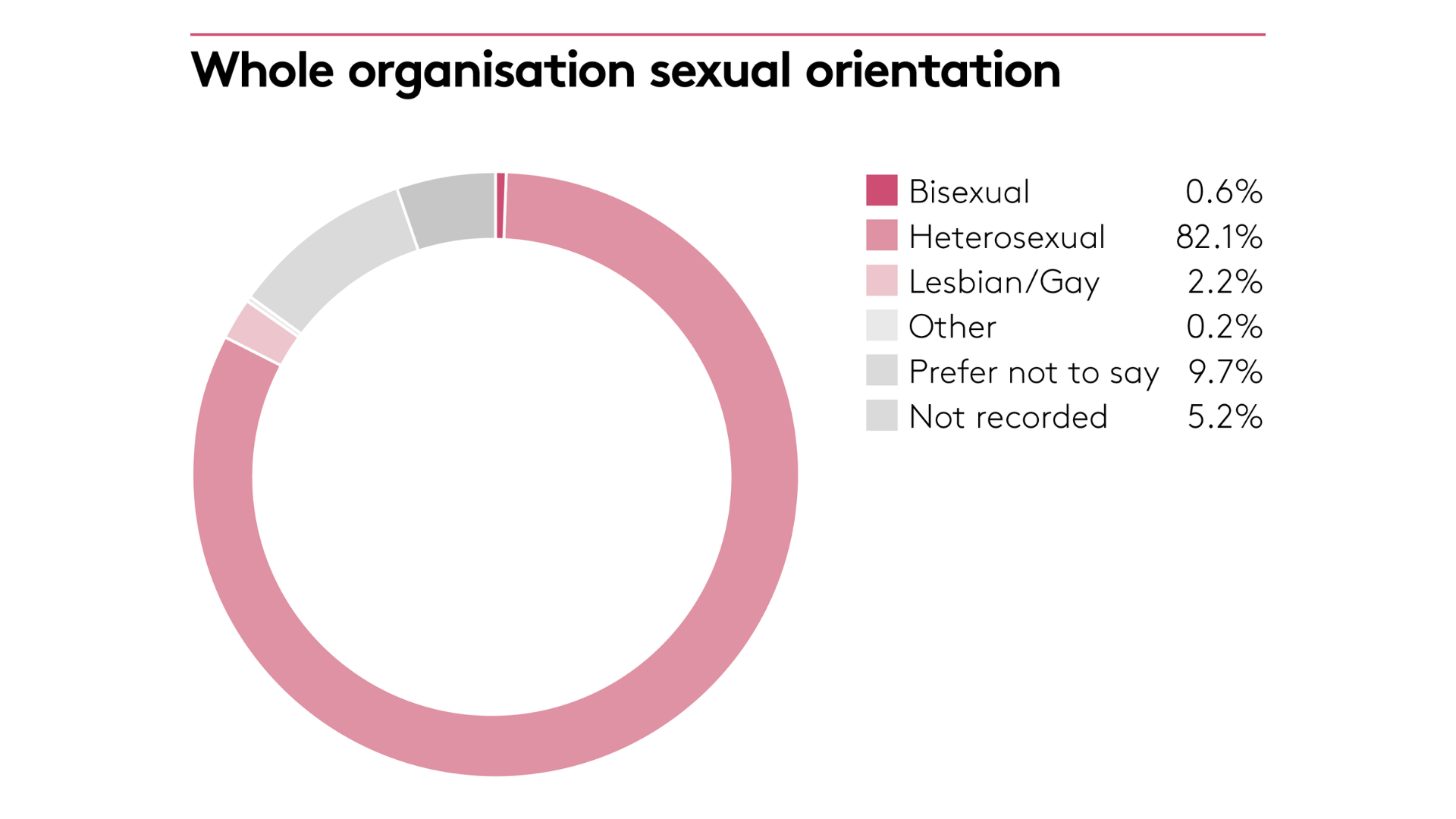 Organisation sexual orientation
Landsec includes
During the year we launched the Landsec Includes forum. This brings together representatives from our three employee networks (Women, BAME and LGBT) and our Disability Forum. Landsec Includes enables employees to share their experiences working at Landsec and exchange ideas that can enhance Landsec's role as an inclusive employer. To support our approach to inclusive recruitment, this year members of our Executive Committee received unconscious bias training.
Working with our Women's network, this year we piloted new training to help employees with their confidence and impact and to manage the conflicting priorities that can occur in modern working life. Like our mentoring programme, this training has been developed with women in mind but will be available to support all employees in the year ahead.
Our Group-wide celebration of International Women's Day, supported by our CEO, further promoted our focus on workplace inclusivity. As part of the campaign, members of the Landsec Women's network shared what the theme of 'balance for better' means to them.
We are also offering more support to women commencing and returning from maternity leave. This has been in the form of coaching to make the transition back into the workplace as smooth as possible.
Every person should be able to access the same opportunities, regardless of how they identify. #BalanceforBetter for me extends beyond gender identity and represents our collective responsibility to be inclusive of all identities, in the workplace and more widely in society."

Community Coordinator