Many young people, especially those from disadvantaged backgrounds, face barriers that stop them from accessing jobs in our industry. Others don't have the right skills for those jobs, or the confidence to apply them. Through our education programmes we:
inspire young people about career opportunities in our industry and property-related industry such as construction
give young people the skills they need to succeed
enable our employees and our partners to volunteer their expertise and energy
Our work encourages more students from a wider range of backgrounds into our industry, making businesses like ours more diverse and more successful. It also ensures our assets are more representative of the local area, which in turn makes them more appealing to local people. Our programmes also help us engage the wider community, including students' families – this helps us raise awareness of our developments, start conversations, and develop local relationships.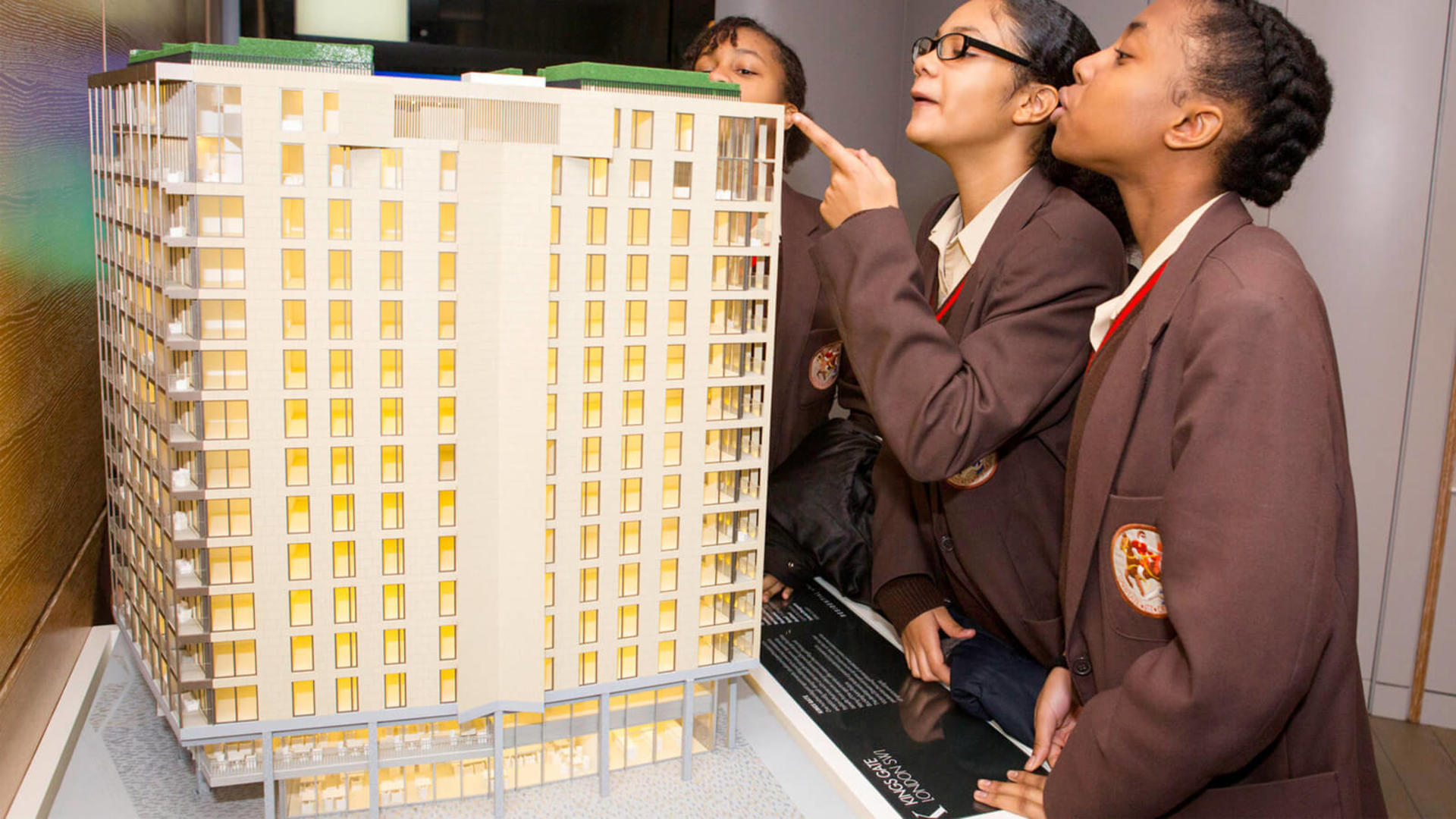 What we've achieved
Since April 2017 we've worked with over 200 students between the ages of 12 and 18, particularly in schools where a higher than average proportion of children receive free school meals. We built on our existing work by running new initiatives, such as mentoring and volunteering. We also grew our collaboration with Ahead Partnership, a social enterprise that connects communities with businesses, through its school-specific programme Make the Grade.
Make the Grade gives students a range of meaningful and unique experiences outside the conventional classroom, crucially connecting them to the world of work."

Head of Sixth Form, Westminster City School
Our programmes included:
Made in Oxford and Trinity Kitchen Challenge: enterprise programmes set against the backdrop of Westgate Oxford and Trinity Leeds;
Introduction to Property Development: a course running at local schools and colleges in Victoria including the Sir Simon Milton Westminster University Technical College and Pimlico Academy;
Ebbsfleet Masterplanning Challenge: students planned their own developments with the local Ebbsfleet Valley community in mind;
Westminster City School: a Careers Day for students of all ages supported by volunteers from Landsec.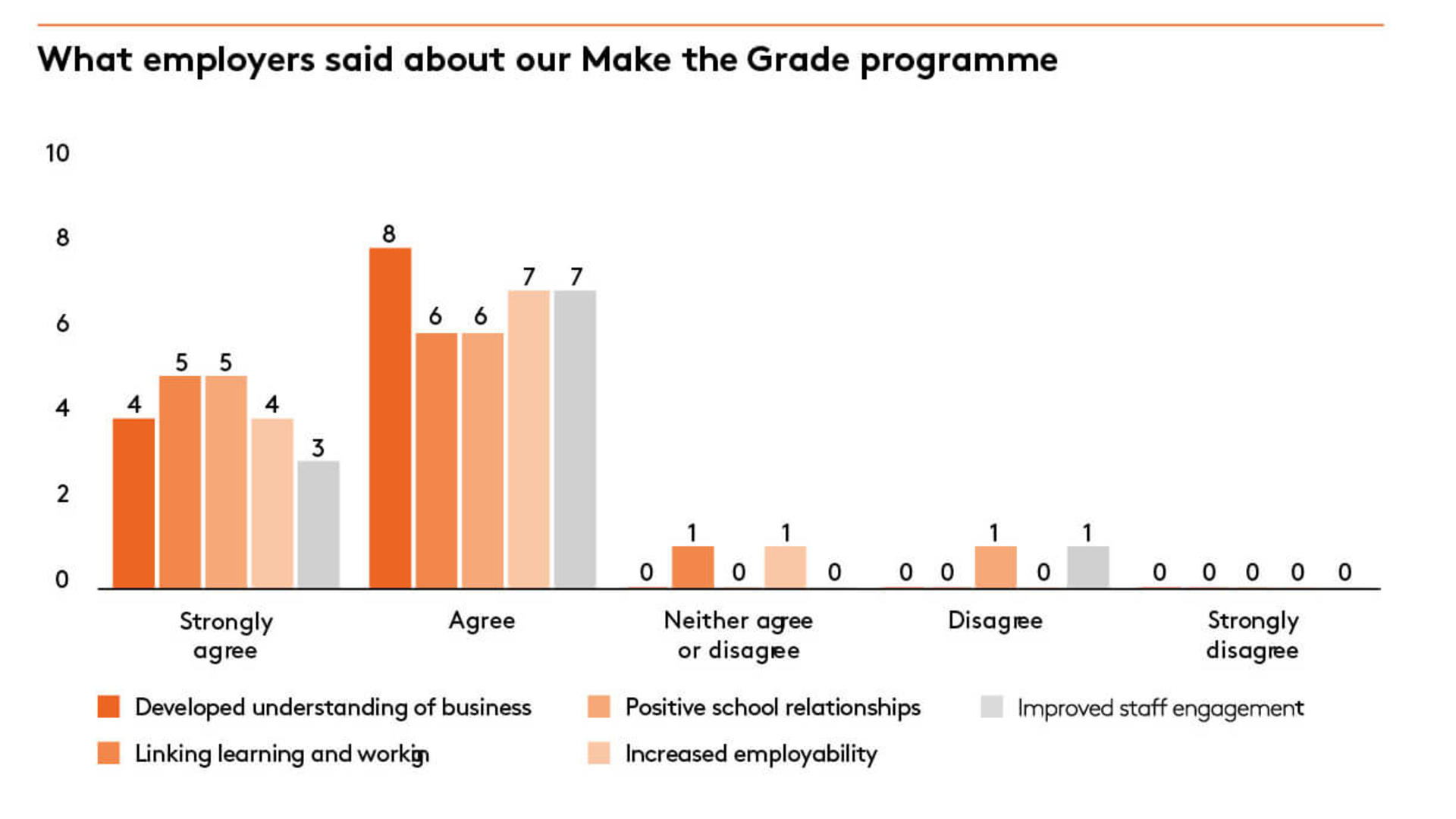 Impact of our Make the Grade programme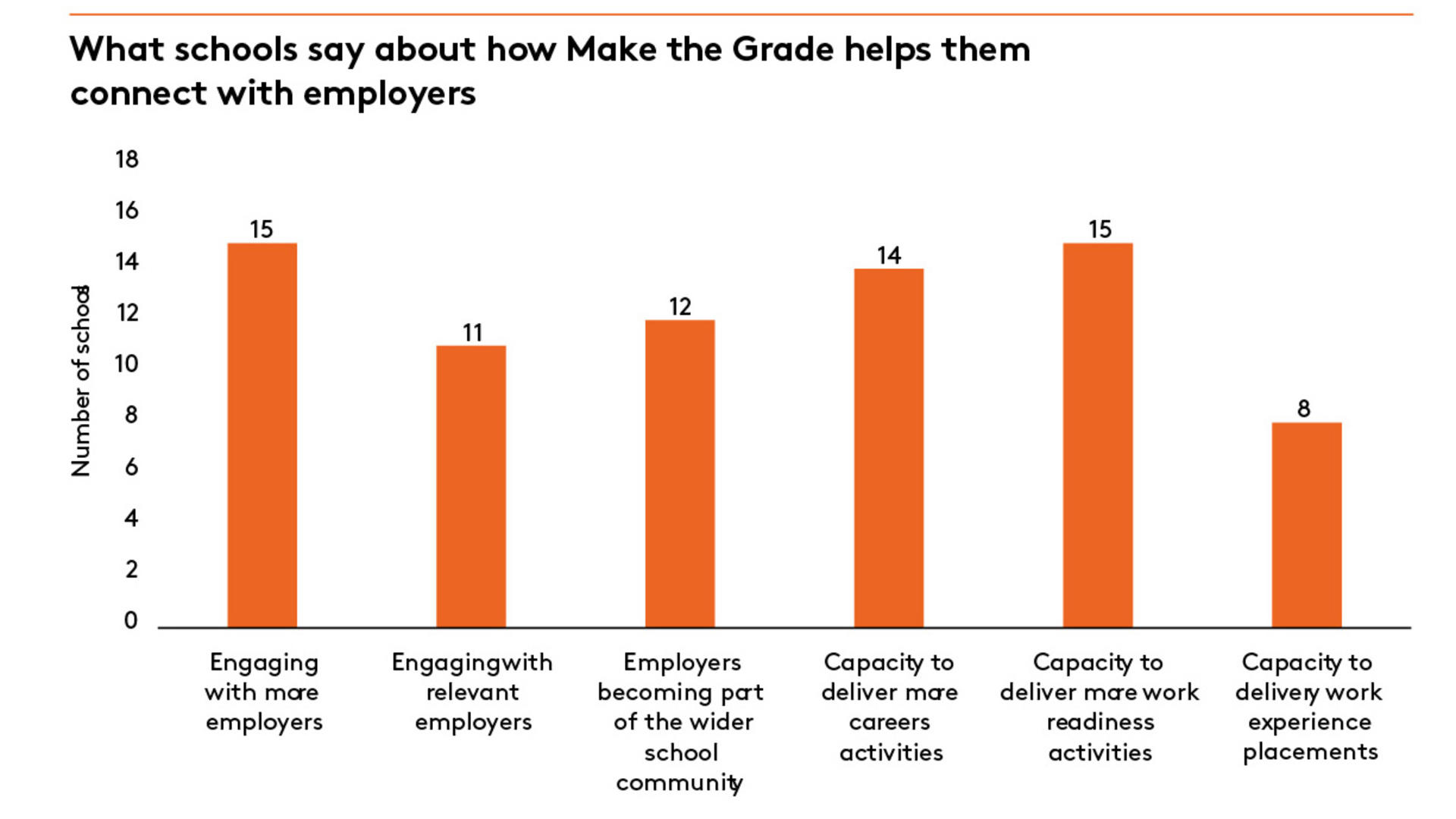 Impact of our Make the Grade programme
Girls Can Do It Too
Launched in January 2017, our new education programme aims to showcase opportunities in the property and construction industries to young female students. In our second programme in December, we partnered with St Martin-in-the-Field High School in Tulse Hill, La Sainte Union Catholic School and Parliament Hill School in Camden.
Students were challenged to design and build a model of a new property development. Alongside our partners Keltbray and JLL, we ran sessions to help students think about everything from finance to sustainability. We then invited students to pitch their ideas to a panel of experts.