Many young people, especially those from specific ethnic groups, face barriers that stop them from accessing jobs in our industry. Others don't have the right skills for those jobs, or the confidence to apply. Through our education programmes, we:
inspire young people about career opportunities in our industry
give young people the skills they need to succeed
enable our employees and our partners to volunteer their expertise and energy
Our work encourages more students, from a wider range of backgrounds, into our industry, making businesses like ours more diverse and more successful. It also ensures our assets are more representative of the local area, which in turn makes them more appealing to local people. Our programmes also help us engage the wider community, including students' families – which helps us raise awareness of our developments, start conversations, and develop local relationships.
What we've achieved
In 2016/17 we worked with more than 800 students between the ages of 12 and 18, particularly in schools where a higher than average proportion of children receive free school meals. We built on our existing work by running new initiatives, such as mentoring at Westminster City School. We also grew our collaboration with Ahead Partnership, a social enterprise that connects communities with businesses. Through its school-specific programme Make the Grade, we undertook activities such as our Master Planning Challenge, where we helped students to plan their own developments in Ebbsfleet Valley. As well as helping students understand how projects work, the challenge showed that we design developments with the community in mind – countering some local misconceptions.
Make the Grade gives students a range of meaningful and unique experiences outside the conventional classroom, crucially connecting them to the world of work."

Head of Sixth Form, Westminster City School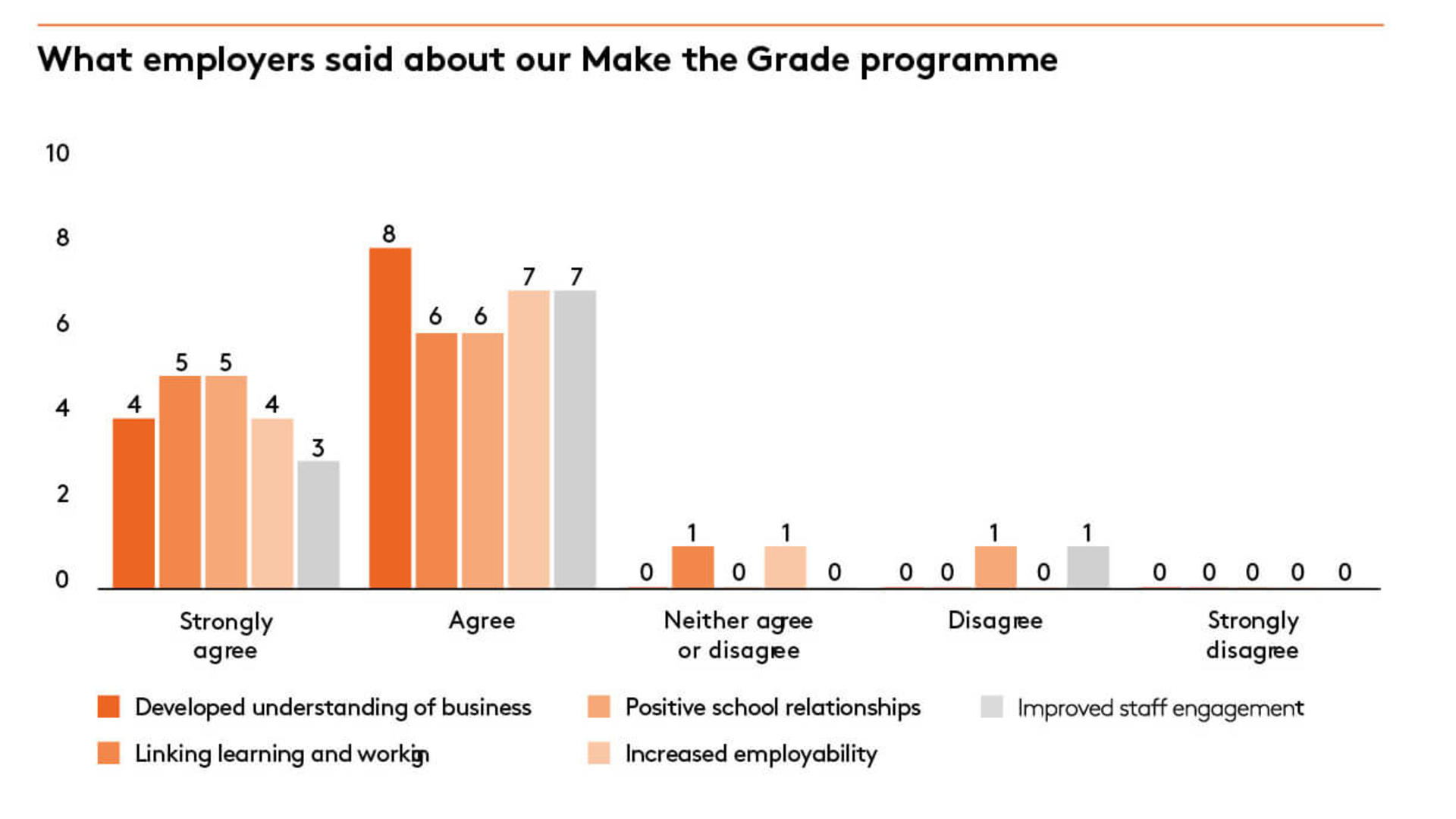 Impact of our Make the Grade programme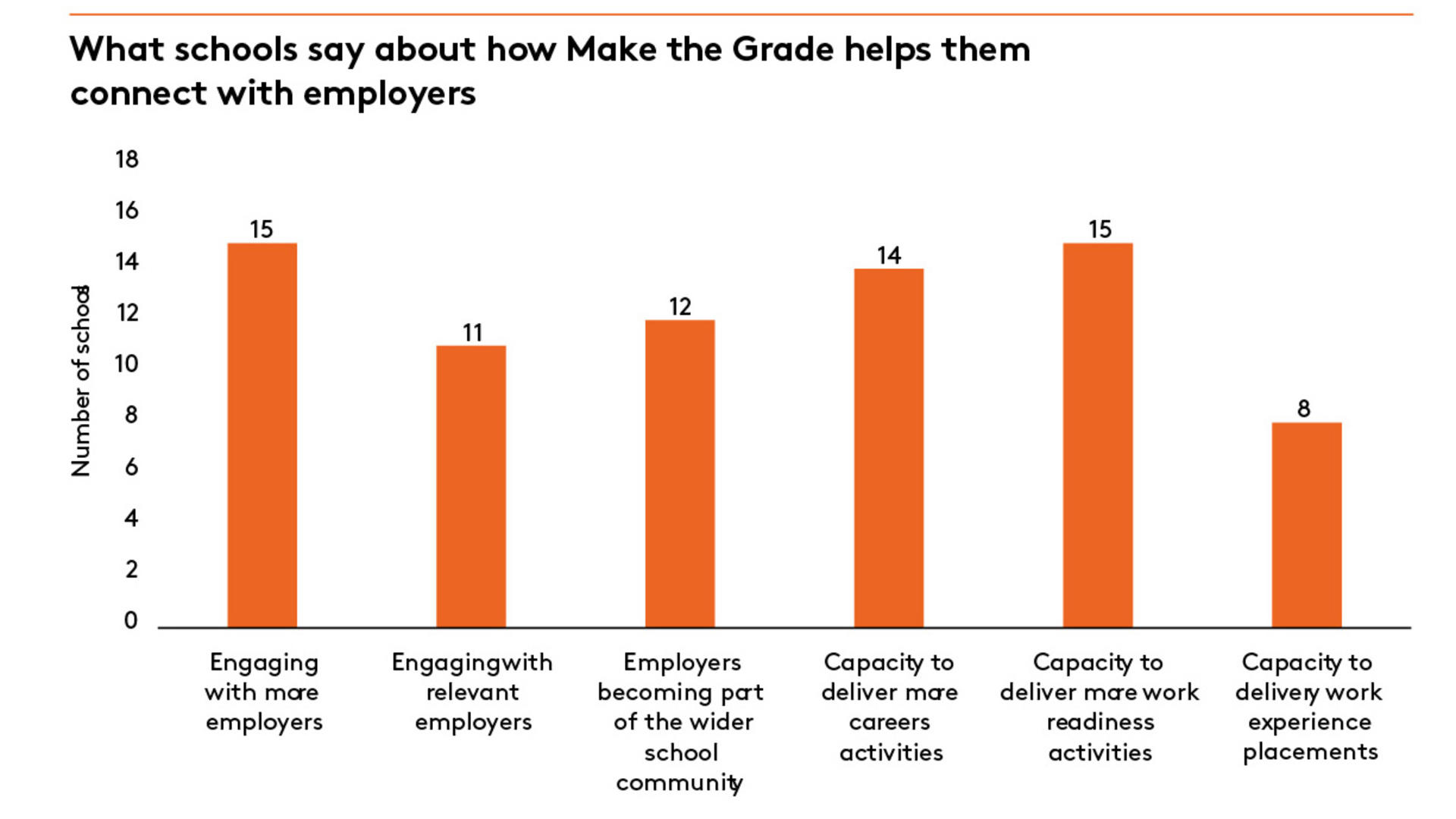 Impact of our Make the Grade programme
Girls Can Do It Too
We launched our new girls education programme, Girls can do it too, to show students there's a place for them in the construction industry. We partnered with two girls' schools in London – St Martin-in-the-Fields High School in Tulse Hill and Mount Carmel Catholic College in Archway – and asked students to design and build a model of a new property development. Alongside our partners Keltbray and JLL, we ran sessions to help students think about everything from finance to sustainability. Then we invited students to pitch their ideas to a panel of "dragons". The winning development was a futuristic leisure centre in the shape of a giant football from Mount Carmel's Interstellar team.