Health, safety and security
Businesses know that accidents delay projects, damage reputations and make it hard to attract skilled people. But few understand the long-term impact of unhealthy practices like inhaling diesel fumes. Fewer still know that poor mental health costs employers billions every year. By setting outstanding health and safety standards, providing the right environment for people to thrive, we can help build a healthier, happier and more productive workforce. And by introducing a new focus on security, we can help protect people, information and business value.
Our priorities in health, safety and security are:
Health: to make sure every worker has a transferable occupational health record, and our maintenance and construction partners have a wellbeing policy
Safety: to have zero reportable health and safety incidents
Security: to raise awareness of physical and cyber security, in our own organisation and across our industry
What we've achieved
In 2016/17 we shared best practice through our One Best Way guidelines and our Health and Safety pledge. We also maintained our OHSAS 18001 certification, the benchmark for health and safety management systems, across 100% of our sites. We continued work on our Traffic Risks and Protection of Vulnerable Road Users policy, which protects people travelling around our sites.
Our Group Head of Health, Safety and Security continued to chair the Health in Construction Leadership Group (HCLG): a group that makes sure health, including mental health, gets as much attention as safety in our industry. In January 2017 HCLG held its second summit, where more than 300 construction leaders and influencers discussed ill health in construction. There, in conjunction with the HCLG and the British Safety Council, we launched Mates in Mind, a mental health programme specifically designed for the construction industry. We'll be requiring all contractors to sign up to Mates in Mind training sessions for all employees. You can find our more about our leadership in this area in our Experience on why health is as important as safety.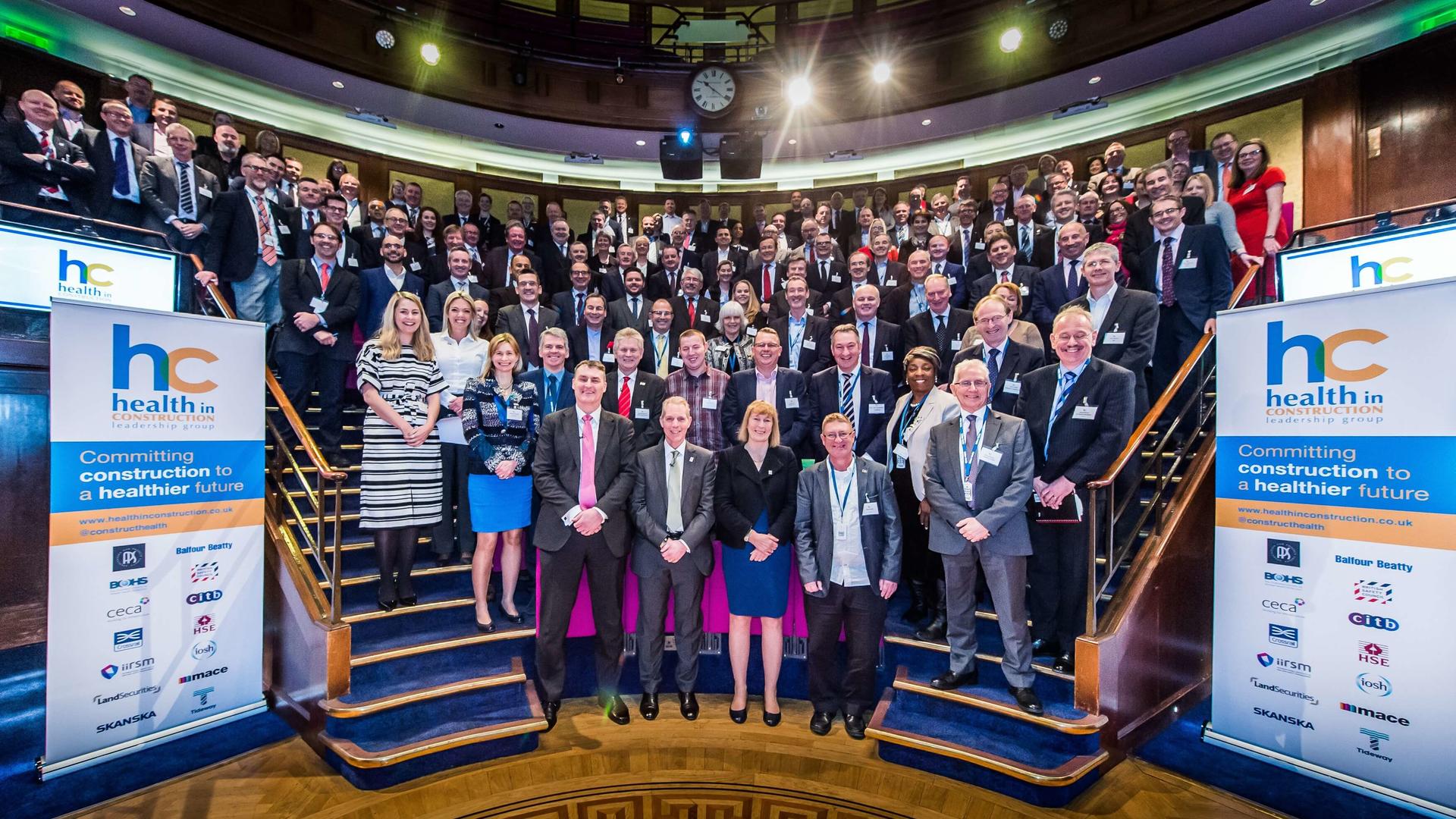 Supporting a new strategy
Working with other companies, the Health and Safety Executive (HSE) and the then Minister of State for Disabled People, Health and Work, Penny Mordaunt MP, we contributed to a new Strategy for Health in Britain's Workplaces. In line with our intention to elevate health to the same status as safety, the strategy focuses on reducing workplace stress, lung diseases and musculoskeletal disorders. It was launched in December 2016 at our Nova, Victoria – recognition of the role we played in shaping the strategy.
Working in partnership with the National Counter Terrorism Security Office and other stakeholders from the commercial sector, Landsec demonstrate leadership, innovation and commitment in the security sector"

National Counter Terrorism Security Office