Our commitment: Reduce energy intensity (kWh/m2) by 40% by 2030 compared to a 2013/14 baseline, for property under our management for at least two years
Progress: Reduced portfolio energy intensity by 13.2% compared to a 2013/14 baseline
Managing energy well is important in reducing carbon emissions and keeping us on track to hit our targets. It is important that we continue to deliver and operate efficient space that meets our customers' needs and helps to keeps costs down. Reducing our portfolio's energy demand also helps to relieve stress on the grid and contribute to UK energy security.
What we've achieved
So far we have reduced our energy intensity by 13.2%. This is equivalent to reducing carbon emissions by 18,589 tonnes and cutting customers' combined annual energy bills by £2.9m.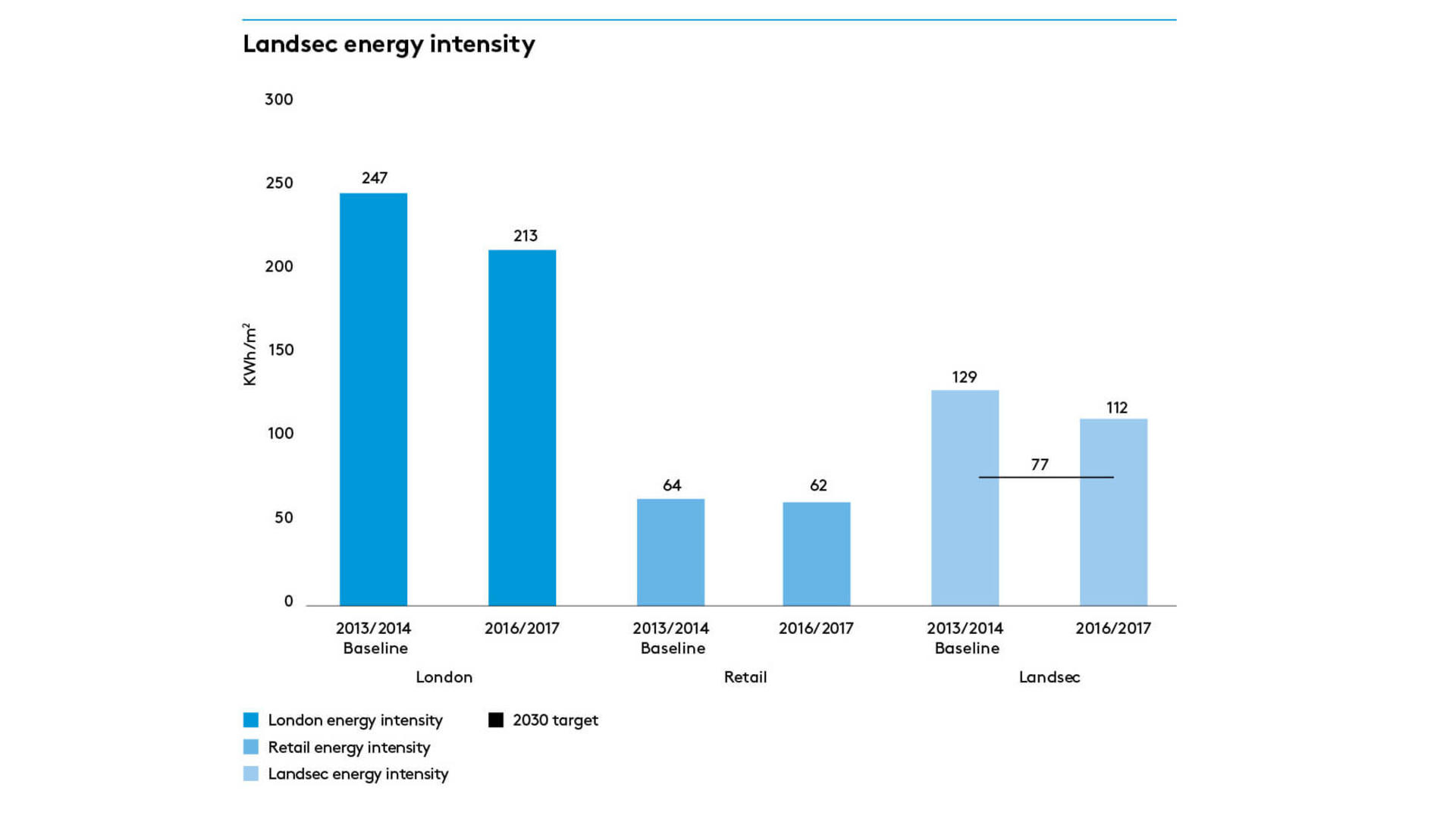 To help meet our targets, we have delivered over 50 energy reduction measures over the past 18 months ranging from LED lighting upgrades in our retail centres to innovative free-cooling initiatives in our London offices.
At our shopping centres we have focussed on upgrading our lighting, retrofitting LEDs in car parks, malls and other landlord areas. Aside from reducing energy costs and consumption, LED lighting cuts CO2 emissions, reduces maintenance burden and helps to enhance guest experience.
At Trinity Leeds we have replaced all lighting in our multi-storey car park with LEDs and have improved the lighting control system as well. Not only are the new lights far more efficient but they will also only ever be used when required, whilst maintaining a safe and secure environment. This project is due to reduce car park power consumption by 50% and cut running costs by over £25,000 per year. We are delivering similar projects elsewhere across the portfolio and are also working to replace internal lighting with LEDs as well. At Lewisham Shopping Centre we have started to install LEDs throughout our malls, saving energy whilst improving lighting levels and consistency.
In London we have focussed on engaging and supporting our customers to identify energy reduction opportunities within their own areas, helping to improve the efficiency of the space they occupy and support their own sustainability commitments. We have supported key customers in completing energy audits to identify initiatives to reduce energy - we aim to deliver these in partnership recognising the need to realise shared benefits.
We have also rolled out our market leading Business Focussed Maintenance (BFM) regime with NG Bailey across most of the London portfolio, utilising an automated approach to deliver efficient operation of our assets and identify further energy reduction opportunities. This year we have also introduced BFM at some of our Retail shopping centres, realising that this approach delivers value to any type of asset.
Energy security continues to be a priority for the business and as a large owner of commercial real estate, we are always looking at how we can support the challenges faced by energy infrastructure in the UK. We are exploring opportunities to participate in Demand Side Response (DSR) - using generating equipment in order to 'shed load' and reduce grid stress at peak times. This not only supports business continuity for assets but also has the potential to generate good income which we can reinvest in further energy efficiency measures.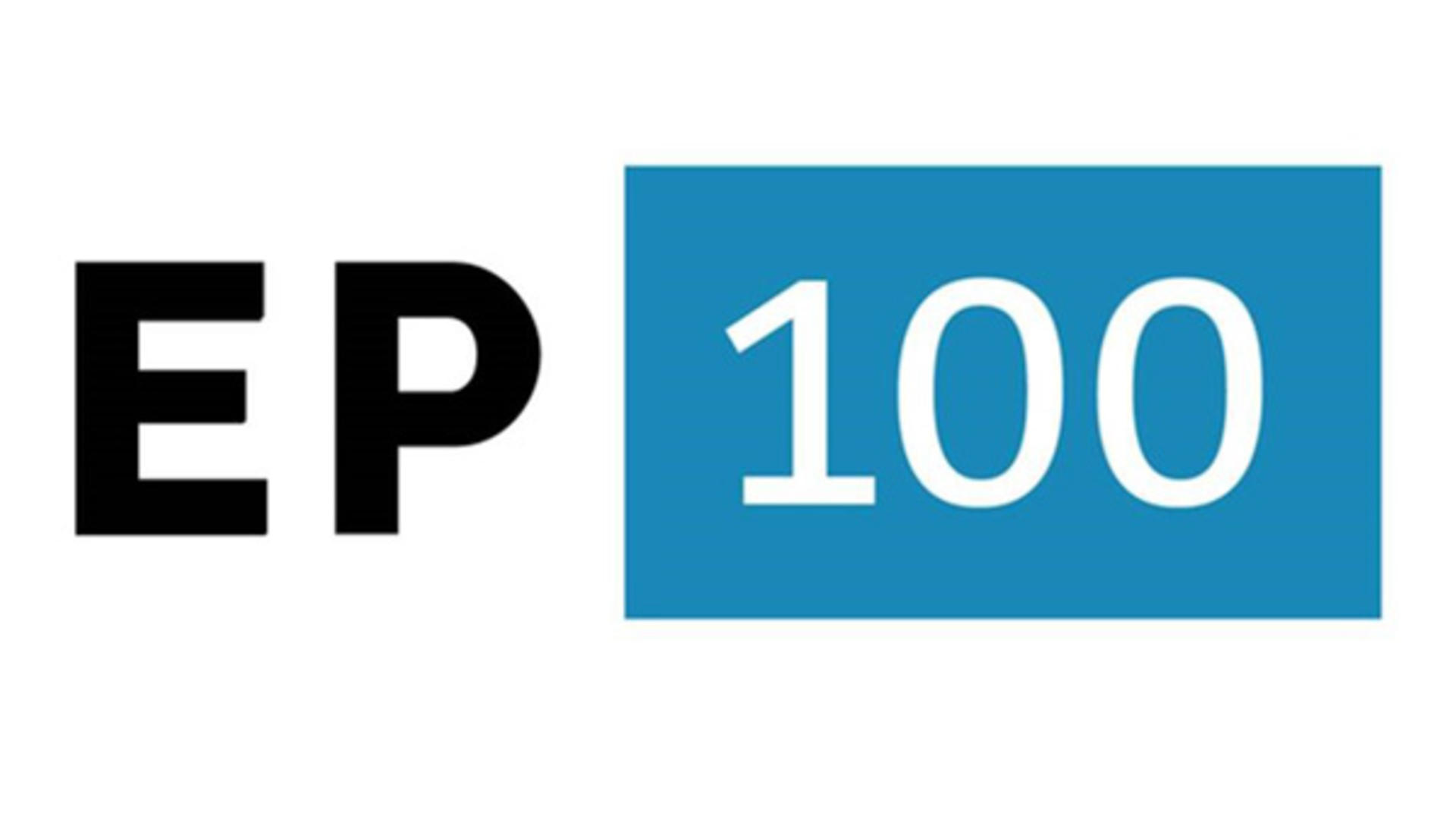 We were the first property company to sign up to EP100: a campaign challenging businesses to double their energy productivity within 25 years.
We are pleased that Landsec is demonstrating bold and ambitious leadership by joining EP100 and committing to double energy productivity"

Acting Chief Executive, The Climate Group