Our commitment: Reduce energy intensity (kWh/m2) by 40% by 2030 compared to a 2013/14 baseline, for property under our management for at least two years
Progress: Reduced portfolio energy intensity by 13.2% compared to a 2013/14 baseline
Managing energy well is important in reducing carbon intensity and keeping us on track to hit our targets. It keeps costs down, for us and for our customers. Renewable energy also makes us less dependent on fossil fuels, while on-site generation means we don't have to rely so heavily on the National Grid.
What we've achieved
In 2016/17 we reduced our energy intensity by 13.2%. This is equivalent to reducing carbon emissions by 18,589 tonnes and cutting customers' combined annual energy bills by £2.9m. Our success was partly thanks to the upgrades we made in our properties. For example, at our 140 Aldersgate office building in London, we looked at what our customers needed in terms of heating and cooling. Then we carried out a range of fine-tuning and optimisation measures on central plant systems such as boilers. The property now uses 270,621 kWh less energy, saving customers £12,763 annually. We've also rolled out smart metering across the whole of our portfolio.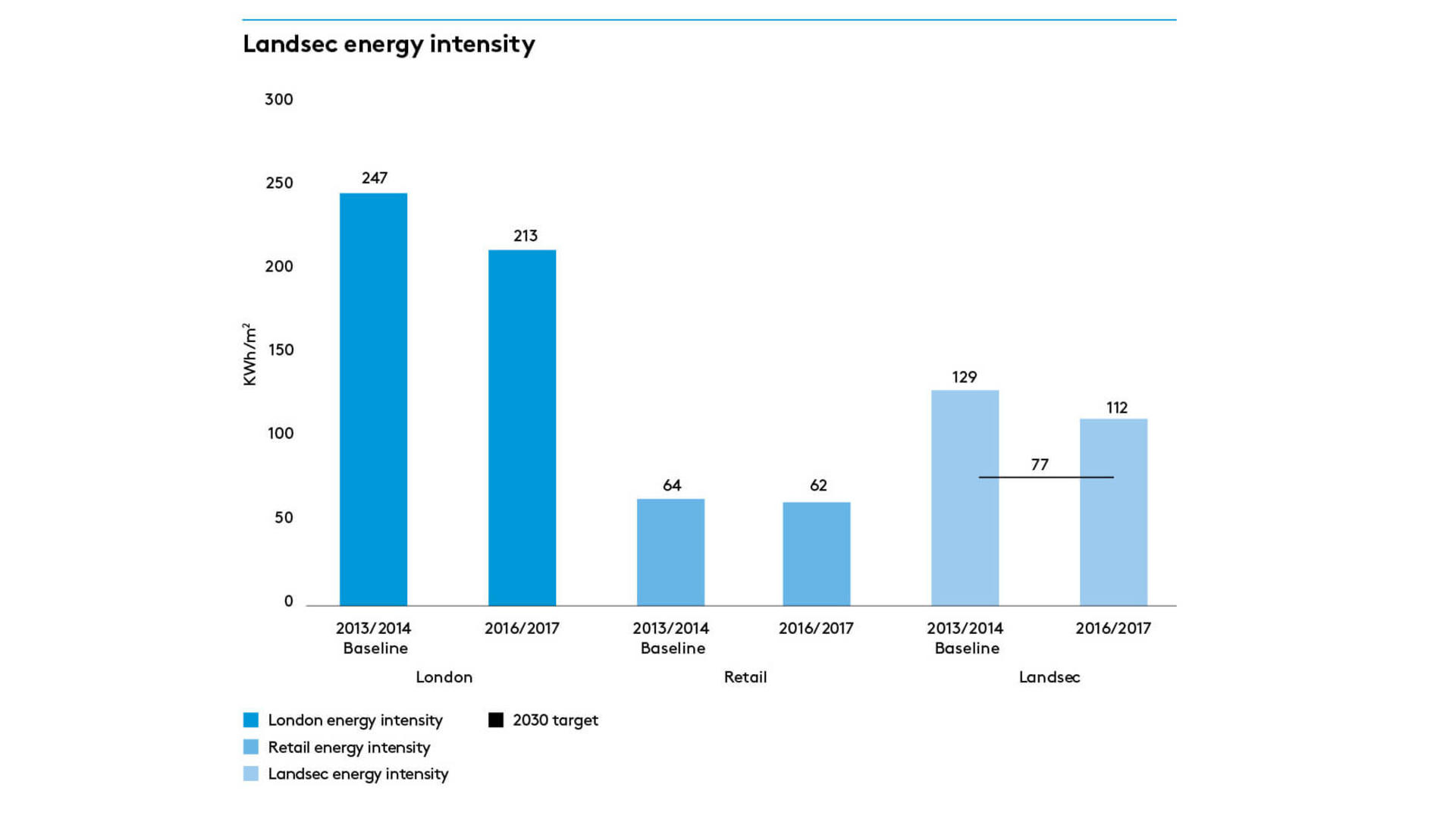 We set – and hit – a new Group KPI for energy reduction: we created an energy reduction plan for each property to identify and approve certain energy reduction measures. We also continued our partnership with our engineering partner NG Bailey, which was designed to improve energy performance at our six highest-consuming London properties. To date, the partnership has saved 10% in energy compared with our baseline, and has reduced customers' energy costs by £880,696.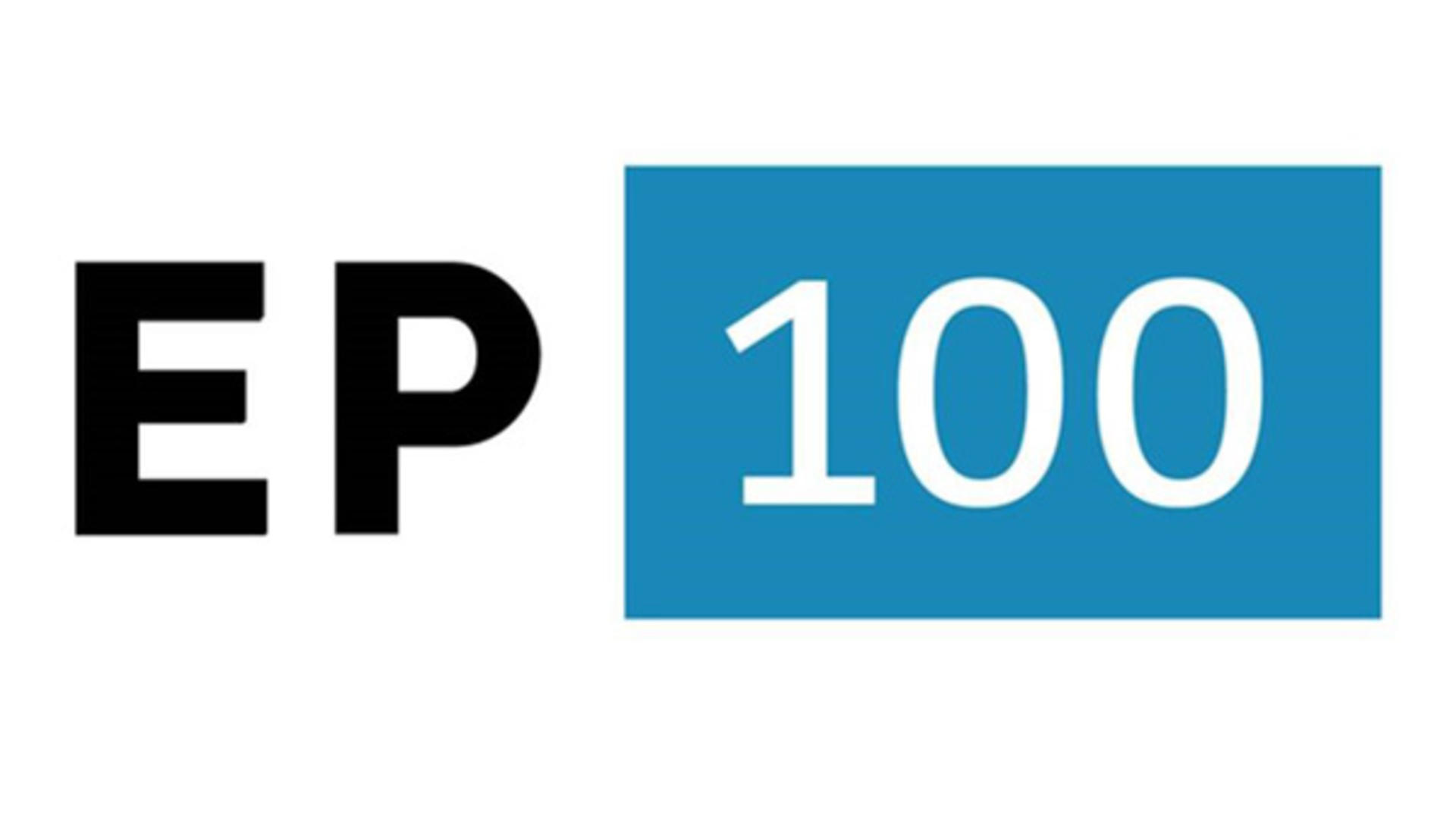 We also became the first property company to sign up to EP100: a campaign challenging businesses to double their energy productivity within 25 years.
We are pleased that Landsec is demonstrating bold and ambitious leadership by joining EP100 and committing to double energy productivity"

Acting Chief Executive, The Climate Group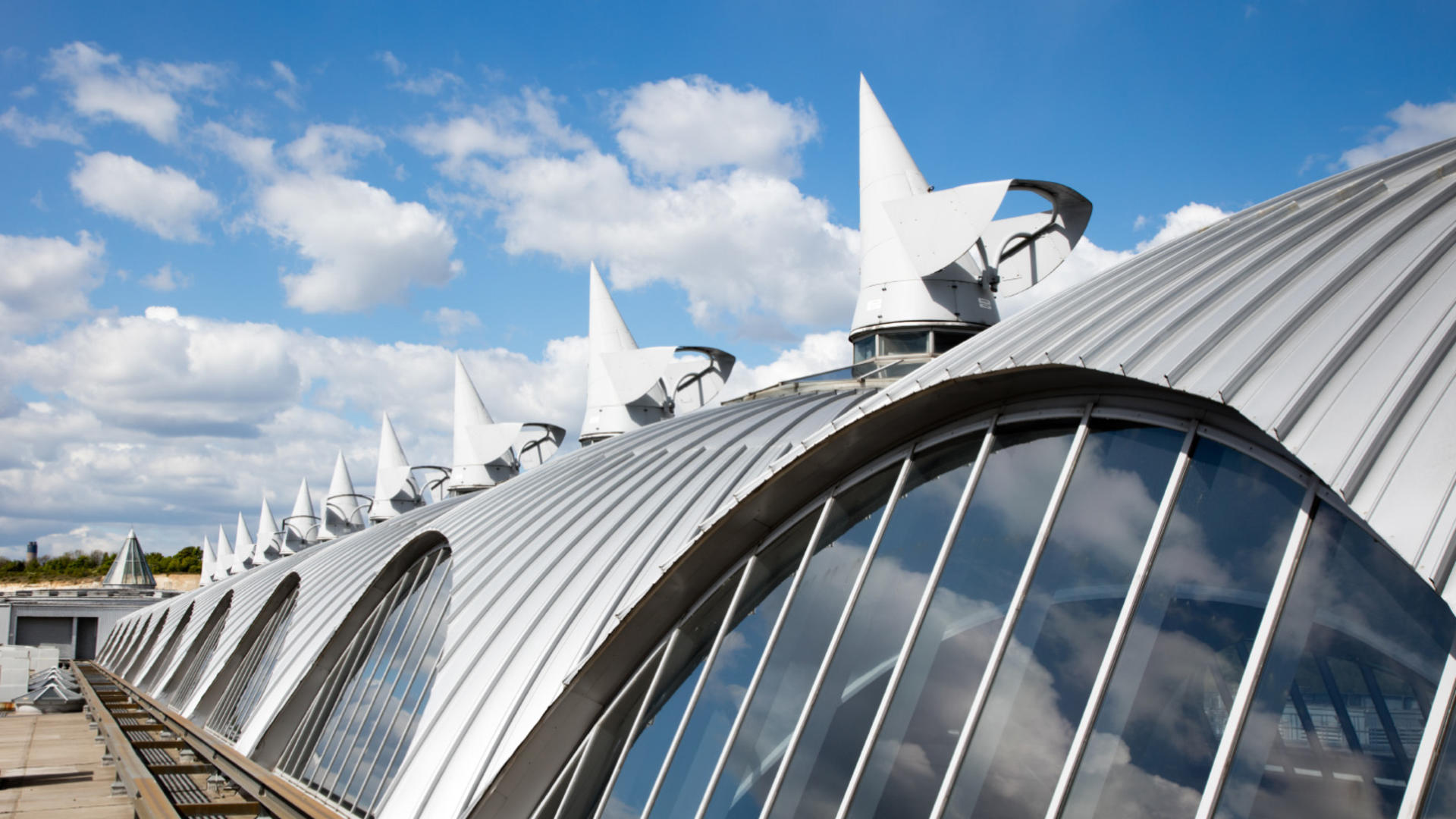 A lightbulb moment
80% of the projected energy savings in our Retail business will come from lighting upgrades. As well as reducing energy usage and carbon emissions, great lighting can enhance our customers' experience. We're now planning to install new lighting across many of our retail assets, including Xscape Milton Keynes where we'll upgrade all lighting to LEDs. This will not only give the centre a bright new look, it will save customers more than 600,000 kWh per year and pay for itself in three years.