Our commitment: Send zero waste to landfill with at least 75% recycled across all our operational and construction activities by 2020
Progress: We divert 99.9% of waste from landfill and recycle 70.8%
When businesses manage waste poorly, they waste money and there's a huge impact on our planet. It all stems from discarding resources that could be reused or recycled, then spending extra on waste collection. Our focus is on creating a circular economy: an economy where, instead of throwing things away, we re-use and recycle them.
What we've achieved
In 2016/17, across our London business, we sent more than 77% of our used materials for recycling and continued to divert 100% of waste from landfill. We achieved this by working closely with our lead waste services provider to help customers better separate different types of waste on site. We supported occupiers by offering to audit their activities, training their cleaning teams, using multiple languages on our signage and installing more colour-coded bins.
In Retail, we sent 68.4% of used materials for recycling. We also diverted 99.9% of waste from landfill. We have now stopped sending waste to landfill at all our properties bar one – we're planning to retender the waste contract for that property this year. Although our final result will be affected by any acquisitions we make, we believe we're on track to report zero waste to landfill next year, putting us ahead of our 2020 target.
By partnering with responsible waste service providers, we diverted 34,897 tonnes of waste from landfill – avoiding £2.9 million in landfill tax.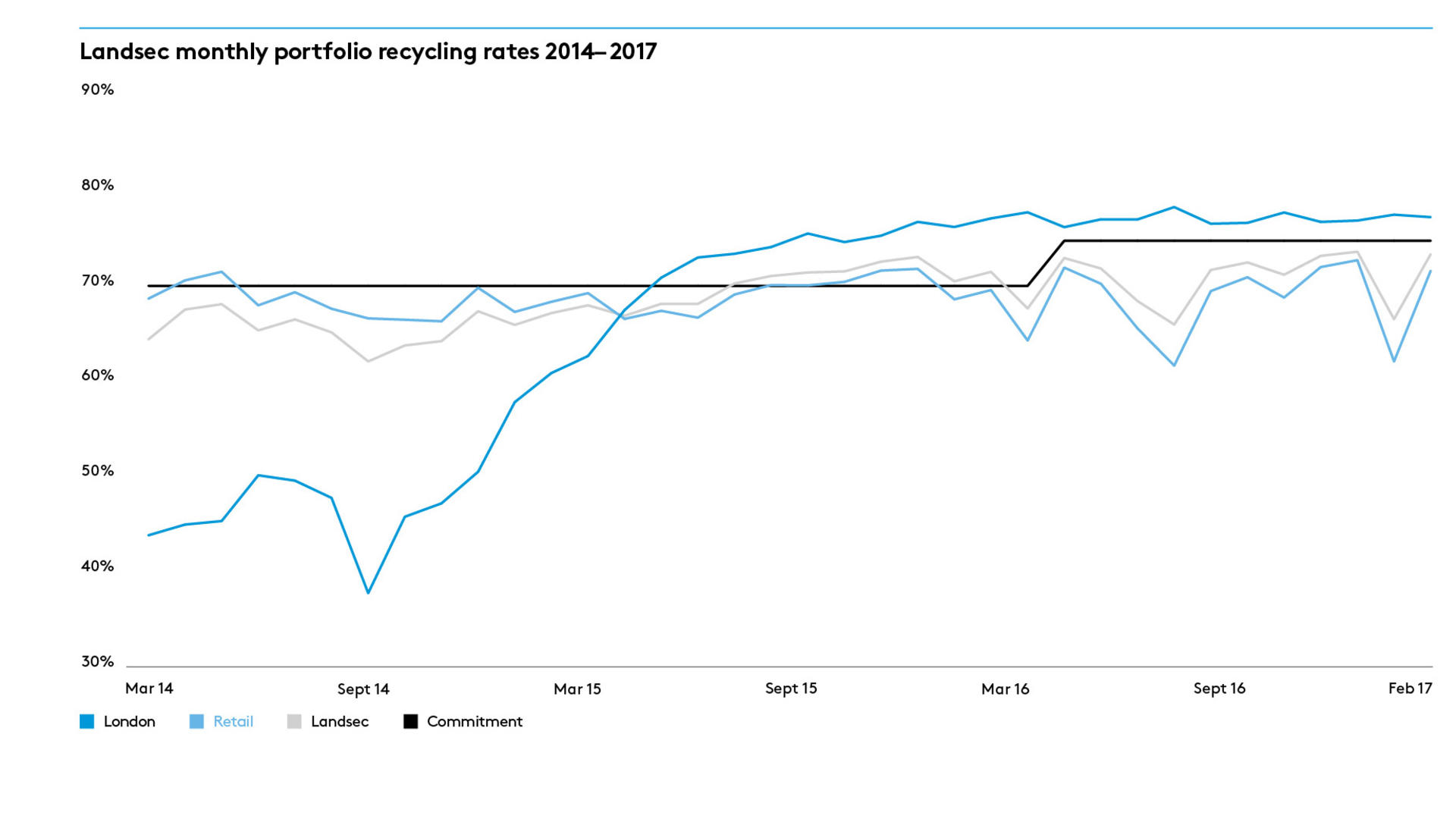 Success in the Clean City Awards Scheme
New Street Square, EC4 features more than 26,600 sq ft of office space and more than 5,000 sq ft of retail. Nothing gets sent to landfill: lots of waste is recycled, general waste is sent for incineration and food waste goes to produce green gas. We recently hired a full-time waste operative who can train our customers' staff and cleaning teams in managing waste well. We also worked closely with our waste services provider to identify areas where we could improve waste management. In January 2017 our work at New Street Square was recognised at the City of London Clean City Awards Scheme.
Innovation in waste management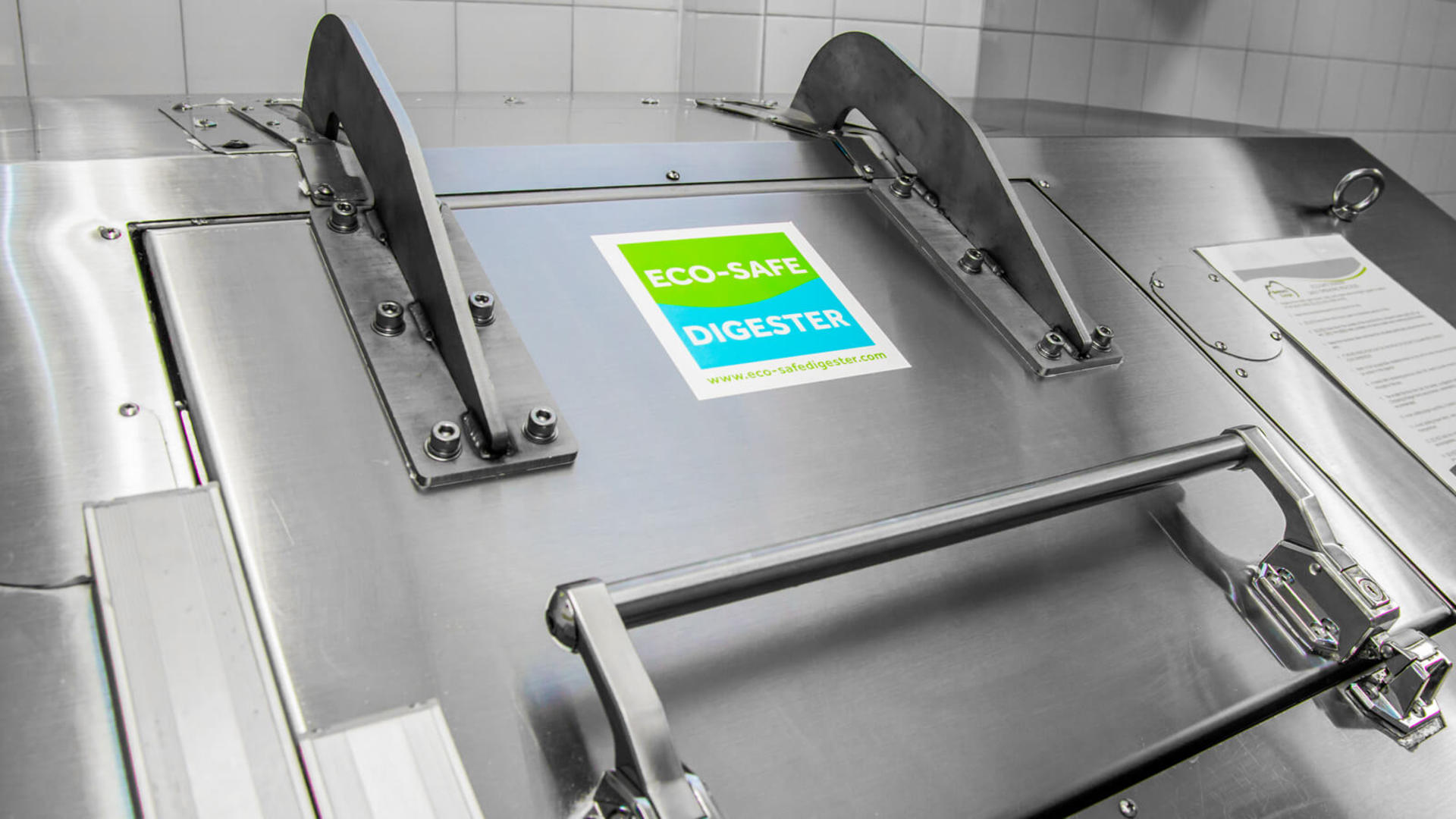 We are constantly looking for innovative ways to manage our waste to help reduce our operational impact on the environment.
Three of our retail sites – including our newest development, Westgate Oxford, – use eco food digesters, which use the process of aerobic digestion to break down up to one tonne of food waste a day into wastewater. This process not only ensures no food waste is taken to landfill, it contributes to a reduction in CO2 emissions by reducing the amount of waste vehicles traveling to our centres.