Our commitment: Send zero waste to landfill with at least 75% recycled across all our operational and construction activities by 2020
Progress: We divert 100% of waste from landfill and recycle 74.9%
When businesses manage waste poorly, they waste money and there's a huge impact on our planet. It all stems from discarding resources that could be reused or recycled, then spending extra on waste collection. Our focus is on creating a circular economy: an economy where, instead of throwing things away, we re-use and recycle them.
What we've achieved
In 2017/18, across our London business, we sent more than 77% of our used materials for recycling and continued to divert 100% of waste from landfill. We achieved this by working closely with our lead waste services provider to help customers better separate different types of waste on site. We supported occupiers by offering to audit their activities, training their cleaning teams, using multiple languages on our signage and installing more colour-coded bins.
In Retail, we sent 79.7% of used materials for recycling within our shopping centre portfolio and recycled 55.4% of waste from our leisure centre & Retail Park portfolio (managed by Savills). With both portfolios we are now diverting 100% of waste from landfill putting us ahead of our 2020 target. By partnering with responsible waste service providers, we diverted 32,368 tonnes of waste from landfill – avoiding £2.7 million in landfill tax.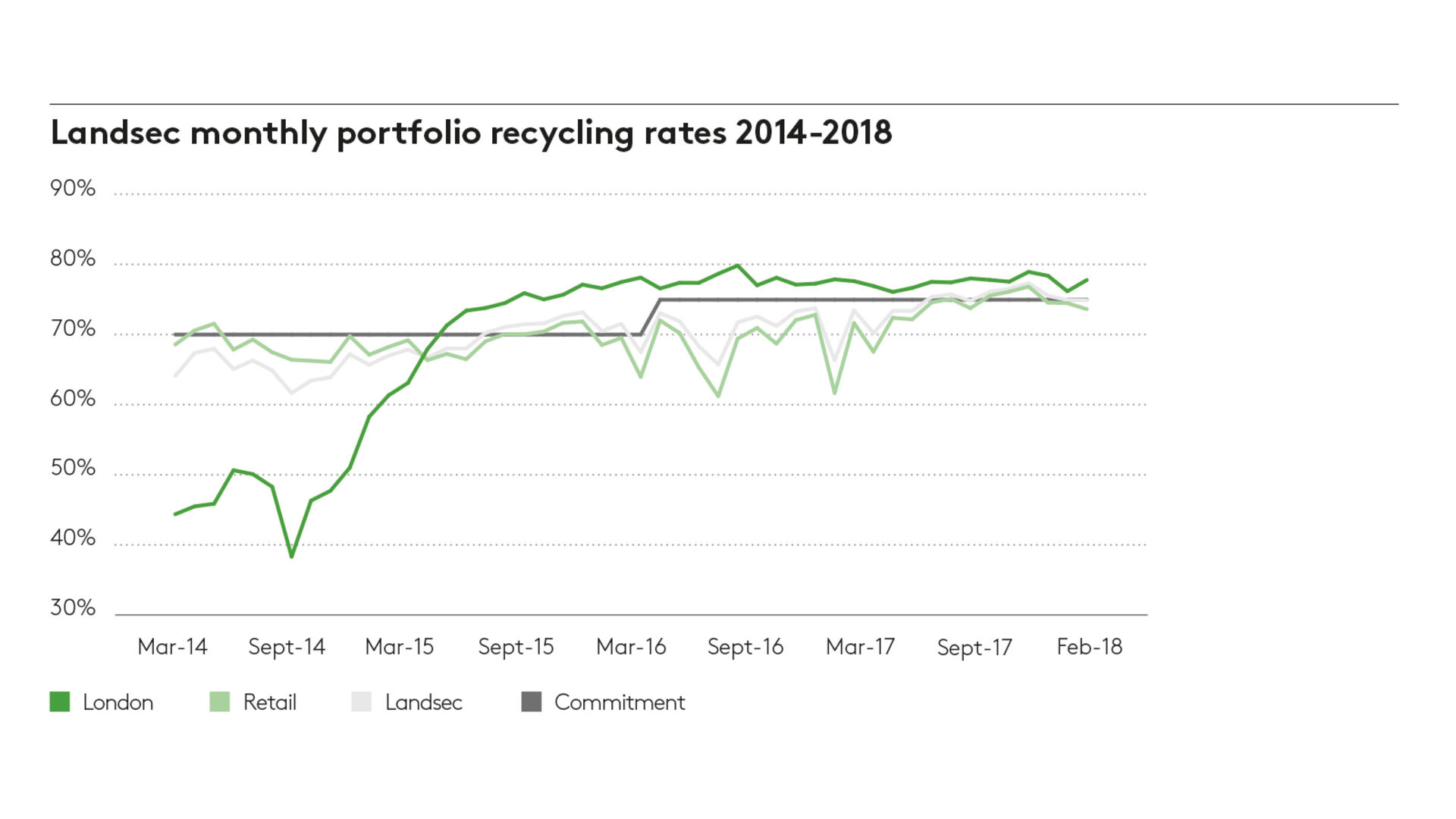 Collaborating with customers
In the UK, 7.7 billion plastic bottles of water are purchased each year.
In 2018 we launched our 'Refill Me' campaign to help tackle the issue of single use plastics. The campaign allows guests at our centres to request a free refill of water, in their own bottles, from brand partners without an obligation to make a purchase. Not only does this encourage people to refill reusable bottles, but also provides an opportunity for our brand partners to engage with our guests on sustainability and demonstrate that they are a responsible company.
Brand partners who sign up display a refill me sticker in their shopfront with animated digital signage and digital logos available for centres to advertise the campaign to guests.
Over 100 brand partners are now signed up across 12 of our shopping centres.
Customers involved include: Pret A Manger, Itsu, Krispy Kreme, Costa, Pho, Nando's, Hotel Chocolat and Godiva.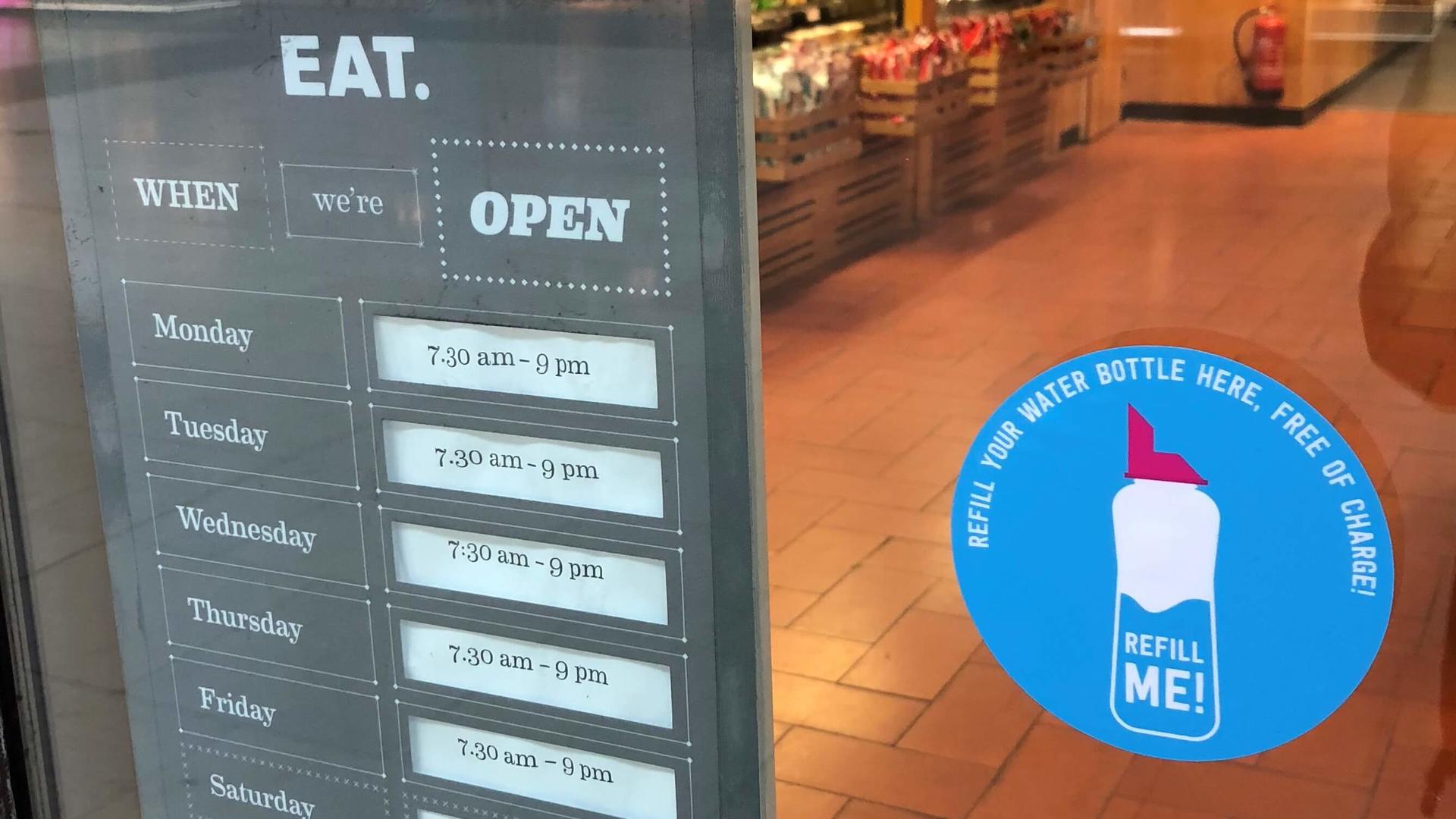 Innovation in waste management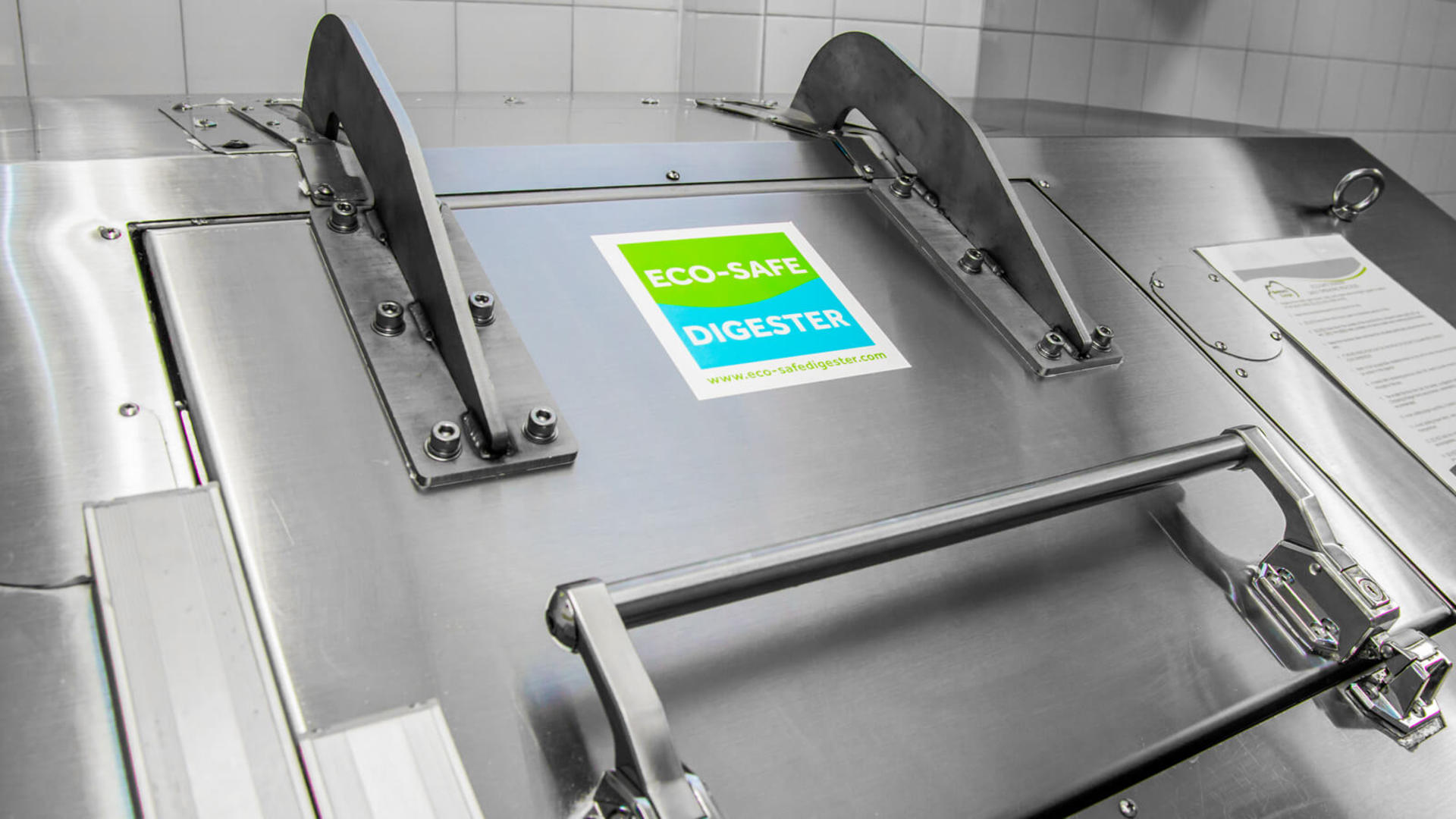 We're constantly looking for innovative ways to manage our waste to help reduce our operational impact on the environment.
Three of our retail sites – including our newest development, Westgate Oxford, – use eco food digesters, which use the process of aerobic digestion to break down up to one tonne of food waste a day into wastewater. This process not only ensures no food waste is taken to landfill, it contributes to a reduction in CO2 emissions by reducing the amount of waste vehicles traveling to our centres.