We have set twelve long term sustainability commitments covering each of our priority areas of creating jobs and opportunities, efficient use of natural resources and sustainable design and innovation. We regularly review progress against each of these commitments and publicly report this each year.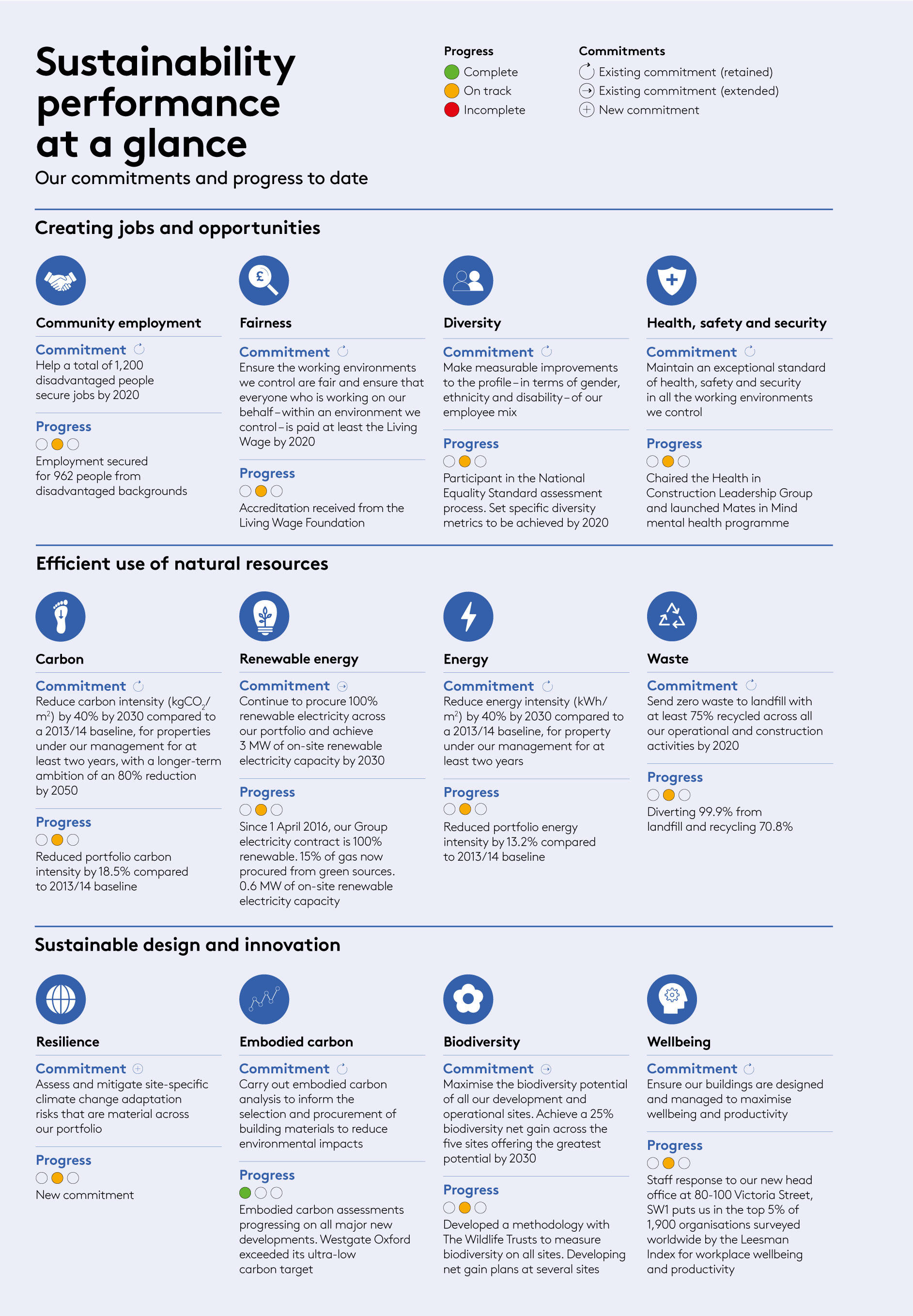 Assessing our impact
We have a significant impact on local communities and the wider UK economy. To better understand this impact, we now measure the socio-economic and environmental contribution of our new developments. For instance, a recent report on our New Ludgate property in London showed that the development created 269 new jobs throughout the construction, with a further 503 people kept in work because of the project. Visit our reports page to find the reports themselves.