Our commitment: Assess and mitigate physical and financial climate change adaptation risks that are material across our portfolio.
Progress: We researched the possible effects of climate change on our portfolio from 2017 to 2100, using best and worst-case temperature change scenarios. We are using the findings of the study to improve our acquisition, design, operation and divestment strategy across our business.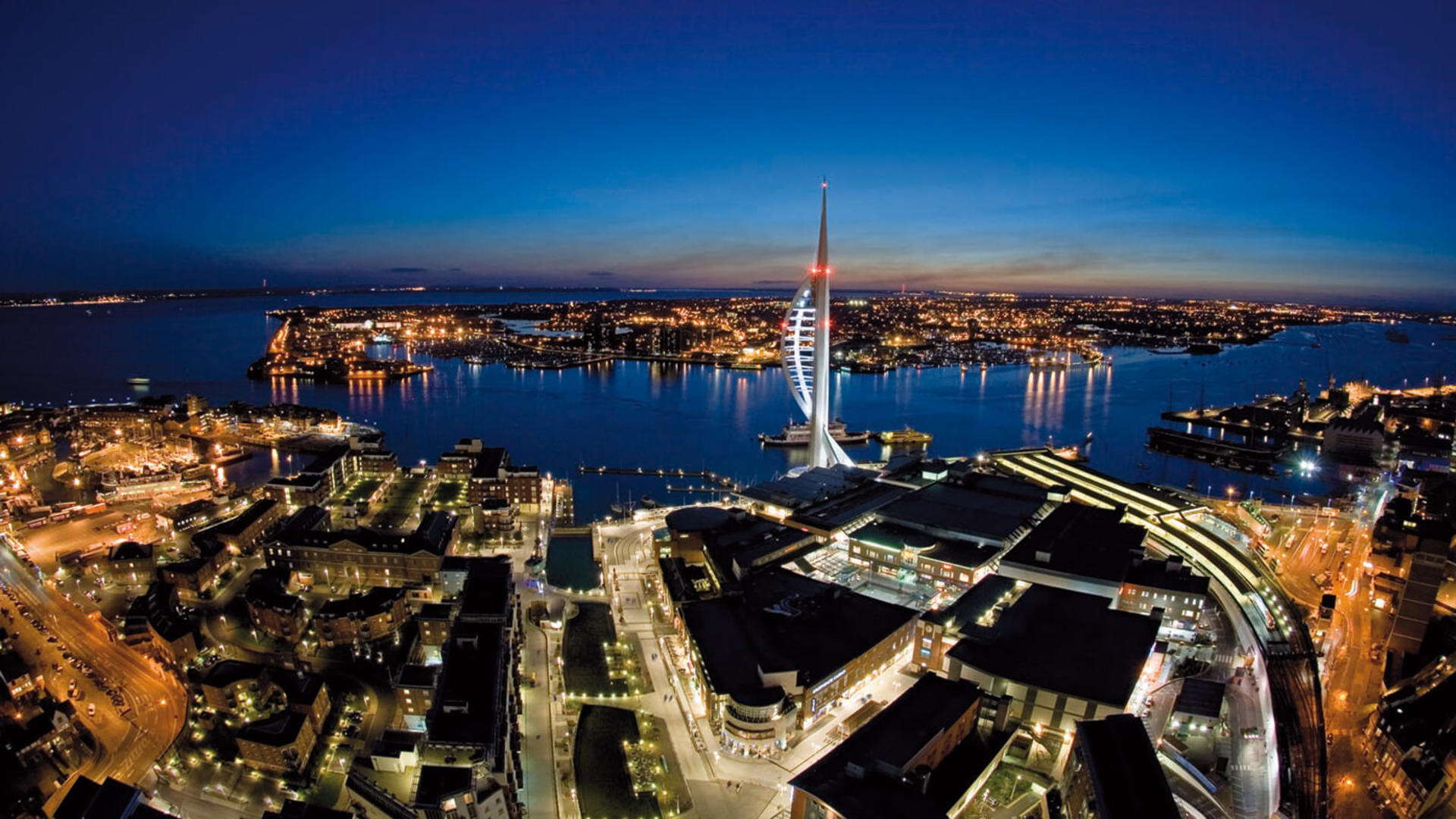 Our research
Rising average annual temperatures could lead to higher cooling costs for our business and our customers. More erratic temperature changes could lead to strain or failure of our mechanical heating and cooling systems. Storms could lead to higher maintenance costs. And flooding, both inland and coastal, could lead to direct damage to our properties. All of these hazards can affect our customers' business continuity.
To assess these risks we have worked with Willis Towers Watson, conducting research using stochastic modelling to help determine the likelihood of potential weather patterns and natural hazards. The modelling looked at how future weather patterns are likely to impact our assets over two time horizons: up to 2030 and beyond 2030.
The likelihood of future weather events was modelled based on the four Representative Concentration Pathways (RCPs) which are used by the Intergovernmental Panel on Climate Change (IPCC) to illustrate future concentrations of greenhouse gases in the atmosphere. We focused on a best-case scenario, where global average temperature increases by two degrees, and a worst-case scenario, with a temperature increase of four degrees.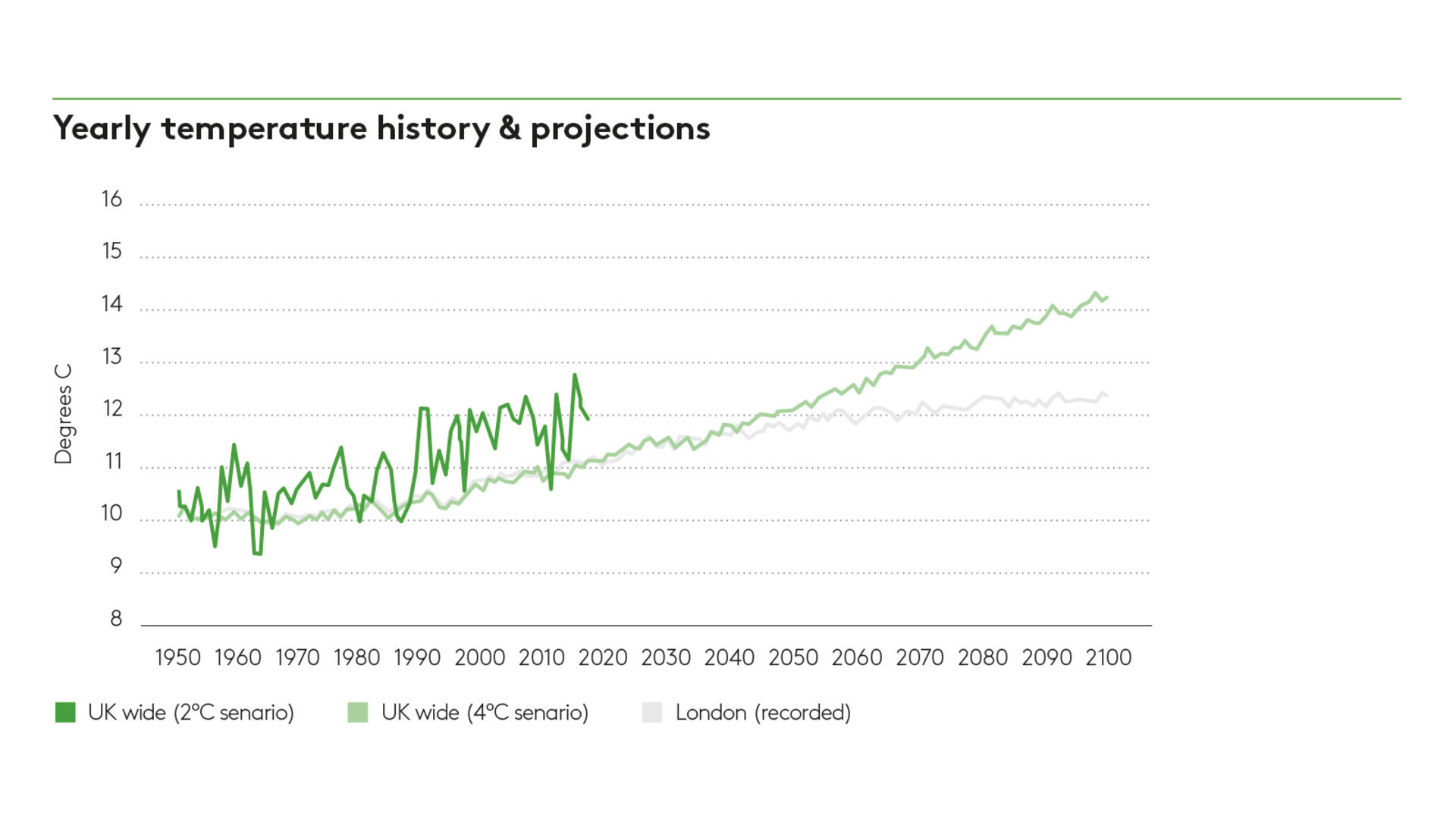 Our research shows projected average temperature change in both two and four degree warming scenarios. In the four degree warming scenario, average temperature rises to over 14 degrees. This will mean warmer winters but very hot summers.
In the period up to 2030, our analysis showed risks of natural hazards are unlikely to increase in a material way as a direct result of climate change. Natural weather variability will continue, which means storms and flooding could continue to affect our assets. We also found that an increase in average temperature is likely to affect our operational costs of cooling and heating, but not in a financially material way. Our modelling shows the requirements for more cooling, but less heating, will broadly cancel each other out when it comes to costs.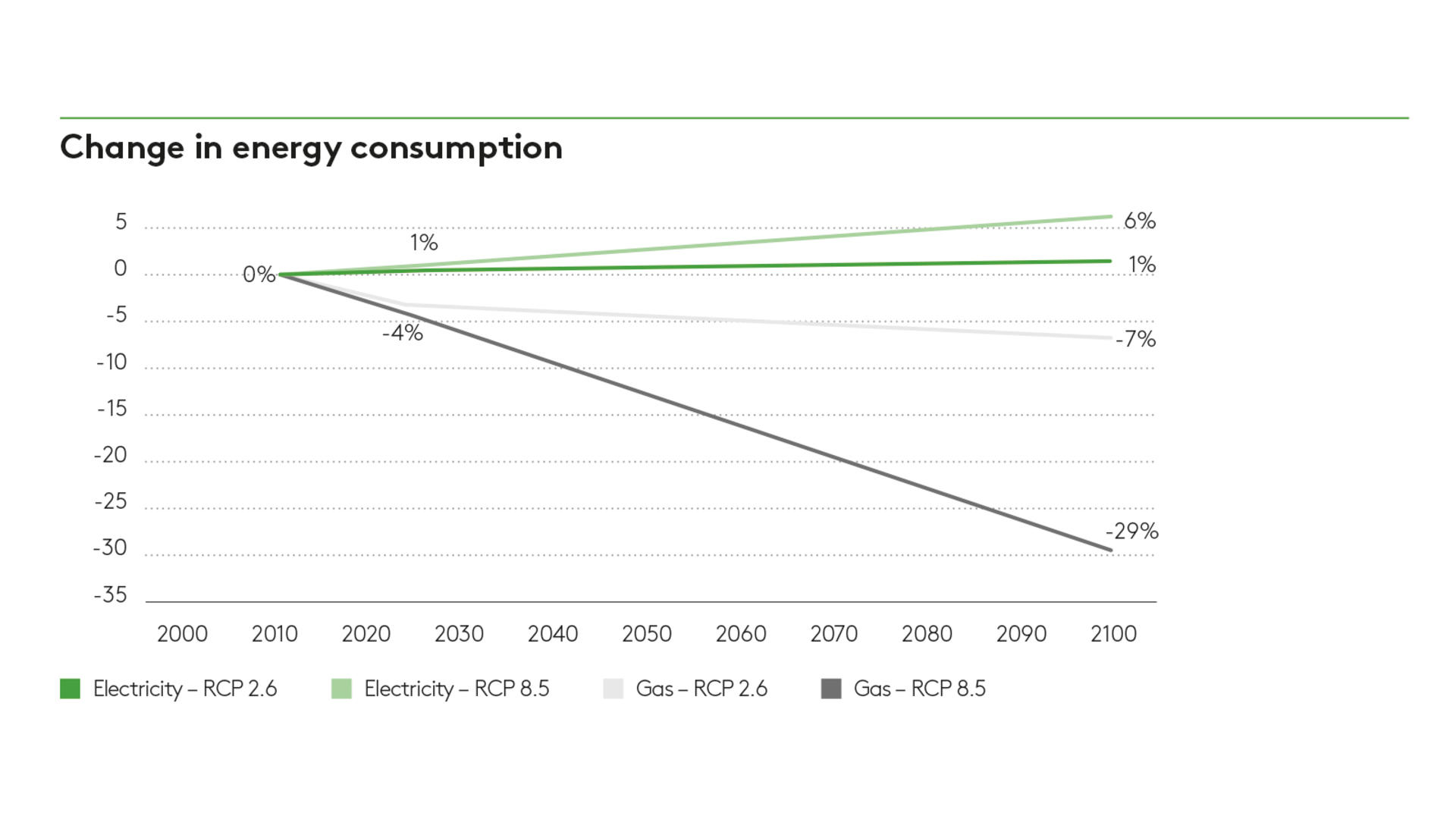 This graph shows the predicted change in energy consumption associated with heating and cooling. In the four degrees of warming scenario, gas consumption drops by 29% and electricity consumption increases by 6%.
The effects beyond 2030 are likely to be different. The risk of inland flood, coastal flood and windstorm will increase. The impact of these hazards will become more relevant towards 2050, resulting in an increased negative impact on the current Landsec portfolio if our control measures remain the same.
Climate risk to our assets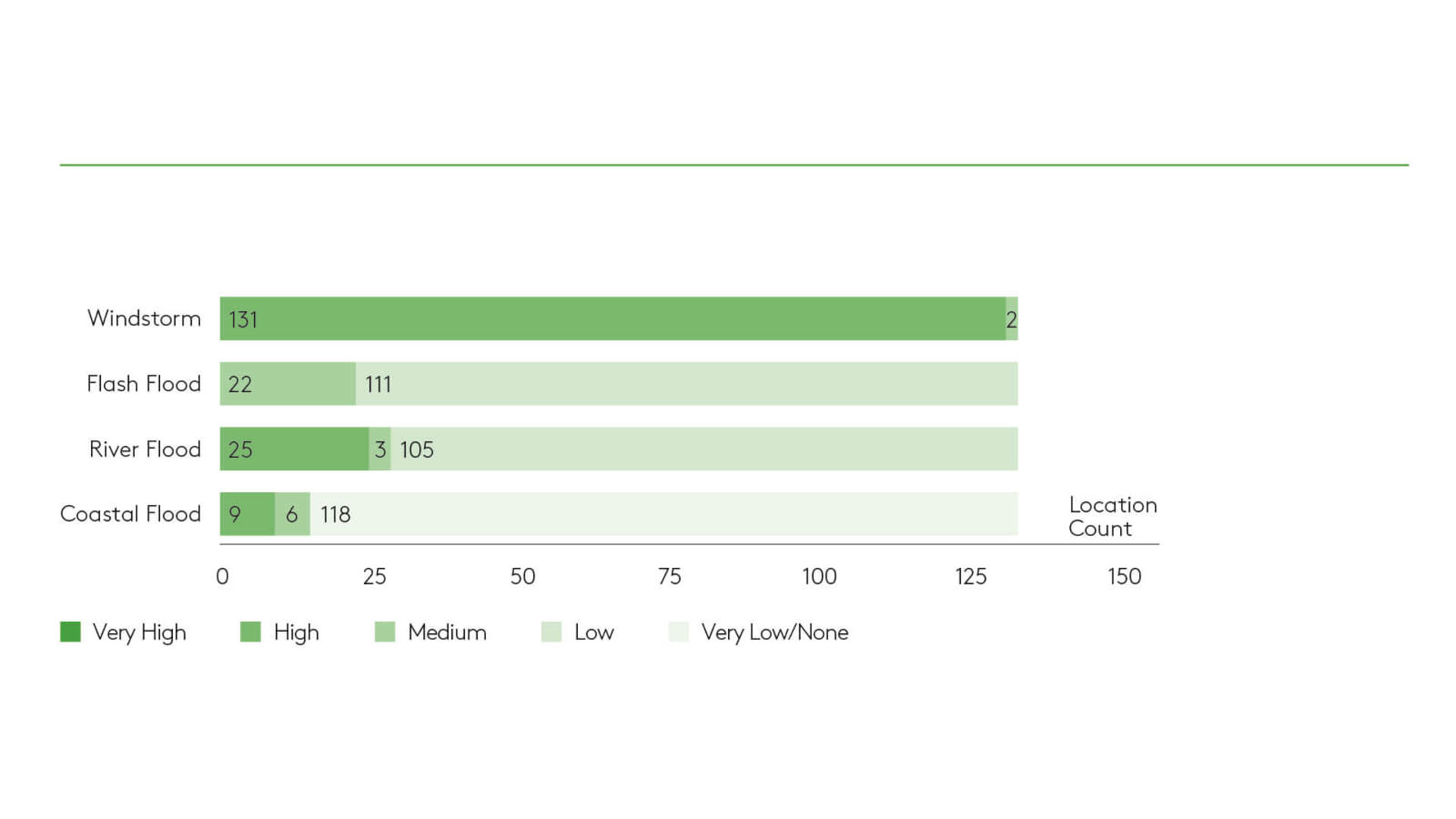 This shows the total number of our assets exposed to physical climate risks. Almost all of the UK is exposed to windstorm, where as a much smaller proportion of our assets is exposed to flooding.
Time to respond
Because the lifetime of our assets can be anything between five and 50 years, we need to take action to address risks now. Through our Responsible Property Investment Policy we're continuing to assess energy efficiency and climate risks when we buy new assets. Beyond 2030, we may need to consider selling assets with high residual risk from natural hazards.
We usually design our developments to last 60 years. Using our Sustainability Brief for developments and engineering specifications, we will continue to create resilient assets capable of withstanding extreme temperature changes. And we'll continue to include warmer temperatures in our design parameters to ensure we don't create unnecessary heating capacity. To manage our buildings effectively, we will continue to invest in controls and efficient energy systems in the period to 2030. And we'll continue to assess our insurance products to ensure we have adequate cover.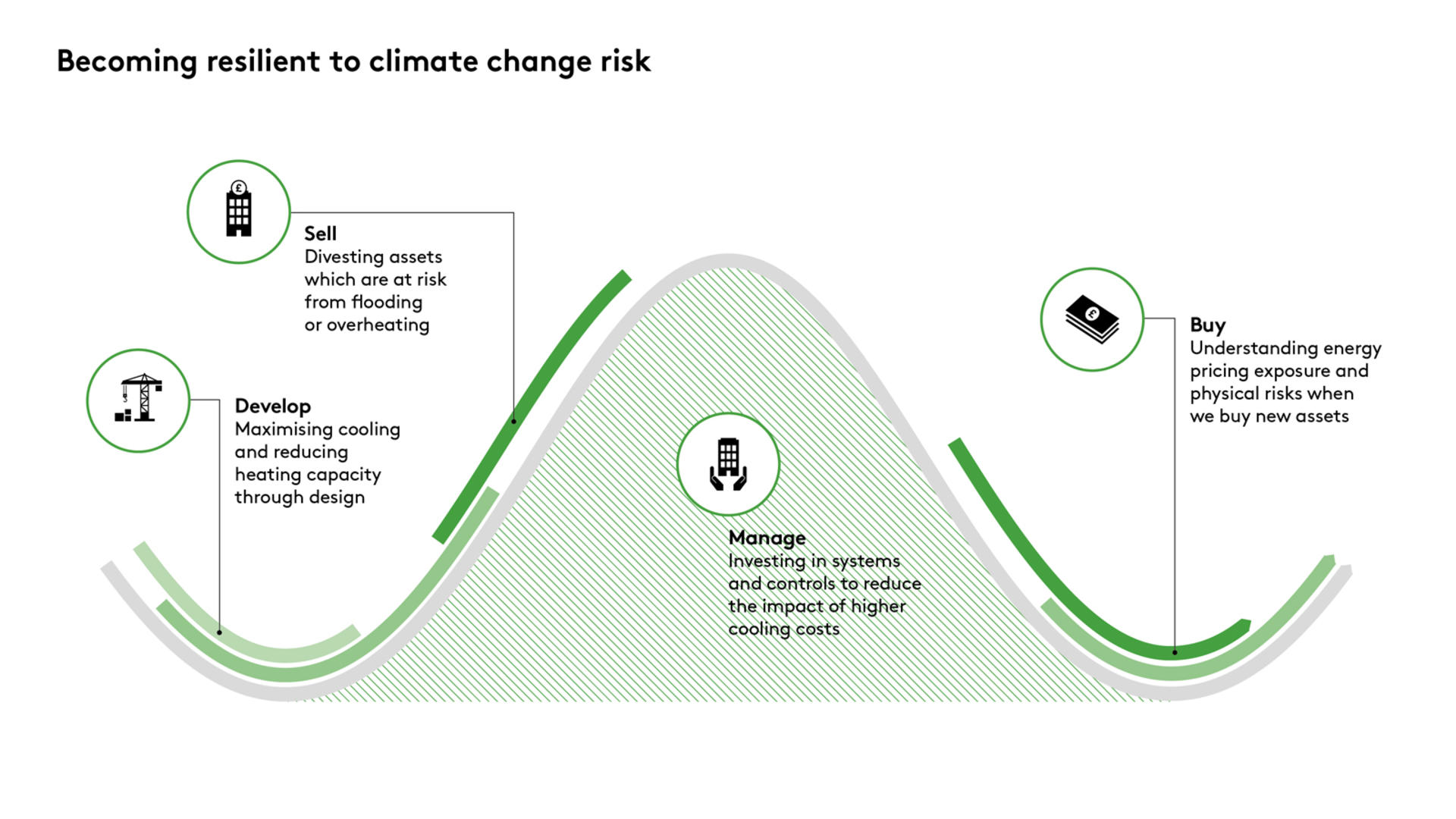 Resilience is becoming a major consideration for businesses with impact on insurance, valuation and rents already starting to show in many countries. Landsec are leading the way by committing to protecting their properties and customers from the impacts of climate change as these risks become more apparent."

Partner, Catastrophe & Climate Risk Management, Willis Towers Watson
Our response to resilience is included in our new sustainability brief for developments, and we're working with partners to address climate risk to our supply chain through our new sustainability charter. Climate risk also plays an important role in our acquisitions, insurance and energy procurement processes.