The construction industry is accelerating into one of the most exciting periods of transition in modern history
For thousands of years, the construction process has almost entirely taken place on-site. From the ancient Egyptians that moved huge stone blocks across deserts to construct the pyramids, to the Romans digging ditches to make way for their carefully mapped-out, straight-lined roads; materials, tools and people have come together in one place to build.
Fast forward to 2019.
Traditional construction methods are still relied upon - building components are sourced from suppliers, they are delivered to a site, and they are cut, lifted, and assembled. This process involves highly-skilled labour and can be adapted to suit any architectural brief.
But the demand for buildings is rising. A growing population means more people need a place to live and to work.
There's pressure on us all to reduce our impact on the environment, and the UK is facing a skills shortage in one of the most important industries.
Modern Methods of Construction are revolutionising the way buildings are designed and built
Pre-manufacturing, also known as off-site manufacturing or pre-fabrication, is helping to address these challenges, and it's the primary driver of what the industry and government are calling Modern Methods of Construction (MMC).
Pre-manufacturing shifts much of the work from the construction site to a controlled factory environment. Where the traditional construction process sources bricks, steel beams, and glass panels, this process delivers to site pre-cast walls, pre-fabricated stair units and factory-assembled-bathrooms.
Once on site, each of these pre-manufactured components are designed to slot together using modular construction methods (picture Lego or Meccano).
What are the benefits of using pre-manufacturing and other Modern Methods of Construction?
1) Build quicker
Just as automation revolutionised the manufacturing industry, pre-manufacturing can transform construction.
Manufacturing building parts off site means the construction process can be broken down into repeatable processes, which can be automated, scaled and optimised. This can save a significant amount of time, meaning buildings can be up and running, and ready for occupation, much quicker.
The efficiency improvements of MMC are clear. So much so, that The Housing, Communities and Local Government Committee have endorsed MMC methods as the solution to the Government's target of building 300,000 homes per year.
2) Produce less waste
Off-site manufacturing significantly reduces wasted materials, as the exact size, shape and type of parts required are pre-determined in the design process and created just-right by manufacturers.
And, the delivery of larger parts requires less packaging and less delivery trips. This makes it a more efficient use of resource and helps reduce the carbon footprint.
What's more, by reducing the time spent on site and cutting down waste, pre-manufacturing can create significant cost savings.
The UK is at the forefront of one of the greatest industrial opportunities of our time: the move to cleaner economic growth."
3) Create new opportunities
As construction methods evolve, so will the skills needed to build in this way. MMC will help diversify talent in the construction industry, with the need for more skills focused on professional and tech-led roles.
Relying more on pre-manufactured components also means more work for manufacturers, helping to boost productivity for this important sector that is vital to the UK's success.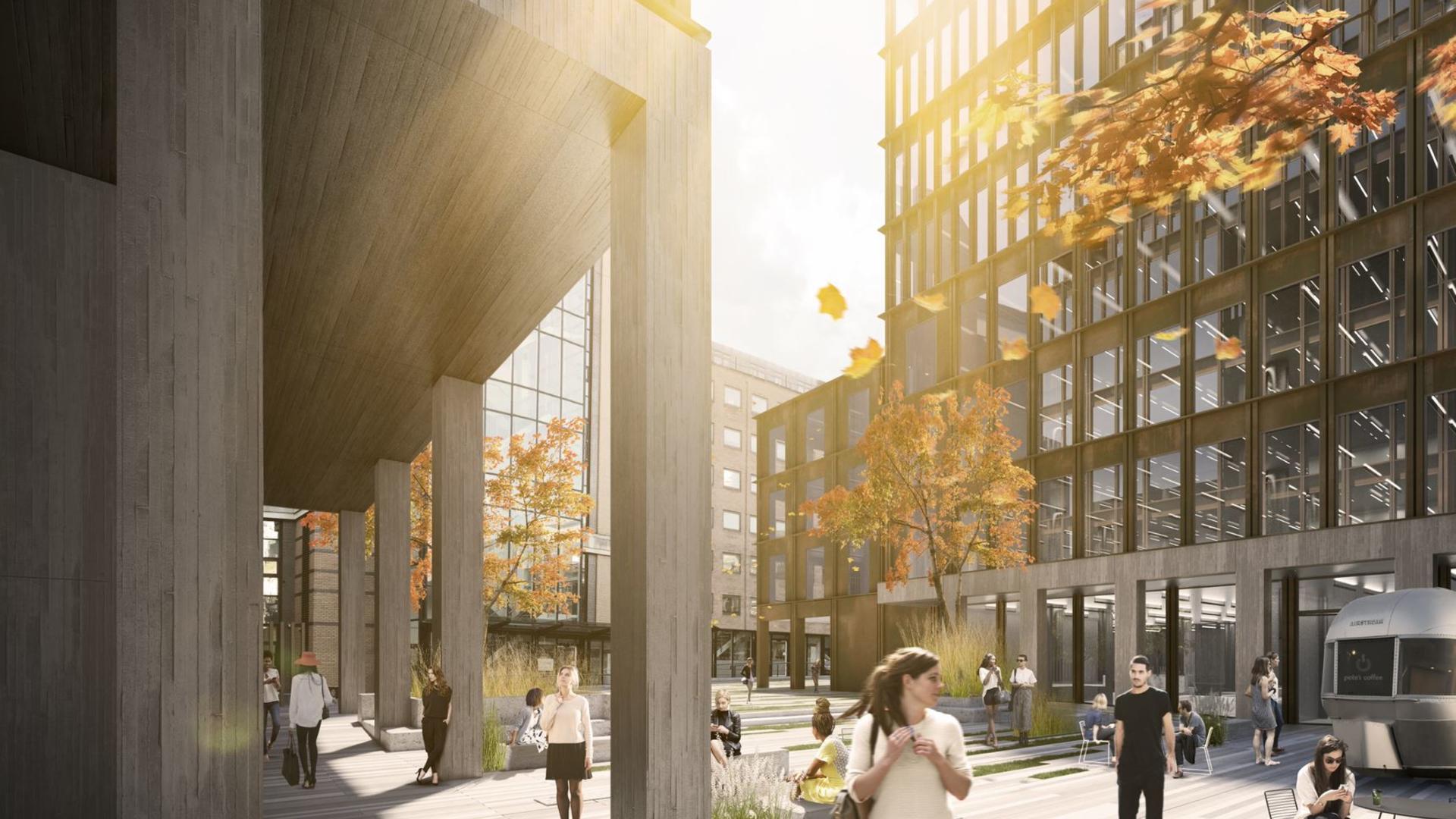 Setting the challenge
Today, it's becoming more common to see elements of pre-manufacturing and modular construction introduced into building projects.
And, at Landsec, we're driving change in the way we build. With developments in the pipeline, we're excited about how we can utilise MMC. We'll continue to work with our construction partners to set the challenge to the industry to innovate so, together, we can achieve our ambitions and build even better for the future.