Sustainability is a priority for our leadership team, and their commitment has galvanised support across our business. Our Chief Executive takes overall responsibility, with the wider Board receiving an annual update.
Our Sustainability Committee
To ensure sustainability is part of everything we do at Landsec, we have rigorous governance in place. Sustainability is overseen by our Sustainability Committee, chaired by our Chief Executive and attended by our Head of ESG and Sustainability and senior representatives from across the business.
The Committee meets quarterly to develop and implement our sustainability strategy and review progress towards targets.
Furthermore, to incentivise and encourage working towards our sustainability commitments, we link a number of sustainability key performance indicators (KPIs) to executive and senior management remuneration. The current KPIs are based on our social value creation, energy efficiency projects and embodied carbon from new developments.
Our Sustainability Team
Our Sustainability Team sits at Group level and supports the entire business with all aspects of sustainability. The team's remit includes social sustainability programmes, environmental management, energy and waste management. The team is led by the Head of ESG and Sustainability.
See our full ESG governance model below: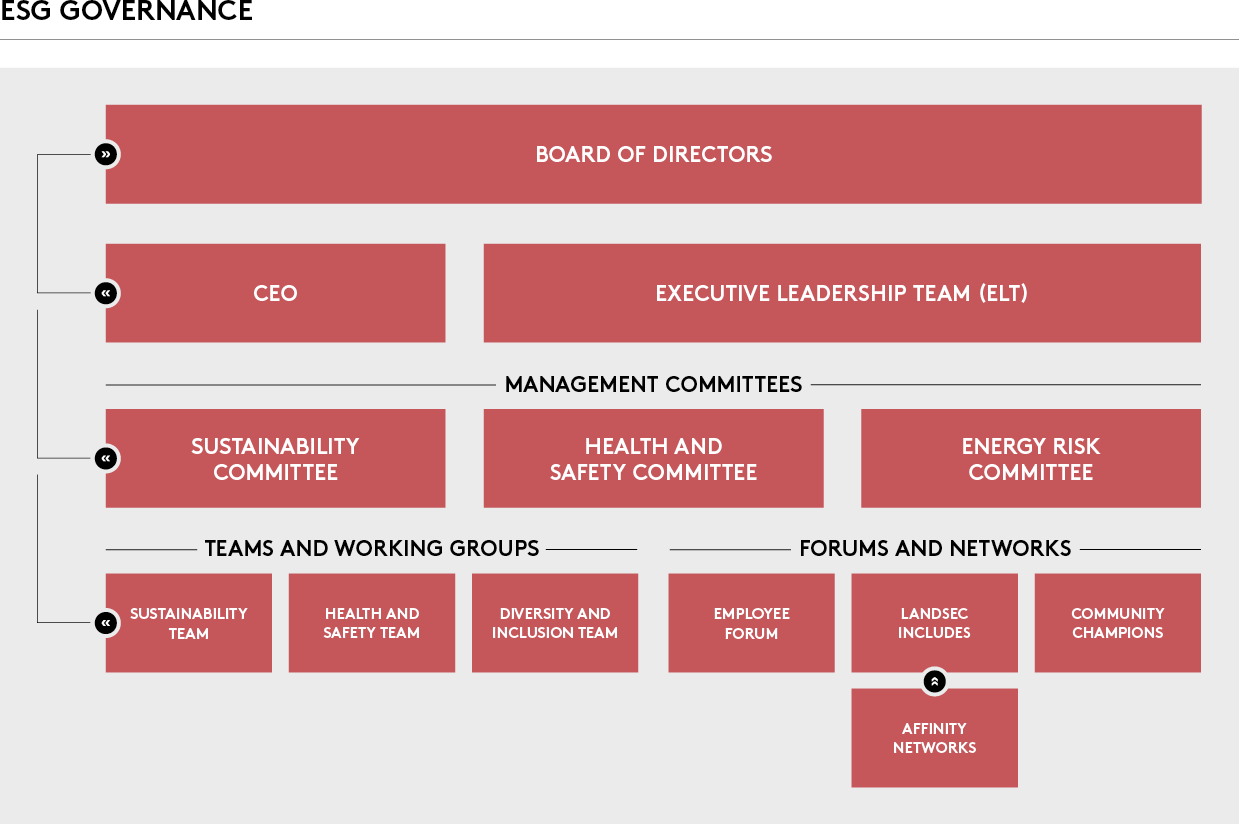 Sustainability Assurance
Our sustainability assurance is conducted by EY, who are also our financial auditors. This is part of our journey to embed sustainability across the business and enhance the integrity, quality and usefulness of the information we provide. This assurance was conducted  in accordance with the International Standard for Assurance Engagements Other Than Audits or Reviews of Historical Financial Information ('ISAE 3000'), and the terms of reference for this engagement as agreed with the Group on 1st March 2021. The EY statement discusses this assurance in more detail.
Read our 2021 Assurance Statement [PDF]