We are committed to embedding inclusive behaviours into our culture and providing inclusive services for our employees, customers and suppliers. Having a diverse workforce at all levels of our company will ensure we make better decisions – for our business and for our stakeholders.
We believe that employing a diverse mix of people makes us a stronger and more sustainable business and one that reflects the diverse society around us.
Helping provide equal opportunities for all

We are committed to embedding inclusive behaviours into our culture and providing inclusive services for our employees, customers and suppliers. Key activities in this area have included: achieving Disability Confident at a number of our assets, achieving Stonewall Bronze Employer Award and introducing a 'transitioning at work' policy. See Diversity and Inclusion on pages 38-39
As part of creating sustainable and inclusive places, we are using our skills, resources and people to provide opportunities to address social inequalities. 
A big part of this is our work to help young people from diverse and under-represented backgrounds into careers in our industry. 
In April 2021, we launched a 12-week virtual mentoring programme for young people aged 16-18 years in Southwark, working with the Diverse Leaders Network, a social enterprise that develops the next generation of leaders from diverse backgrounds. We set the programme up in response to the pandemic's significant impact on young people's aspirations and opportunities.

Our 16 Landsec mentors worked one-to-one with female students from diverse backgrounds to increase their confidence, career awareness, leadership abilities and aspirations. The weekly sessions covered setting goals, influencing, overcoming challenges, growth mindset, respect, finding your voice and getting ready for the world of work, all of which aimed to redefine how the students perceive leadership.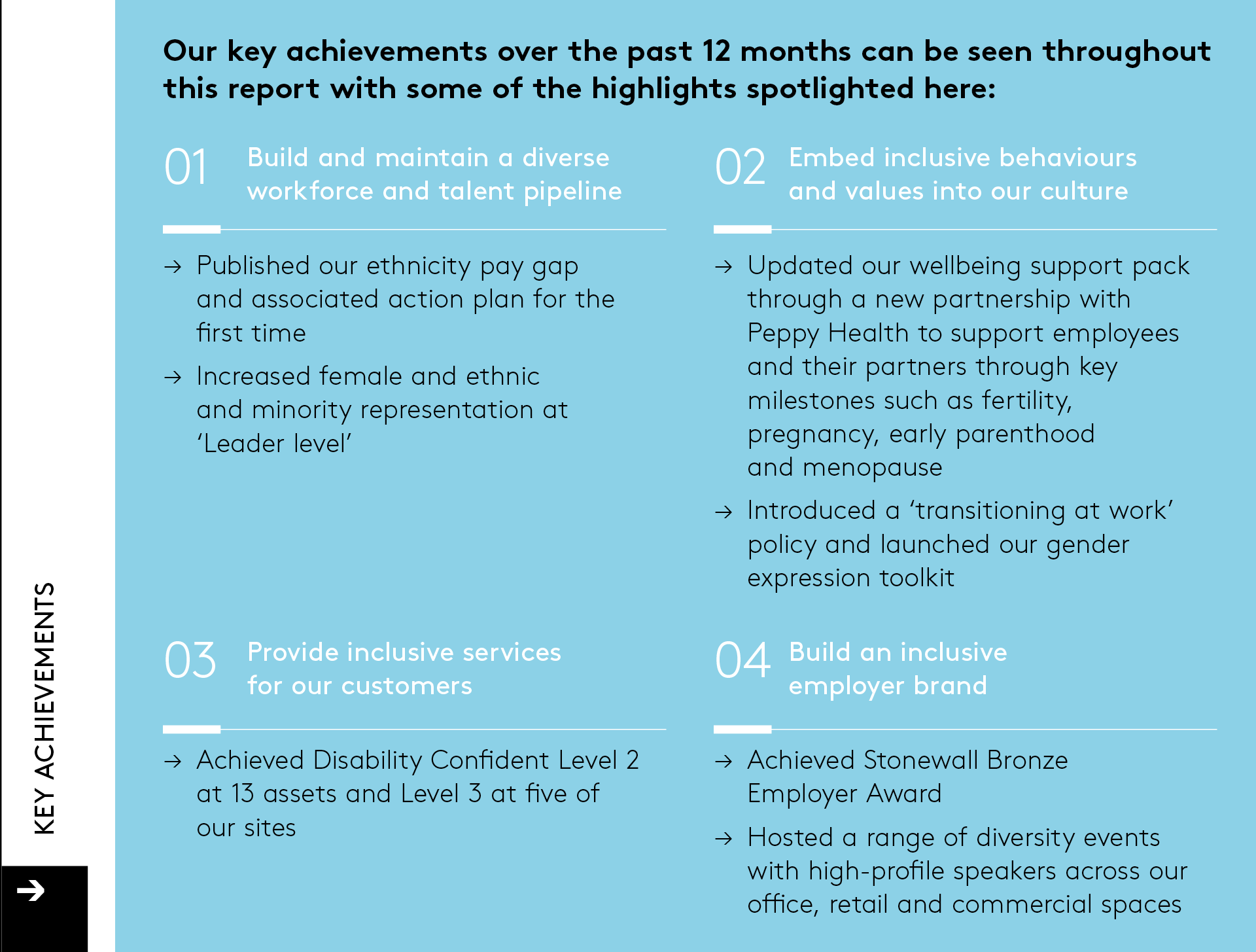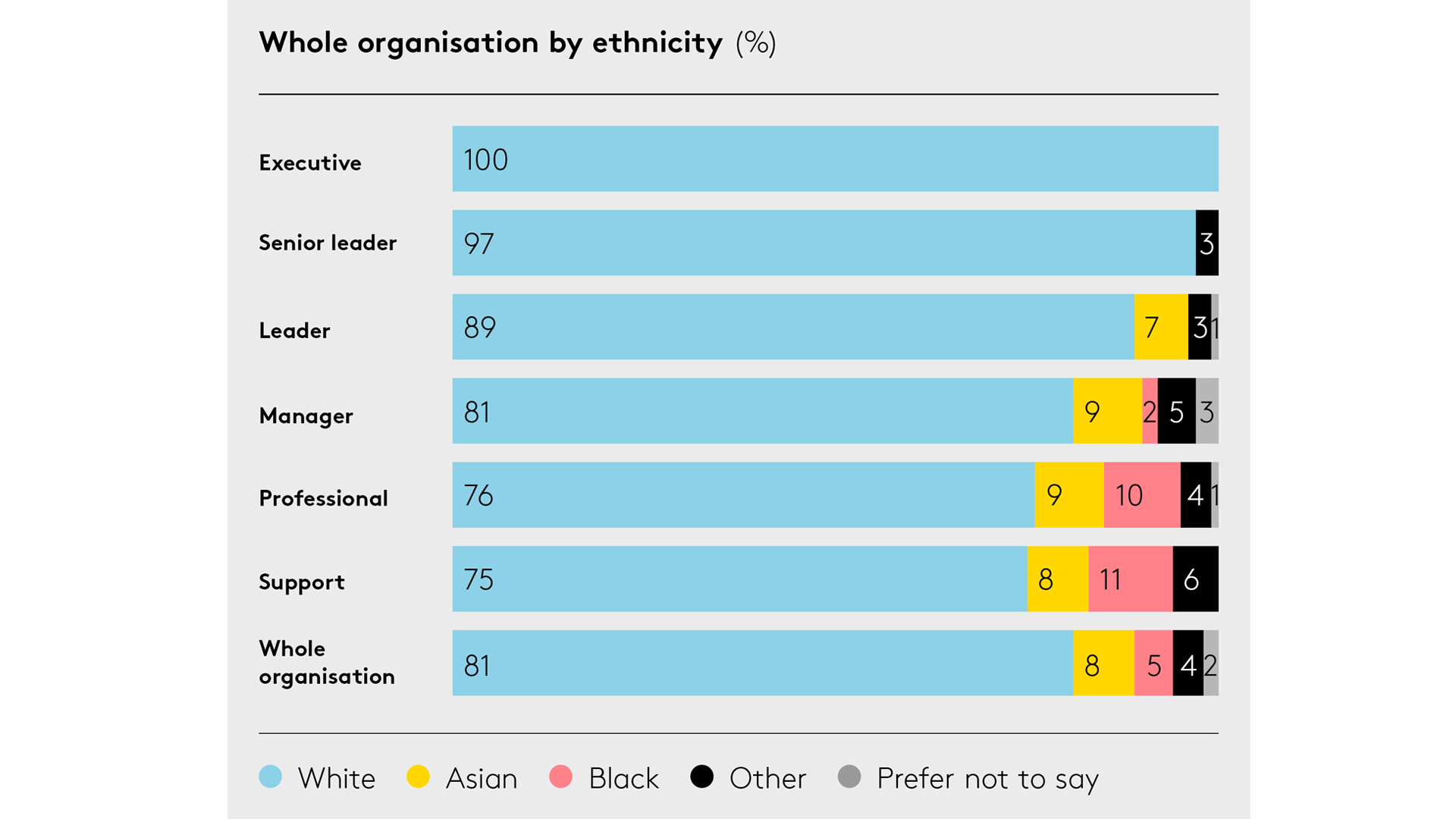 Whole organisation by ethnicity 2022 web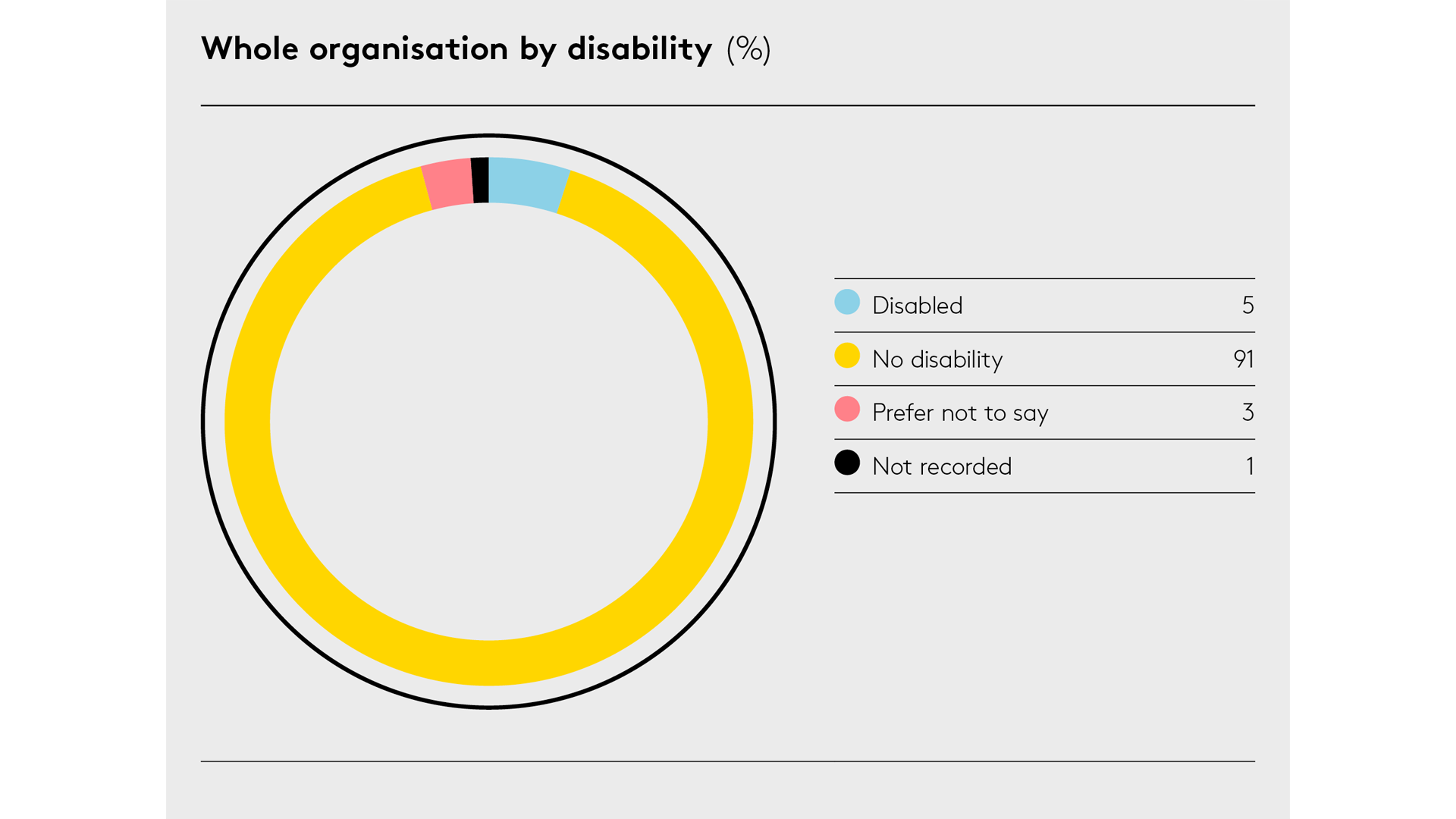 Whole organisation by disability web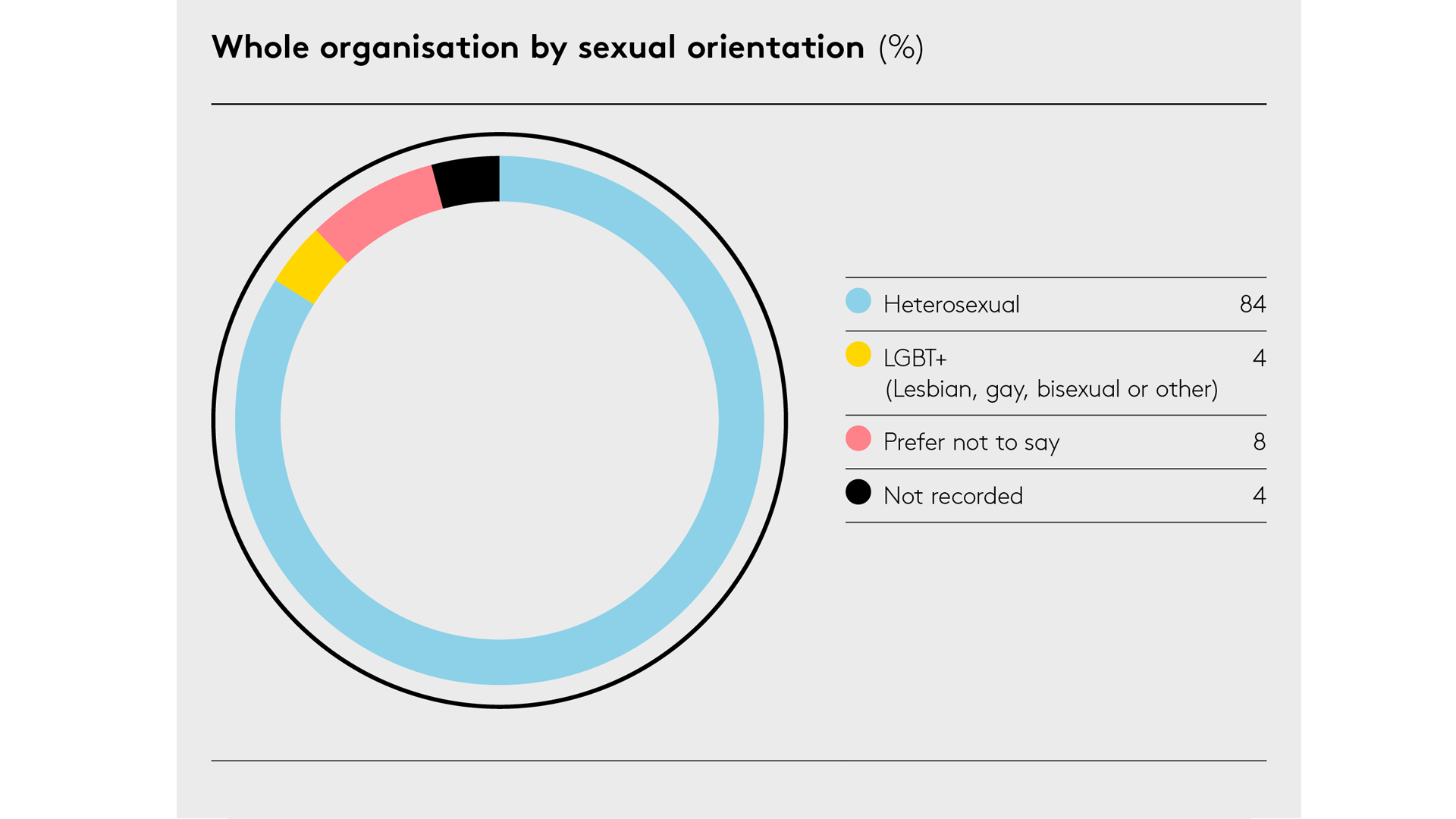 Whole organisation by sexual orientation 2022 web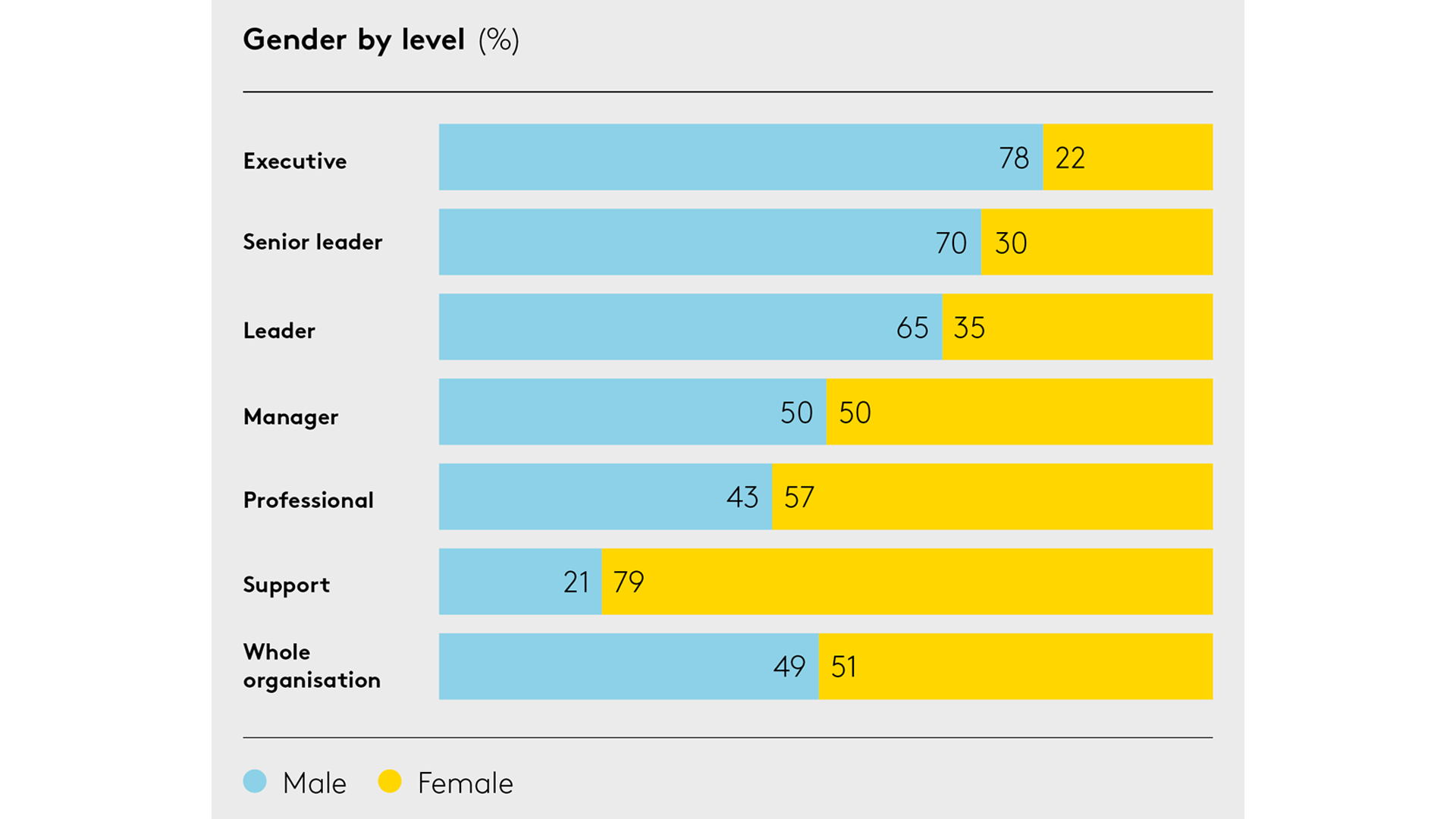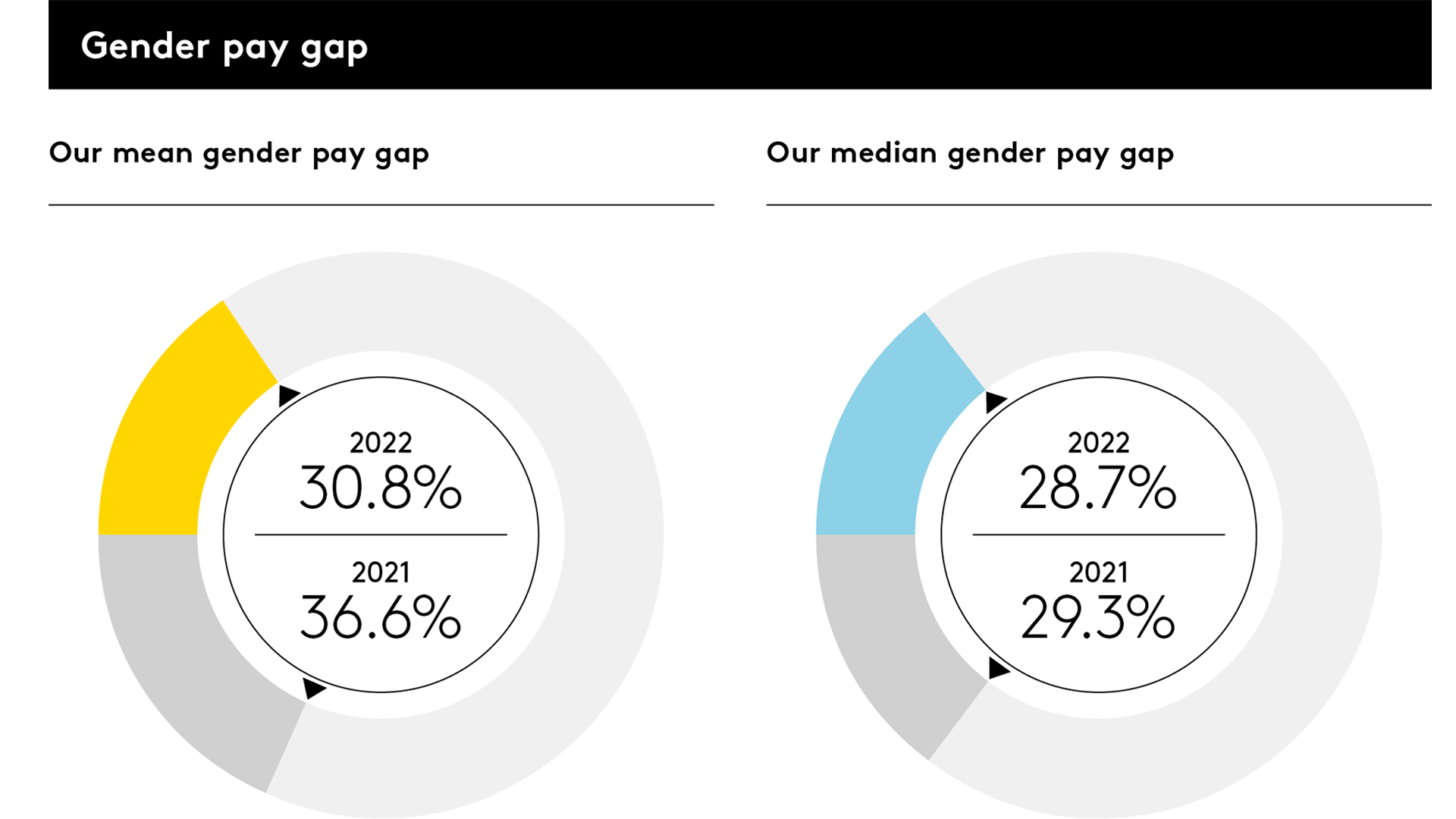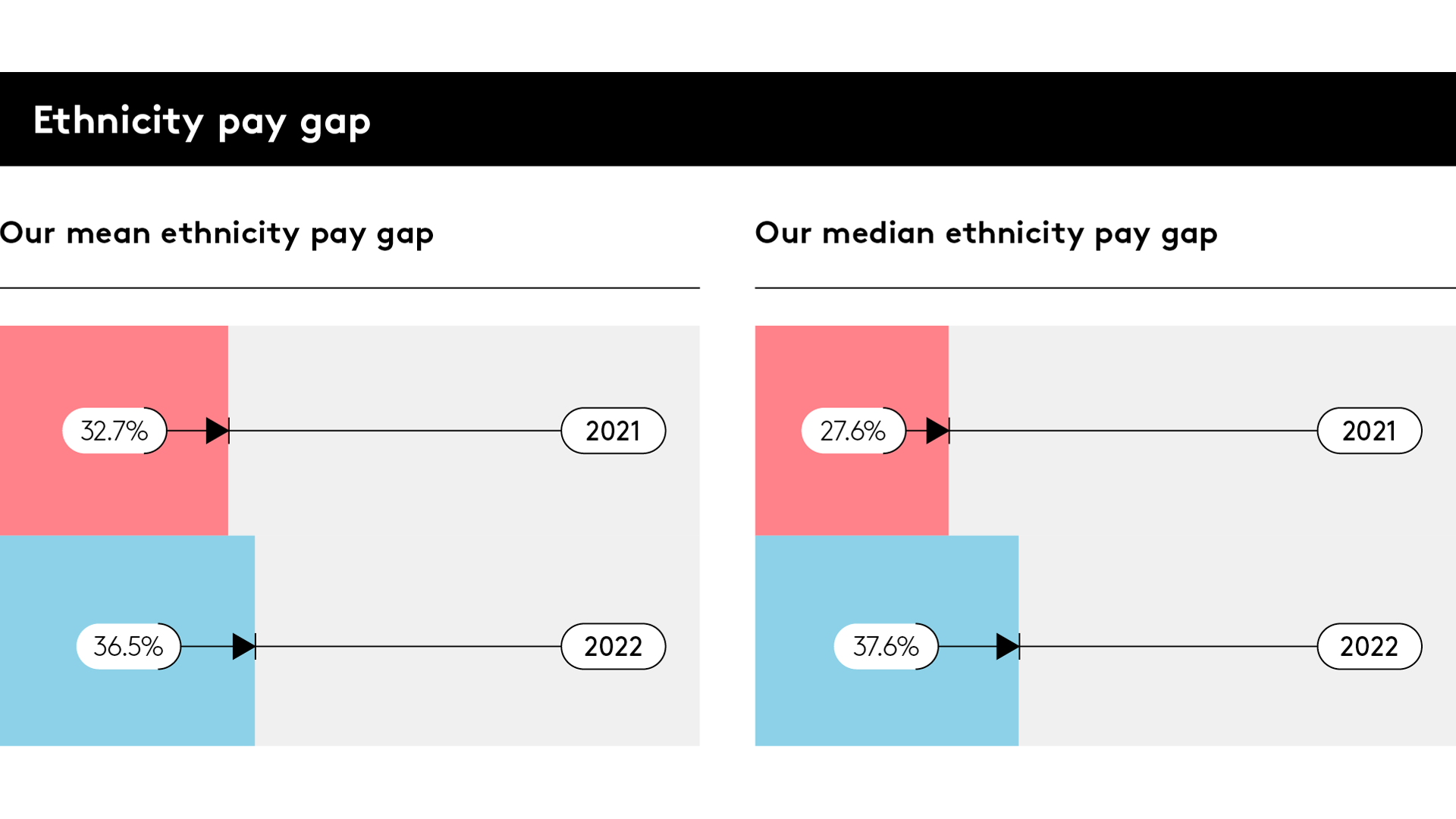 Diversity & Inclusion
Following the launch of our D&I strategy in 2020, we focused our efforts in 2021 on embedding the strategy, incorporating D&I into the way we do things right across the business.
Intersectionality
Over the past year, we have talked about improving the way our different affinity groups work together, and we use the term 'intersectionality' to describe how overlapping identities affect their experiences. Our affinity networks bring our theme of intersectionality to life by collaborating on major network events, such as International Women's Day and Black History Month.
The networks also organise a range of virtual and in-person events to raise awareness and bring people together. Colleagues from our Diaspora, Women's and LGBT+ Networks organised events during Black History Month, both for our customers and colleagues. For the fourth consecutive year, our Hand in Hand Network supported Purple Tuesday to spread awareness for disabled people, and the LGBT+ Allies and Women's Network also teamed up to introduce all-gender toilets at our head office.
Affinity networks
We have four employee-led affinity networks at Landsec. All work together, are fully inclusive, and celebrate our intersectional ties. They are open to all colleagues and have over 200 members.