We aim to be a sustainable business through market cycles by anticipating and responding to the changing needs of our customers, communities, partners and employees – creating and protecting value over the long term. We act early in response to changes and trends in our markets and we aim to lead our industry forward on critical long-term issues, from diversity to community employment, carbon and climate resilience.
London office market - year to March 2018
In our market, economic and political uncertainty continues to weigh on the decision-making of occupiers and developers. Overall, however, the investment market remained strong this year, and continued to be dominated by overseas investors helped by a weaker pound. This generated good demand and record pricing for trophy assets. Healthy levels of leasing activity, boosted by the serviced office sector, slowed the rise of the vacancy rate and led to a smaller decline in headline rents than we expected.
Looking ahead
We expect demand for high quality space to continue, but we must be smart in how we navigate uncertain market conditions and continue to provide the right product in the right locations. Strong take-up meant the fall in headline rents this year was lower than anticipated and we expect this shallow decline to continue. Capital values are likely to be tested and buying opportunities may emerge.
Take-up of central London office space (sq ft)
13.6m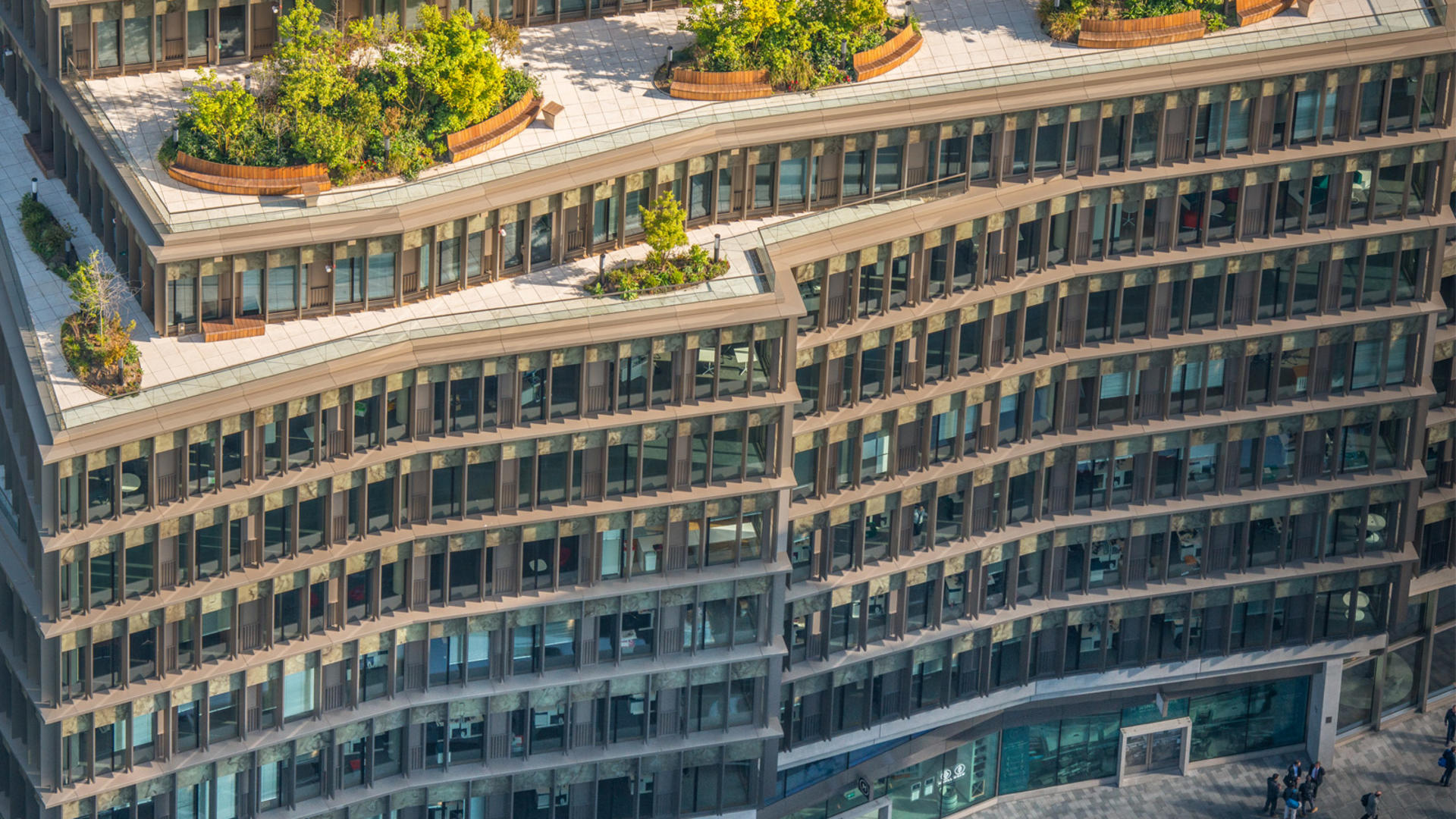 Retail market - year to March 2018
Physical stores remain the dominant retail sales channel, with more than 85% of spend on retail goods in the UK touching a store in some way. The retail property market is polarised between destination centres and convenience-led assets, with space caught in the middle facing growing pressure. Shopping destinations can achieve higher dwell time and average spend per visit by providing a great visitor experience based on a strong mix of retail, food and leisure.
Looking ahead
The outlook for retail and retail property is challenging, with the sector facing both structural and cyclical pressures. We're not immune from the challenges but, given the polarisation in our market between experience and convenience, our portfolio is well matched to the trends we see ahead. Over the next 12 months, we'll continue to be very active managers – refreshing the mix at our centres and helping brands to enhance the experiences they provide and the value they create.
Physical retail store sales
-2.2 %
All retail sales (incl. online)
-0.1 %