Bluewater opened in 1999 and, with our help, continues to be one of the best retail and leisure destinations in Europe.
When it launched, Bluewater's design blazed a trail for retail spaces and it is still in a class of its own today. The complex is split into three parts, each with its own theme and atmosphere, offering distinct retail and leisure experiences.
It remains relevant today because we continue to invest in it for the people who visit, the community it serves and the wider environment.
Evolving 
We're always looking to innovate and progress at Bluewater, so in 2017 we added four new cinema screens, three restaurants and two new leisure attractions in the Plaza.
We've also worked with our retailers that have required more space at Bluewater and we have been successful in upsizing brands such as Apple, White Company and JD Sports, reinforcing the Bluewater shopping experience. 
There's a total focus on delivering an outstanding retail and leisure experience for our guests.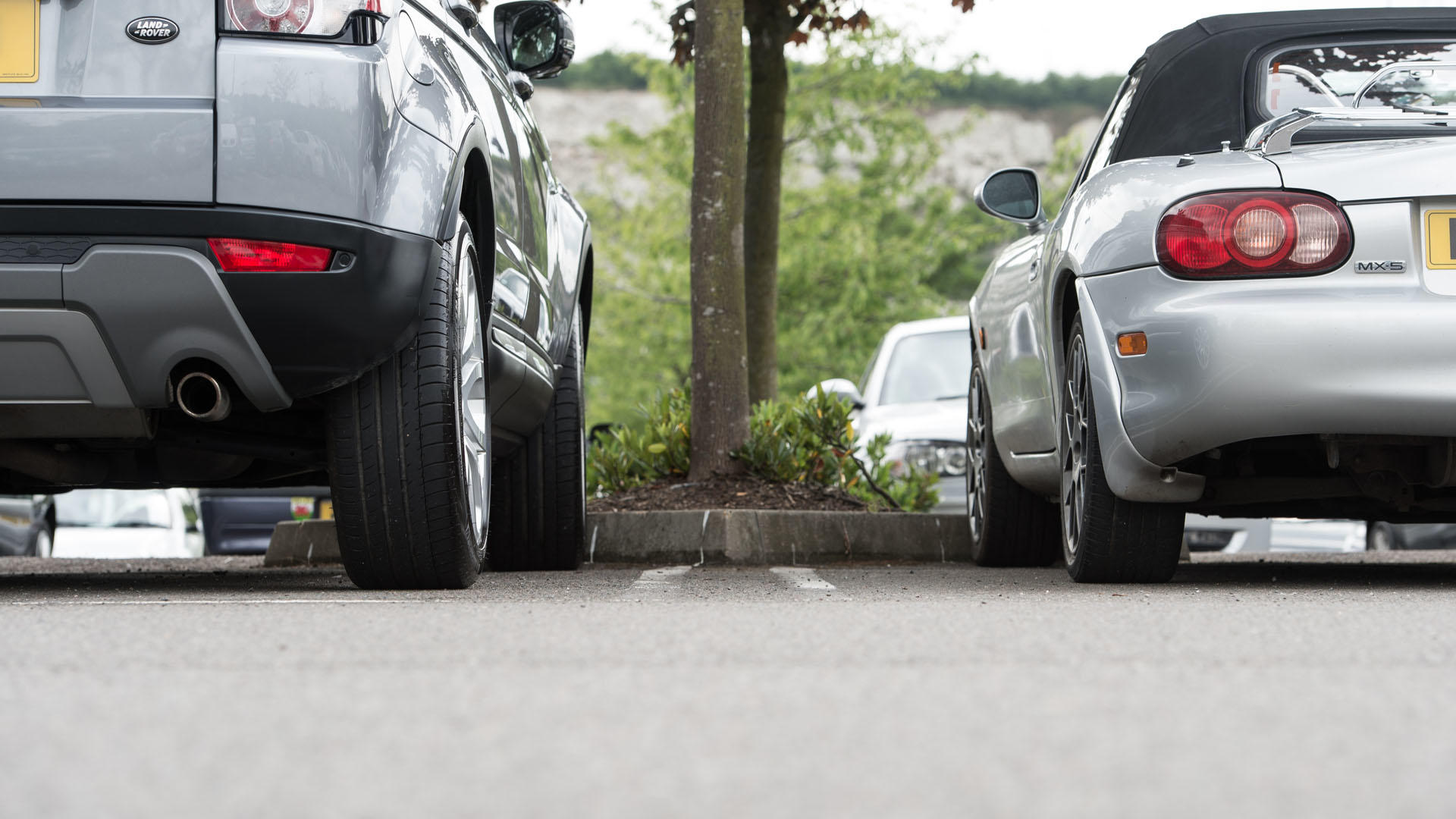 The Bluewater Experience
There are 13,000 free car parking spaces that are 25% wider than a standard size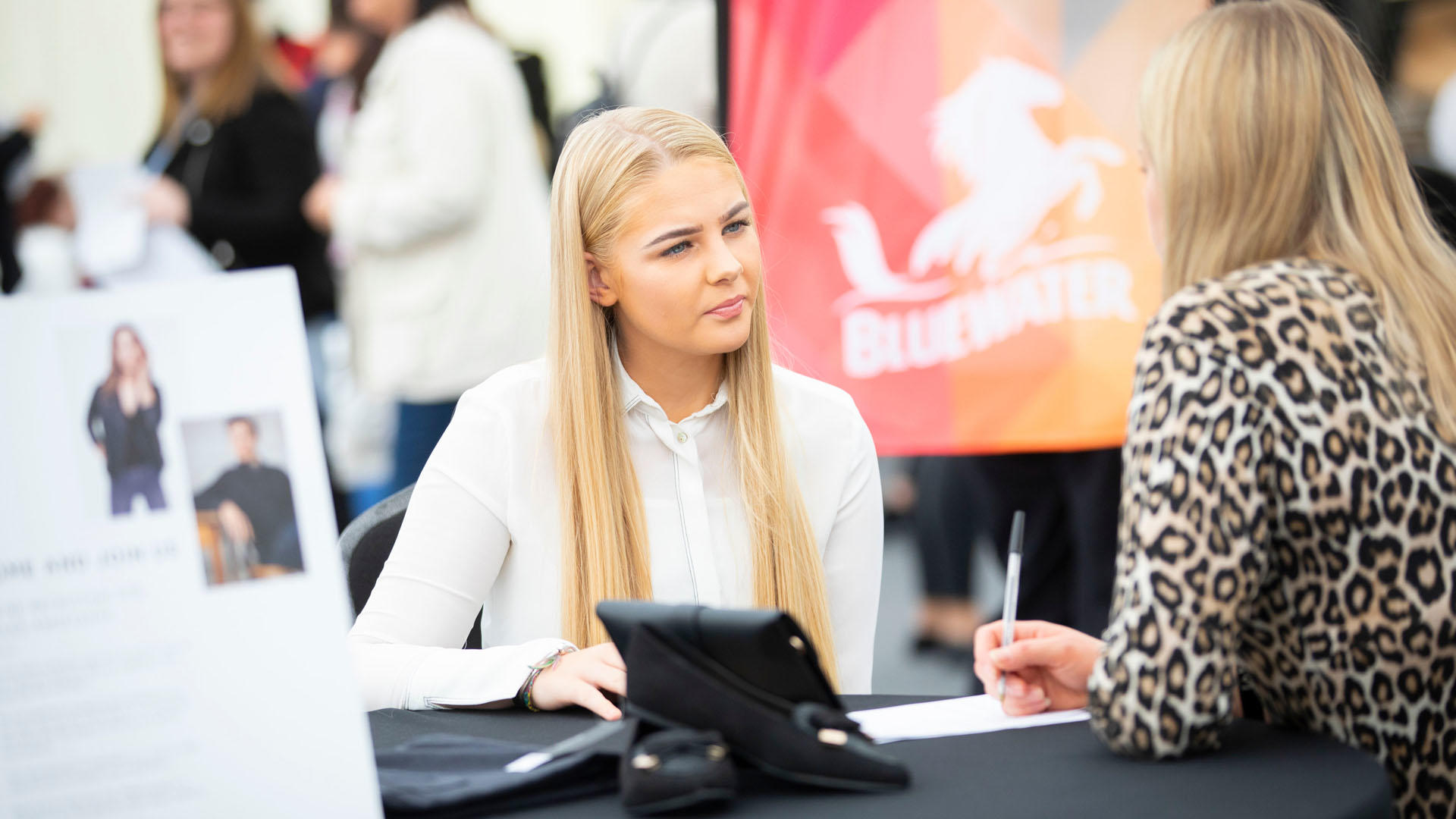 The Bluewater Experience
Jobs fair, Bluewater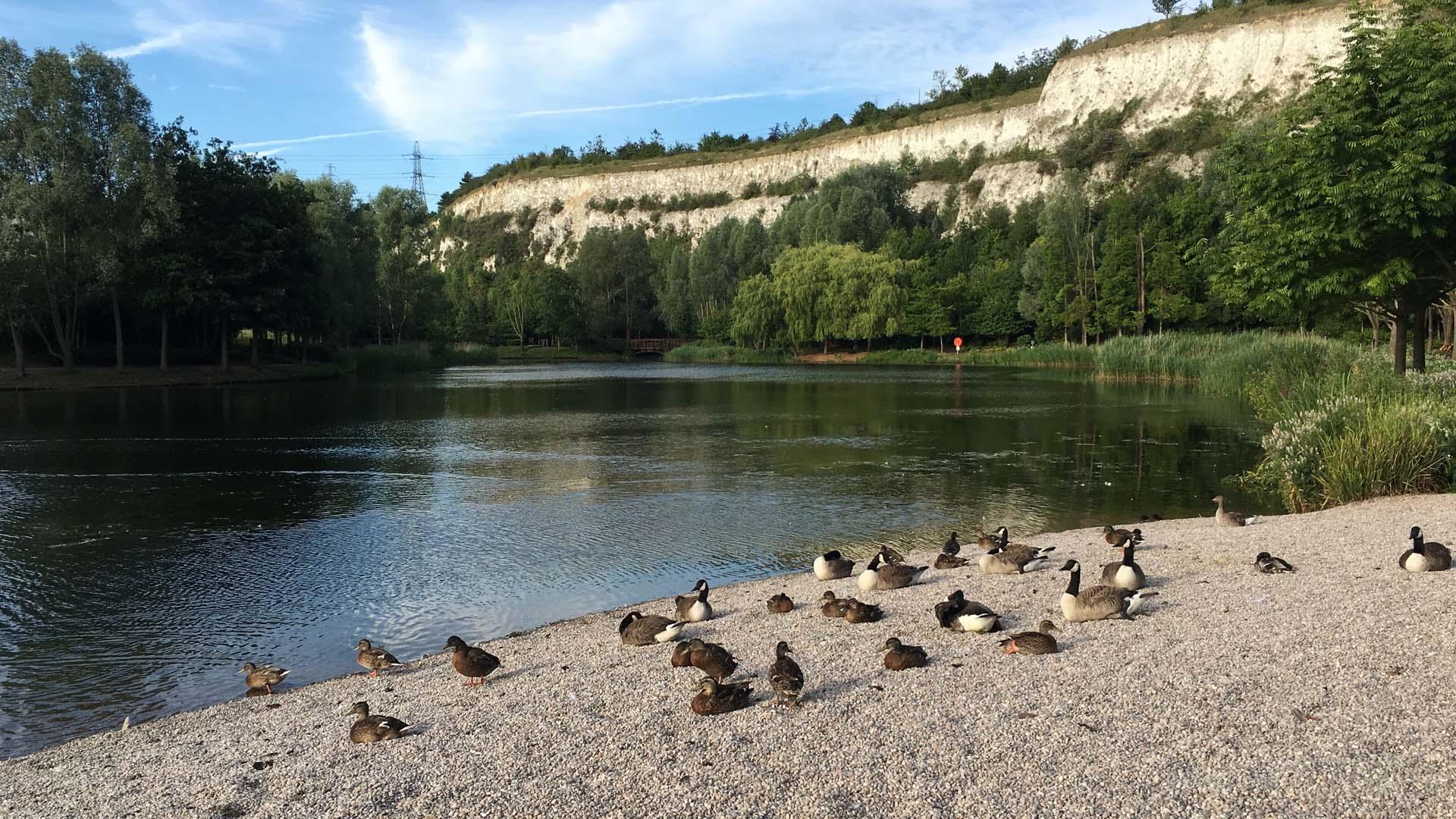 The Bluewater Experience
Beach, Bluewater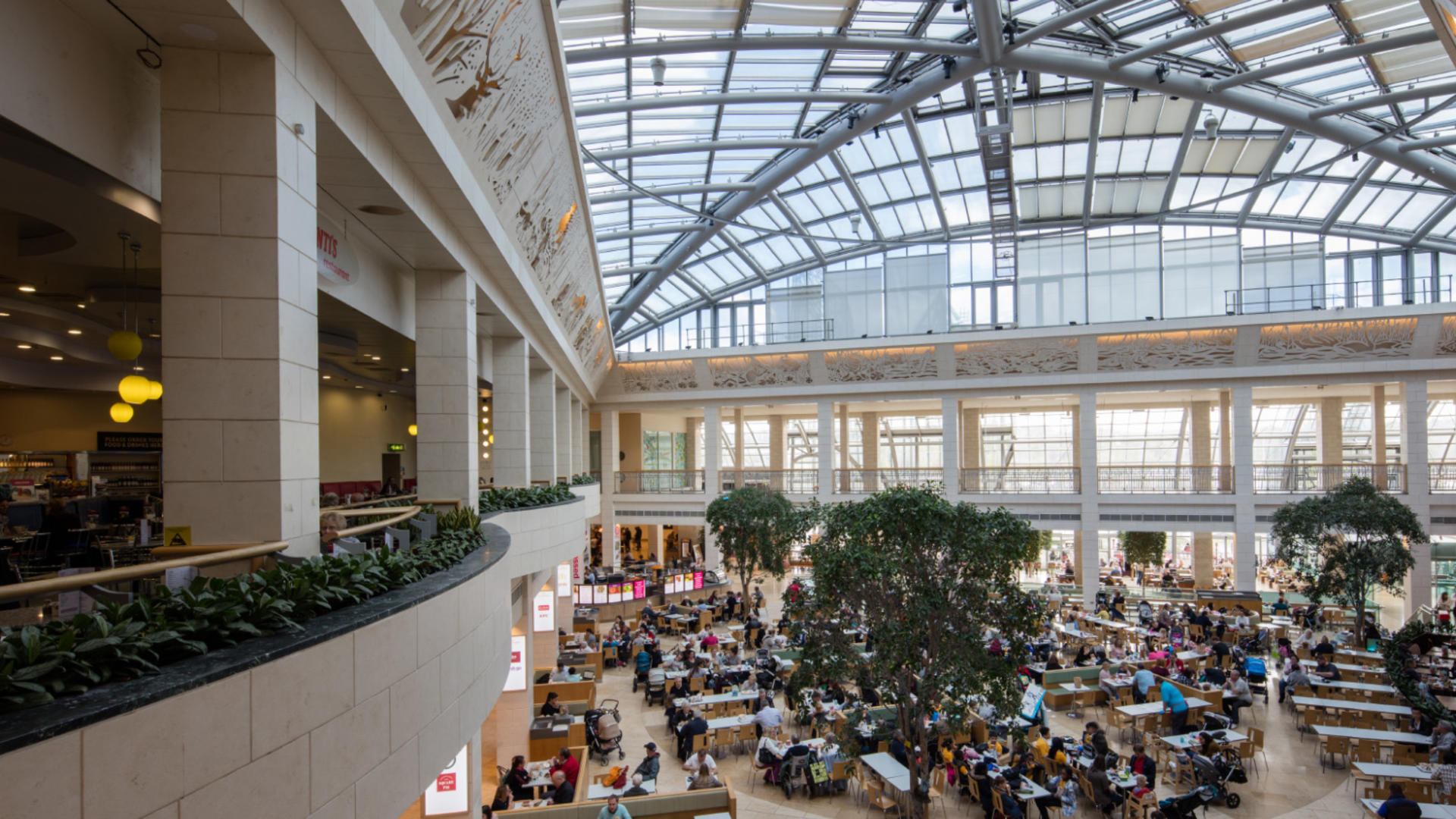 The Bluewater Experience
The Winter Garden, Bluewater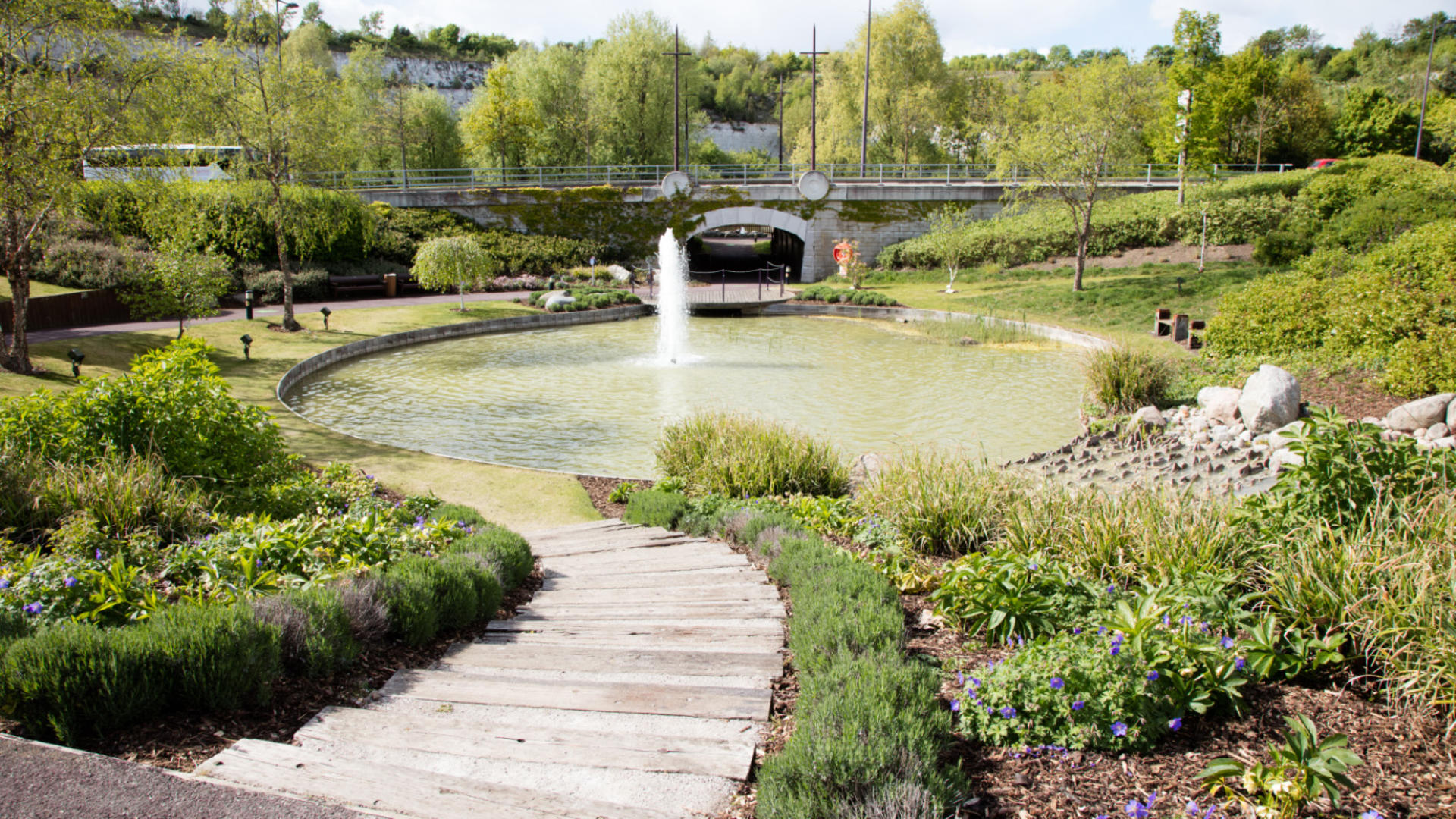 The Bluewater Experience
One of Bluewater's seven lakes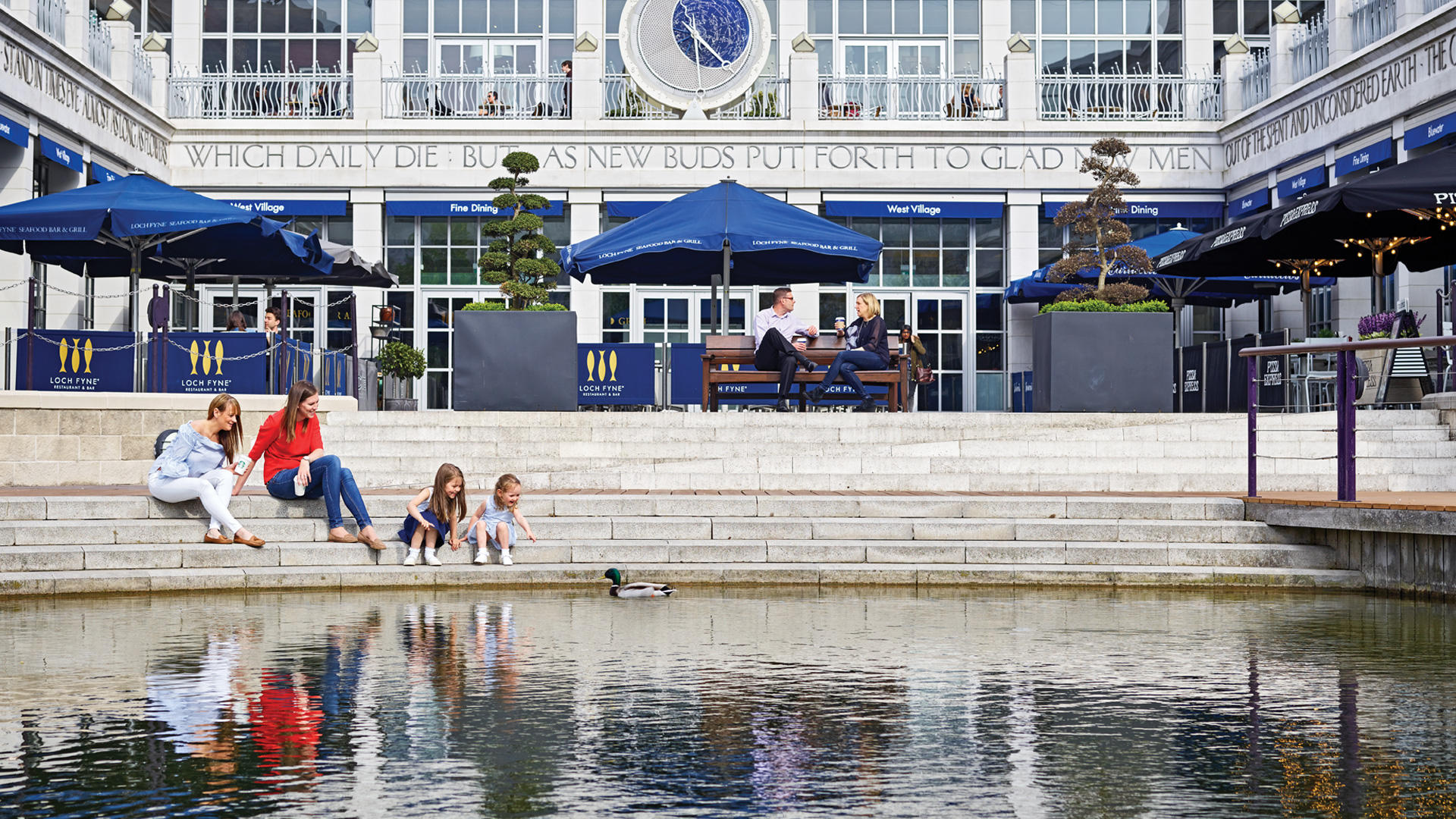 The Bluewater Experience
Enjoy outdoor spaces
Turning visitors into guests
It's not only the shops themselves that our guests like so much – it's the whole experience Bluewater offers.

Our staff are trained as hosts and our visitors are treated as our guests – whether they are families, friends or fashionistas. This means we listen to them and we make sure it translates into action.

For example, the inspiration for the restyle of our baby-changing facility came directly from our visitors. We've had several thousand mums and dads tell us, in person and on social media, how much they appreciate the decor and extra features like dimmed overhead lights that don't shine brightly in babies' eyes.

It's no wonder that 95% of visitors have a positive experience, and the average visitor returns 27 times a year – that's once a fortnight, all year round.
 
Imaginative environmentalism
We deliver not just for our guests, but for the environment too. 50 acres of parkland, complete with a nature trail, lakes, meadows, flora, fauna and a whole host of wildlife – over 900 species in fact – surround the site. Our biodiversity management strategy at Bluewater safeguards 17 protected species of plants and animals.
A recent overhaul of the roof ventilation system has significantly reduced the need for air conditioning. The roof vents, which look like Kentish coast houses, now draw in fresh air to ventilate the malls saving £100,000s a year on running costs.
Creating jobs for the community
Many of the people you'll see at Bluewater don't come just for the retail or leisure experiences. Between 7,000 and 10,000 individuals work there, depending on the time of year.

It's important to us that as many local people as possible enjoy rewarding careers at our centre. So we're working with North Kent College and the Department for Work and Pensions to train local people and find them retail work.

One way we do this is through The Bluewater Learning Shop, our on-site recruitment and training centre.

Over the last 20 years, The Learning Shop has found work for 50,000 people, trained more than 22,000 and awarded more than 15,000 qualifications. 40% of those who benefit are from the immediate area, and 85% are from north Kent – so it's good news for the beneficiaries and the wider community alike.
 
It is noticeable how many jobs are being created in Dartford and in retail, and I very much congratulate what Bluewater has done."

Then-PM during Prime Minister's Questions in the House of Commons, October 2014
The difference is clear
Bluewater is aptly named. In the way that it continues to set the standards in what it offers, together with its focus on sustainability and local communities, we've helped create clear blue water between the centre and the competition, ensuring it will continue to thrive in the decades to come.
>£200m
Market value range
Press releases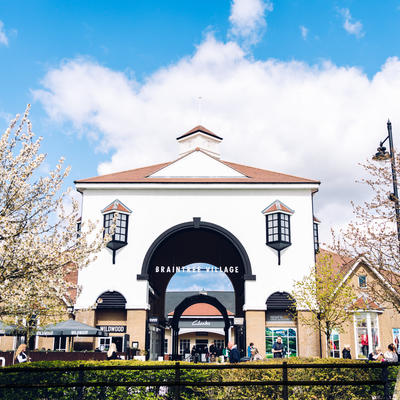 Next