A landmark building, 1 New Street Square, London, is the culmination of a project that's brought new life to this part of Midtown. The fact it was taken in its entirety by Deloitte, and before completion, gave us the added security of knowing we would be housing a high-quality customer in what was always going to be a high-quality building.
Beautiful, sustainable and dynamic, it's replaced an outdated 1970s office block with a superbly functional space characterised by intelligent external architecture.
We completed the first phase of the New Street Square project in 2008, which transformed the area into a vibrant campus with new public realm, working with architects, Bennetts Associates, to masterplan the office-led development. 1 New Street Square formed the extension to the rest of our work in this area – and by preserving sight lines to its most prestigious neighbour, St Paul's Cathedral – it perfectly rounds off the New Street Square site and its surroundings.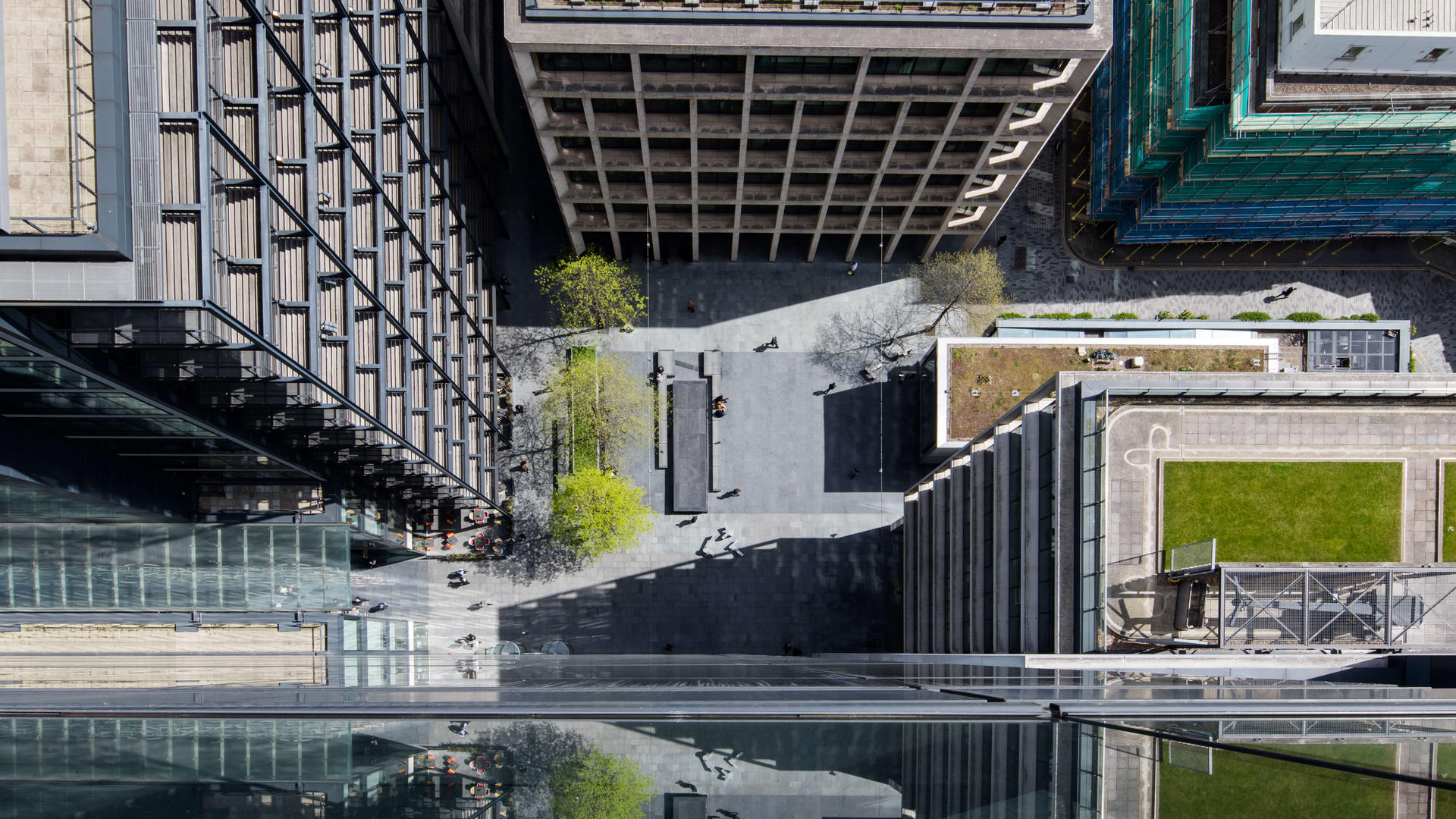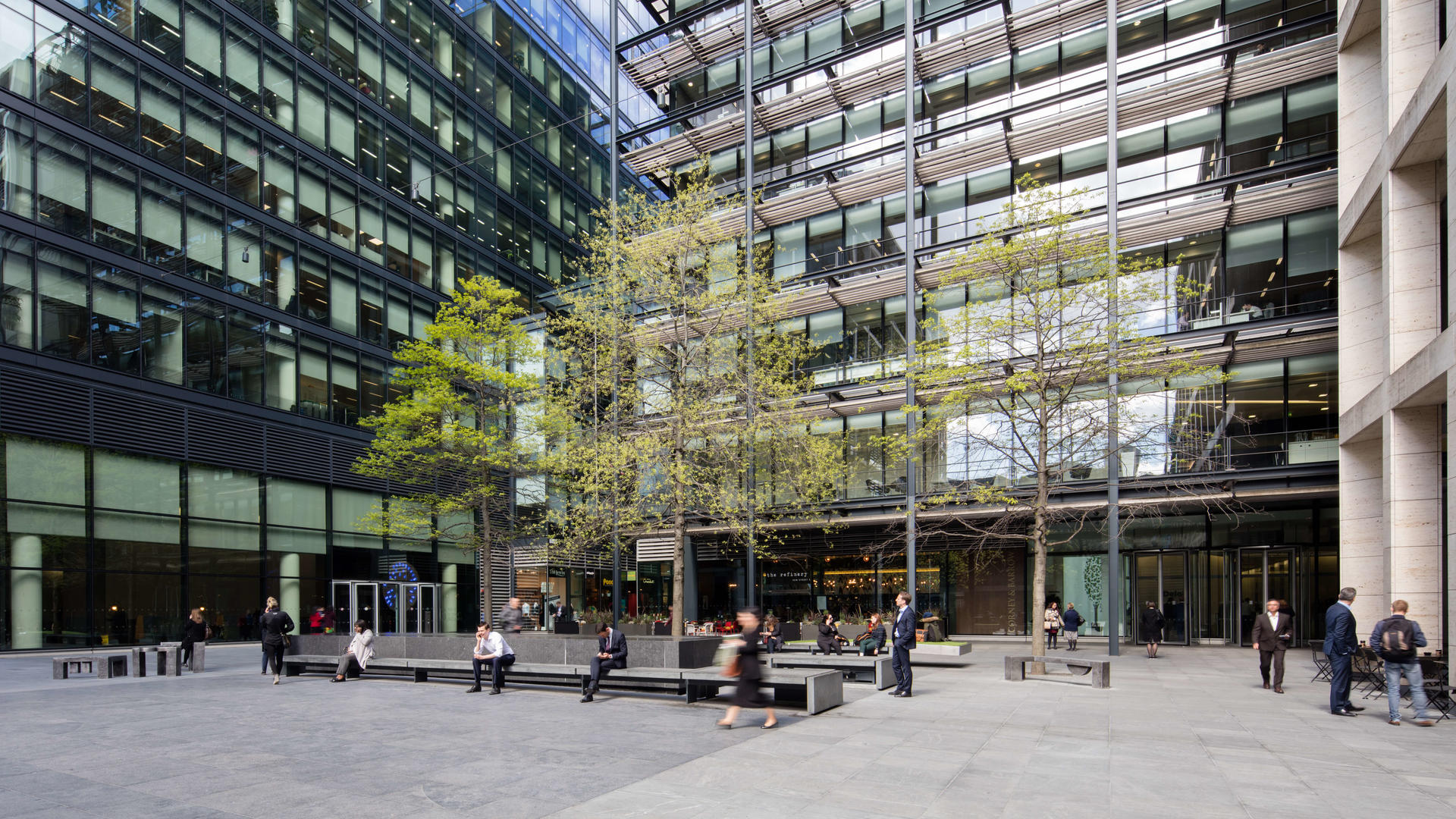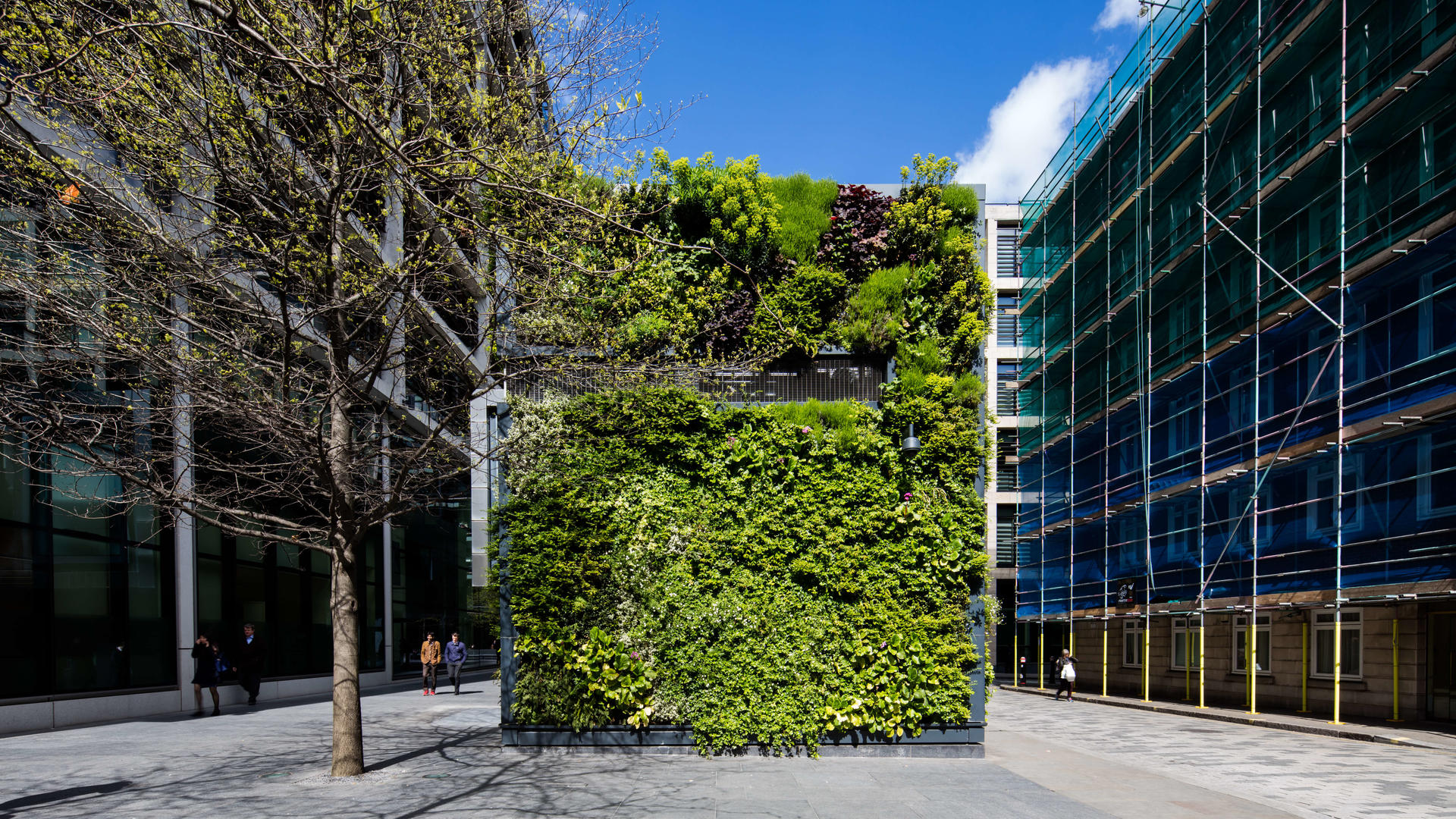 Building a partnership
To develop what we hoped would be one of the most distinctive buildings in our portfolio, we've collaborated with a range of stakeholders: City of London, The Goldsmiths, local residents and council representatives. Additionally, we worked with a design team, which was led by Robin Partington architects. These partnerships allowed us to maximise the potential of the site. However, of all our partnerships, one of the most integral has been with Deloitte, who subsequently let the entire building 15 months prior to its completion.
Deloitte was already a Landsec customer at 2 and 3 New Street Square, and Hill House, which is directly adjacent to New Street Square. We first started discussions with them about the redevelopment potential of 1 New Street Square in 2010.  This meant that whilst construction of the building commenced before we had agreed to let it to them, we already had a good understanding of their requirements and could ensure that the building met their expectations.
Once their high-specification fit out is complete in 2018, One New Street Square will become Deloitte's signature HQ building at the heart of their central London campus and the new home for their mobile, agile and flexible workforce.
The obvious landlord and developer to consolidate our business with."

Managing Partner of Internal Client Services, Deloitte LLP
Alongside their existing relationship with us, the location, quality and guarantee of excellent management of the New Street Square campus was also a key factor in Deloitte's decision. Convenient amenities are vital to today's busy workforce, and we're managing the retail and food offer in this mixed-use development to provide a thriving hub in the middle of an area dense with office blocks.
Tenants include Paperchase, Natural Kitchen, Itsu, TM Lewin, Pod and Coco di Mama.
Satisfying customer needs
The previous building on the One New Street Square site was a 1960s office block designed by Richard Seifert that didn't really make the most of the space. By starting again, we gave ourselves some leeway to improve on what had gone before, but we also had to take into account factors like the protected views of St Paul's Cathedral from Primrose Hill.
It's to the credit of the entire team who worked on this project that we turned this requirement to our advantage. The architectural constraints meant we needed a design that was sympathetic to the surrounding area, resulting in two elegant "flat iron" shapes and cascading roof terraces.  This innovative approach also allowed us to more than double the office floor area, thereby creating the additional workspace available for approximately 1,400 people.
Inside, occupants enjoy stunning views across London – and to St Paul's -  through floor-to-ceiling windows and the elegant curved "nose" feature in its southeast corner. The roof terraces are planted to attract birds, bats, butterflies and bees.
Our sustainability plans didn't begin and end with fauna, though – New Street Square was our first building to be subject to a full carbon lifecycle assessment. This looks at the carbon impact of a building at every stage, and we used it to drive more reductions in carbon emissions by altering the design.
For example, by changing the cladding fin coating we not only improved its sustainability credentials, we also saved £300,000 while leaving the façade's performance unaffected.
In the end, we saved a further 5,500 tons of embedded carbon during New Street Square's construction, a 16.9% improvement on the original design. We've carried out more full carbon lifecycle assessments since, including within our retail development at Westgate shopping centre in Oxford.
955,000sq ft
932,164sq ft Office
>£200m
Market value range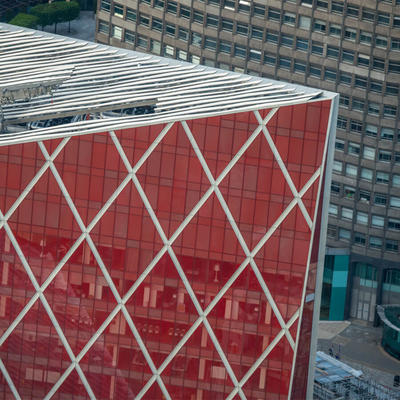 Next