Great design creates the best experience for our customers
It increases efficiency and encourages people to spend time in our spaces. This is good for our customers, communities and partners – and therefore good for us. The right design also allows buildings to be flexible across their lifespan, enabling them to adapt to changing customer needs. This is why innovation in design is critical – it means our developments can be fit for the future from the moment they open their doors.
Our approach
Our focus for the past ten years has been on building strong foundations: achieving energy and water efficiency, green building certification and low carbon emissions. However, climate change is affecting the way buildings and businesses operate. Cities are rapidly losing green space. As these factors converge, we need to up our game – which is why we've been exploring how we can make our developments even better.
In 2016/17 we worked with people inside and outside our business to explore how we can create great, sustainable developments. We heard what's working well – for example, that our base design standards are usually high enough to meet WELL certification. We also heard where we need to improve, such as in tackling the carbon emissions caused by the suppliers and partners we work with. This allowed us to set new sustainability metrics for our developments, and a new development brief. Our development directors will each hold sustainability plans for their sites too – a change that will strengthen our governance and improve our results.

To explore new and effective ways of working, we've joined the UK Green Business Council's Innovation Lab. And now, alongside Canary Wharf Group, Carillion and M&S, we're leading a consortium of UKGBC members to develop new ways to innovate within our industry.
Refreshing ideas at Cardinal Place
Sustainable design doesn't just apply to new developments; it applies when we're refurbishing existing buildings too. In 2016 we refurbished Cardinal Place, SW1, where our head office is housed. To measure our success, we used SKA - a sustainability assessment tool that helps businesses like ours to meet best practice in health and wellbeing, energy efficiency and sustainable materials. We carried out Category A refurbishments: replacing the raised floors, suspended ceilings and upgrading the mechanical and electrical services to create a blank slate for occupiers. As a result, we achieved the highest SKA rating, 'Gold', and have revitalised a ten-year-old property in a sustainable way.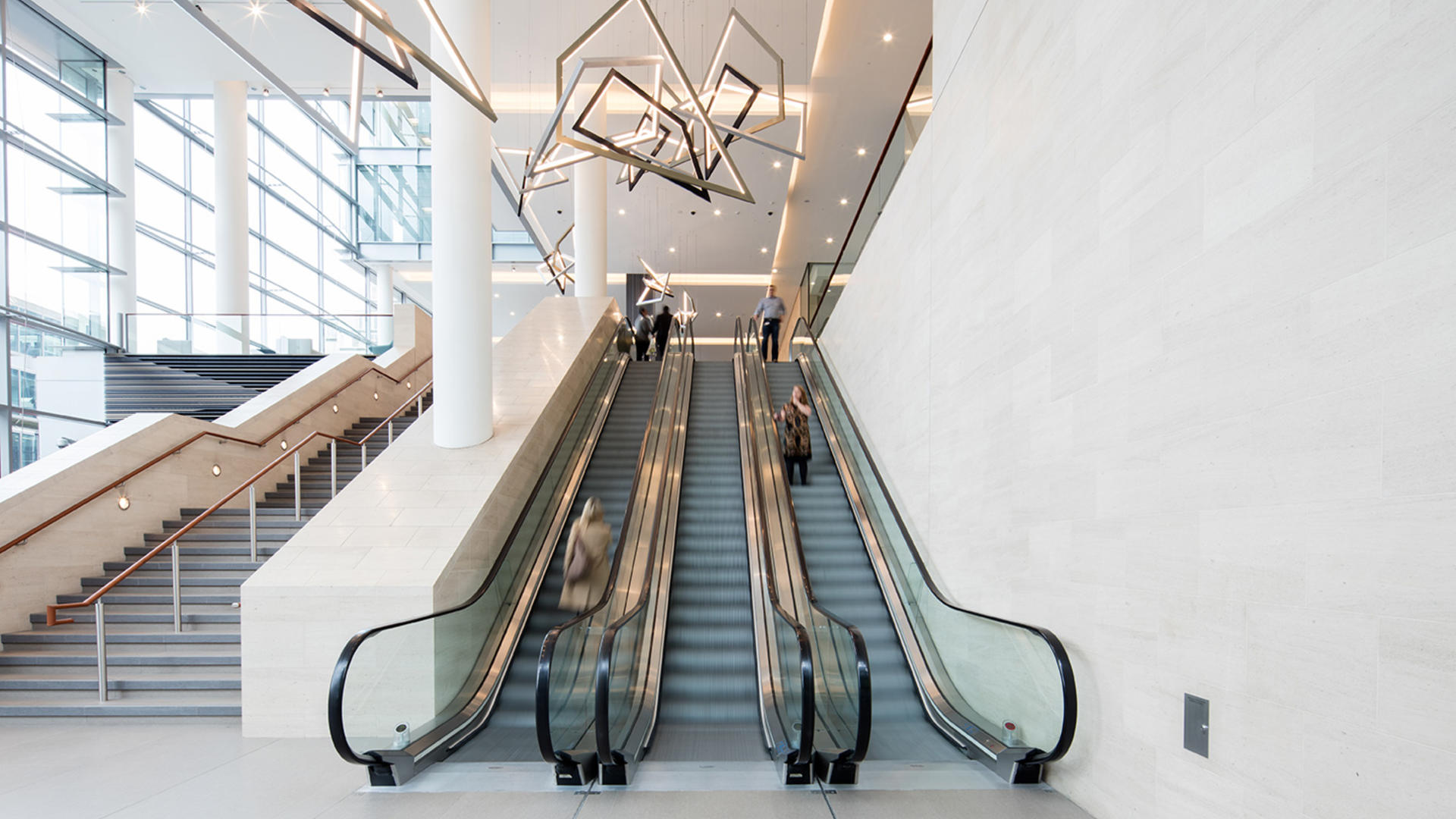 To help us to create spaces that will be desirable, flexible and efficient for decades to come – and will withstand the changes brought about by climate change – we focus on: resilience, embodied carbon, biodiversity, and wellbeing.