This range of PDF documents has been produced to help you understand how we maintain one team with one purpose. If you need further information regarding any of the items covered, please contact Aspire.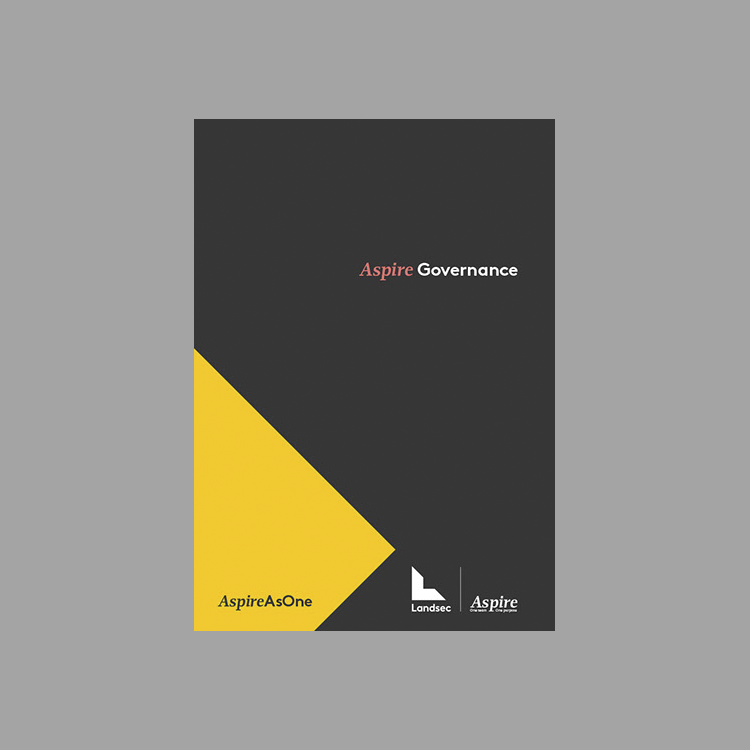 Aspire governance
Our aim is to create a combined team with a strong culture and a Customer Service mindset, working together to bring Landsec values to life every day. We deliver best in class service and create a supportive environment for our operatives to flourish and develop.
Booklet available on request from aspire@landsec.com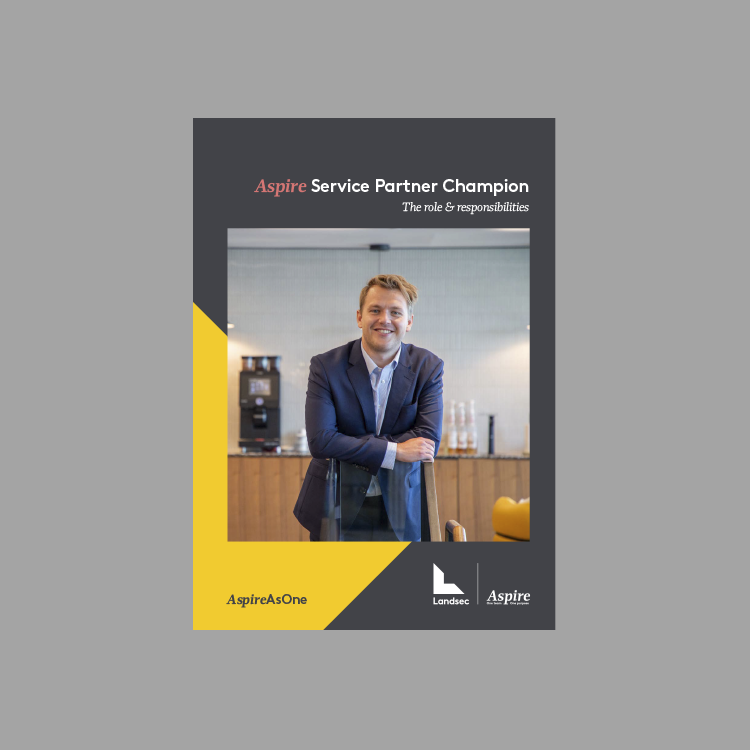 Aspire Champion
The roles & responsibilities
Landsec | Aspire manages a range of Service Partners across a number of service streams. To help manage the work flow efficiently, we have a dedicated KPI Working Group for each stream. An Aspire Champion is chairman of the working group and has specific roles within the group's management. They are the main point of contact and oversee each Service Partner's performance to help maximise efficiency.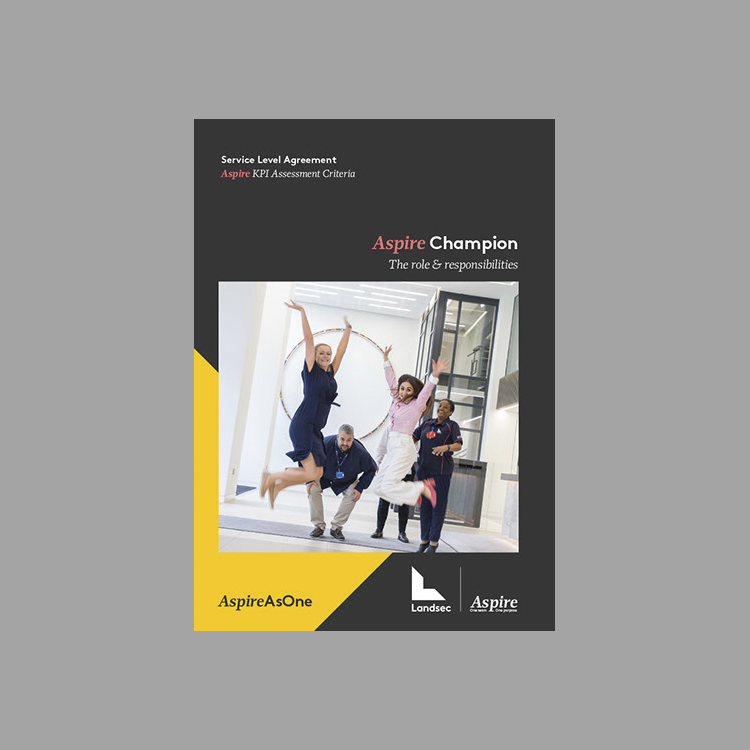 KPI Scorecard Assessment Criteria
How to assess your standards
These booklets outline details of the KPIs Aspire team members will be assessed on. Each service stream requires monthly feedback.
Front Of House
Security
Cleaning
Mechanical, Electrical & Building Fabric (MEBF)
Waste Management
Booklet available on request from aspire@landsec.com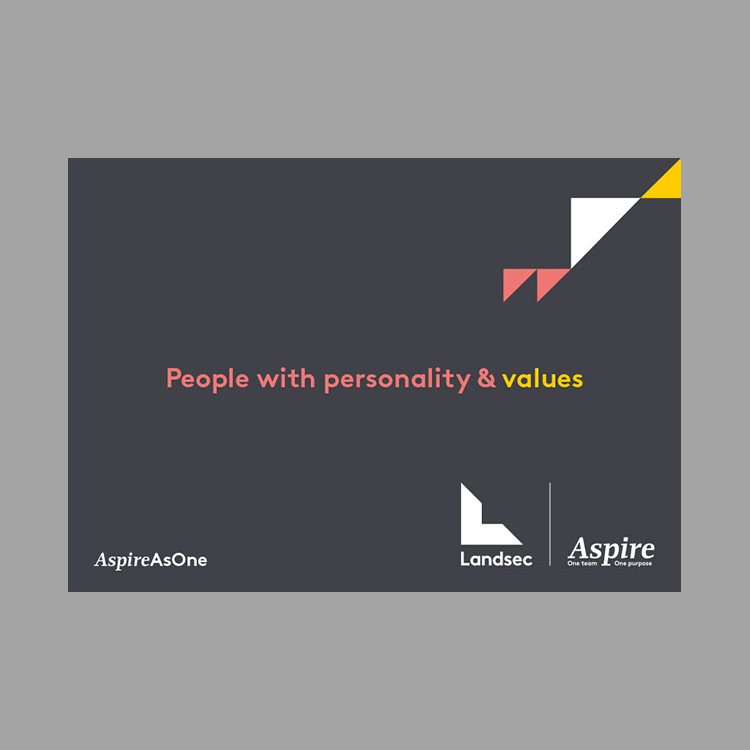 What we value
To reflect Aspire's updated workplace philosophy we've introduced a new set of core values to help guide our team. Aligned with Landsec's values, these principles will guide members towards the common goal of providing the best Customer Experience possible.