The Forge is a ground-breaking development and testament to Landsec's desire to tackle the climate crisis head-on. Developers, construction firms, architects and occupiers must start working together at scale to deliver buildings like this that minimise whole life carbon and contribute to meaningful progress in the battle against climate change."

UKGBC chief executive
Innovate UK funding
The Forge will be one of the most innovative construction sites in the capital and we'll be pioneering with our construction methods. That's why – in partnership with tech-led design practice Bryden Wood, and design development and prototyping company Easi-Space – we've been awarded funding from Innovate UK, the UK's innovation agency, to deliver the world's first ever office building using a platform-led approach to design and construction.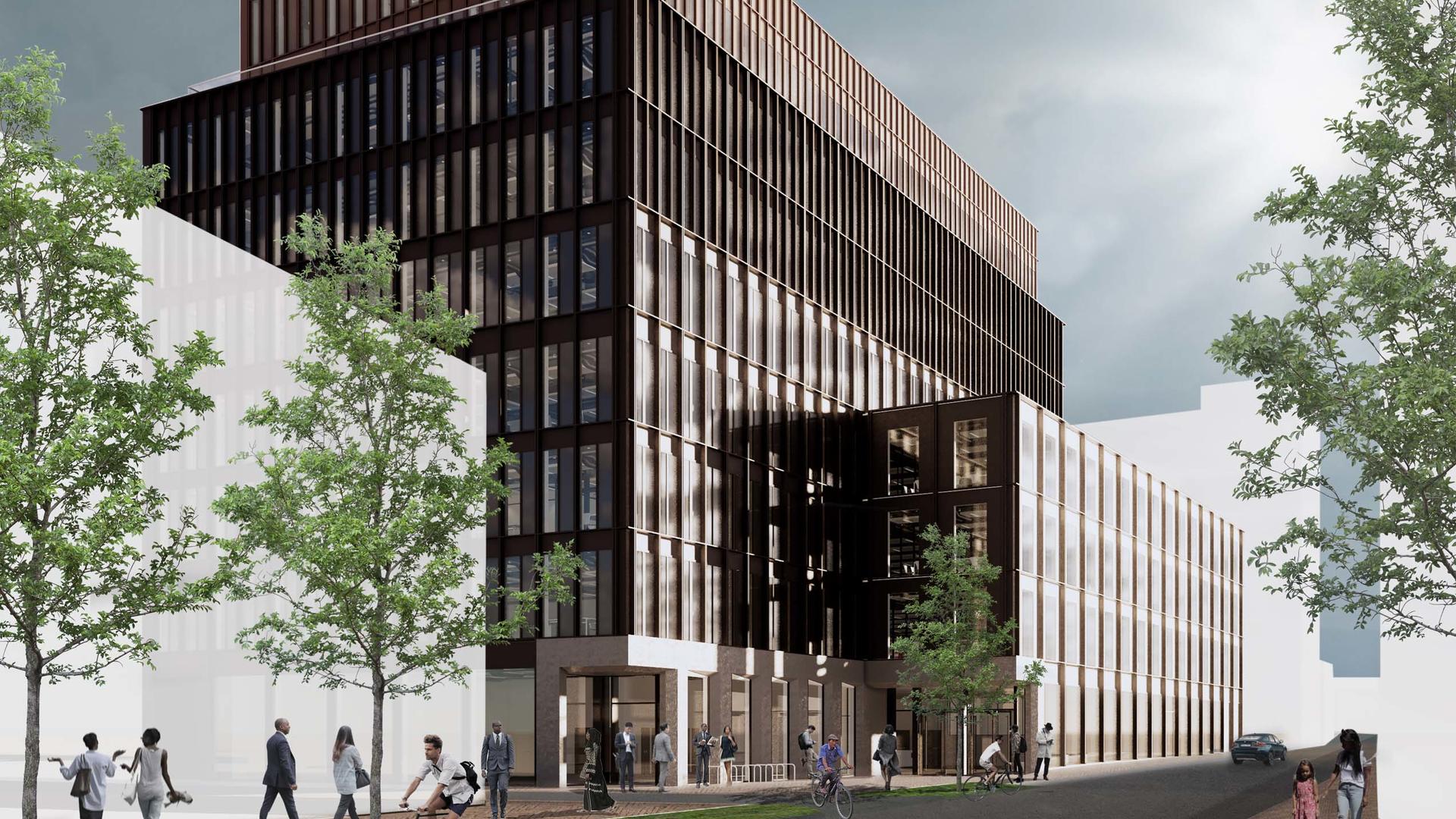 A platform-led approach
The platform system, known as P-DfMA (Platform for Design, Manufacture and Assembly), consists of a set of components that can be efficiently combined to produce highly customised structures. The system is based on repeatable processes and standardised connections, enabling different kinds of spaces to be built with just a single 'kit of parts'. The new approach has been identified by the government as essential to the transformation of the construction sector.
 
A successful trial
In partnership with Bryden Wood and Easi-Space, we recently completed a research and development project. The trial proved:
Construction accuracy levels can be improved dramatically while using multi-skilled labour teams and automated assembly processes
Construction productivity improved by 55%
Delivery time reduced by 30%
Cost savings are expected to reach 33% when compared to traditional construction techniques
The result is a structure that uses less material, creates less waste, and has a 19.4% reduction in carbon impact.
 
The Forge
We'll be putting this into practice at our new development, The Forge. The new development, set behind Tate Modern, will be the world's first large scale office building designed and constructed using the 'kit of parts' solution built on a P-DfMA structural frame.