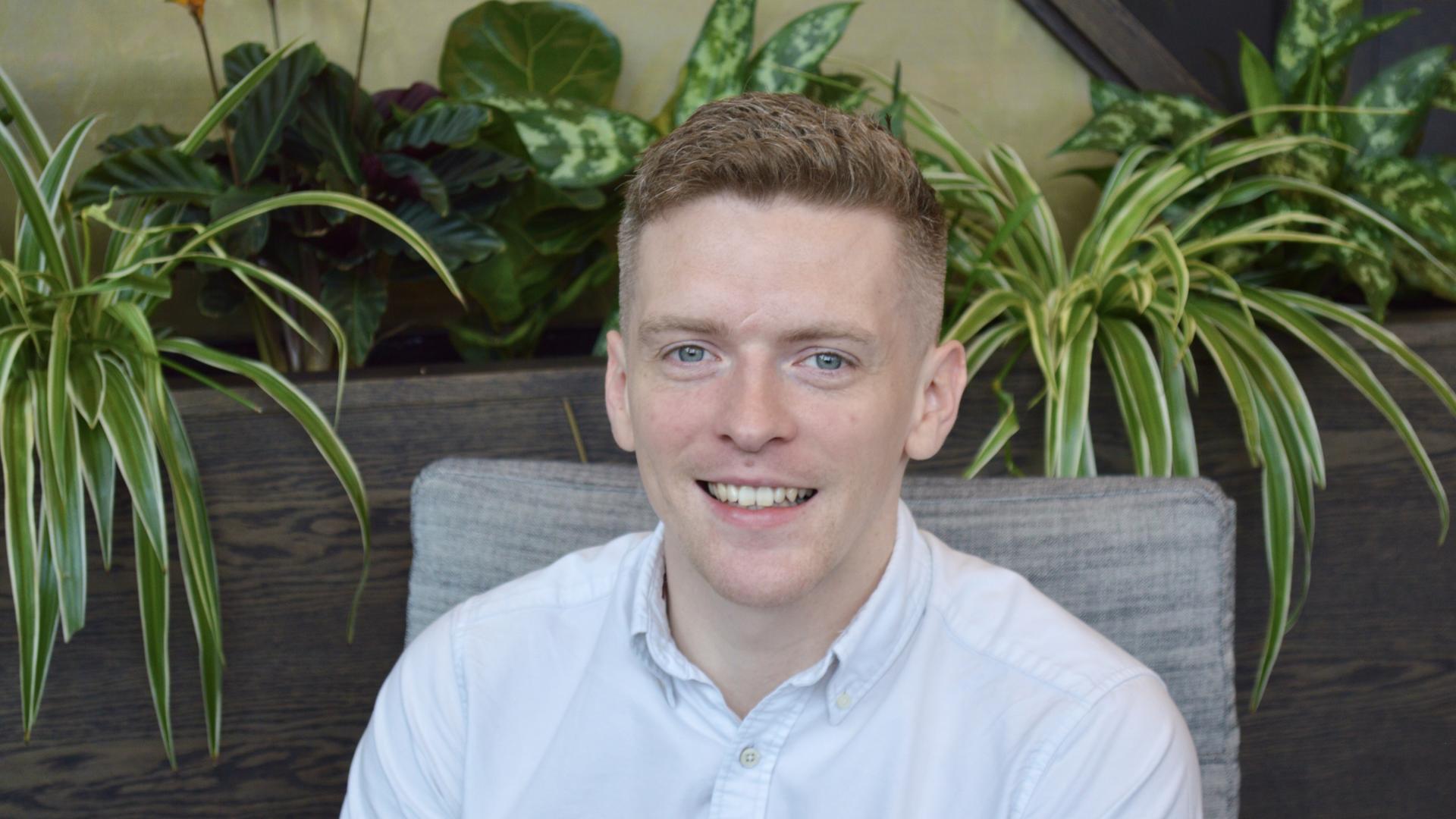 David Johnston joined our sustainability team in 2019. David has also recently taken over as Chair of our LGBT+ network. This Pride Month, David speaks about the network, the priorities for the year and what Landsec has planned for the month ahead.
Tell us a bit about yourself

I'm from Northern Ireland, I grew up on a dairy farm and I moved to England in 2015. I've been in London just over a year – I literally moved to the city three weeks before the first lockdown which was definitely an experience; everywhere was so quiet!

I've always been a passionate environmentalist and that's what led me to join Landsec's sustainability team as an environmental sustainability professional. Before joining Landsec I worked in sustainability consulting.  
How did you get involved with Landsec's LGBT+ network?

As soon as I joined Landsec, I spoke to my head of department about the network, they put me in touch with the then chair at the time who empowered me to get stuck in with planning and doing things to raise the profile of the network and increase employee awareness of LGBT+ challenges and opportunities. As an industry, we know we need to do better. That's why here at Landsec, we are doing all we can to champion LGBTQ+ diversity and inclusion by encouraging and creating a working environment where everyone feels free to bring their whole self to the workplace. 
What has the network been up to over the past year and what are you most proud of?

We've done a lot! Here's a few highlights:
Surveyed staff on pronouns and encouraged their use in signatures
Updated supplier questionnaires to include D&I metrics
Ran a 'dry run' of the Stonewall assessment
Worked with Stonewall on assessed areas 
Secured a new Executive Leadership Team sponsor – Bruce Findlay our MD for Retail
Found a TikTok famous psychology professor to come and teach us Sex and Gender 101 – this was really enlightening and caused a spike in people wanting to use correct pronouns in their email signatures!
Celebrated LGBT History Month 
Ran a virtual bingo 
What are the networks priorities for the year ahead?
We're completing our first official Stonewall Workplace Equality Index submission this summer and are hoping to achieve the bronze award – fingers crossed! We're also reviewing our Bullying & Harassment Policy and creating a new policy for transitioning at work. Other exciting stuff includes working with the Women's Network to install gender neutral toilets at our head office alongside our male/female facilities, celebrating Pride Month of course, and lots of other events in the pipeline on LGBTQ+ Leadership and exploring intersectional issues with our other affinity networks (Hand in Hand, Landsec Women, and Diaspora).  
What has Landsec got planned for Pride Month?
Where do I start?! Luckily we've just communicated the plan to our workforce, so I have a list:
We're going to encourage employees to register for MyGWork's 'Work Pride' conference again this year – this was a great success last year; people listened in on topics such as 'inclusive recruitment processes', 'how to be a good ally', 'executive sponsors' and many more. 
We've created a nationwide campaign for our retail centres that are 'united' in our inclusivity. Our marketing team have done a great job in working with Tayce and Lawrence Chaney from RuPaul's Drag Race UK to raise awareness of our commitment to diversity and inclusion.
We'll update our social channels to trigger people's minds with rainbow colours and network member video content
We're rolling out some training on identifying and challenging bullying & harassment with an LGBT+ lens, 
Finally, we'll top it all off with an internal social event with rainbow cupcakes under our new progress flags.
Happy Pride Month everyone!