Landsec Pride, along with our other three affinity networks, play a key role in helping us embed inclusive behaviours and values across our business. As part of our Pride Month celebrations, we caught up with Hywel and Grace, the co-chairs of Landsec Pride. Hear from them about what plans they've got going on across the month, what the network has achieved in the past year, and what they're focused on for the year ahead.
Tell us a bit about your role at Landsec and what you do within Landsec Pride 
The network's mission is to lead LGBTQ+ inclusivity in the property industry. We achieve this through our key pillars of: Empower | Represent | Educate | Engage | Progress. Ultimately, we want everyone at Landsec to bring their whole selves to work and thereby achieve their full potential.
Grace Hamer: Sustainability Reporting Analyst. I'm Grace and I identify as a pan cis woman (she/her). At Landsec, I'm responsible for our sustainability reporting, including for various investor benchmarks. As well as Co-chair of Landsec Pride, I'm also a Mental Health First Aider; I feel passionately about these topics, as well as the power and responsibility that we as individuals and as a business can have to make a tangible and meaningful difference.
Hywel Butcher: Senior Marketing and Planning Manager – Shopping Centres. I'm Hywel and I identify as a gay cis male (he/him). My role at Landsec is to head up the marketing, event planning and delivery across our shopping centres, such as Bluewater and St David's Cardiff. I'm passionate about making a difference for my community and ensuring that everybody gets to bring their authentic selves to the workplace.
What's going on at Landsec during Pride Month? 
We've got loads of stuff going on across the month – both at our HQ in London but also around the country at our retail destinations. The range of activities demonstrates our commitment to working collaboratively with our brand and industry partners, our customers, and our employees to celebrate Pride Month, whilst also reflecting on the progress that's been made as well as the challenges that still exist. Here's what we're up to:
Retail Campaign: This year, to celebrate the 50th anniversary of Pride, we'll be looking back at the brave, determined heroes who have paved the way for the more equal society we have today, taking inspiration as we continue to fight against all forms of discrimination. Our retail social channels will be showcasing LGBTQ+ history content throughout the month, as well as equipping our audience with knowledge and tools to become a better ally. You'll also find in-centre displays charting the UK history of the LGBTQ+ community across our shopping centres.
Pride in London celebrations: We'll be joining in the celebrations of Pride in London and inviting our brand partners to get involved, extending our mission and purpose beyond direct operations and out into the wider industry.
Oxford Pride: Westgate Oxford has already hosted the annual Pride celebrations in the shopping centre's Leiden Square. A weekend of celebrations saw the centre come alive for the city's Pride activities.
Knight Frank Industry Event: In the next couple of months we'll be hosting a property industry event to bring together property LGBTQ+ professionals and allies to celebrate 50 years since the very first Pride. The event will be in support of Mermaids, a charity which works to support families of gender diverse and trans children, from whom we'll be hearing from during the event. An inspiring former Olympic swimmer, Mark Foster, will also be sharing his experiences and speaking about the impact that being gay had on his career.
Raising awareness: We'll be raising the profile of our network, our purpose, and Pride month across our properties, promoting the use of rainbow lanyards, using our internal communication tools to educate our teams, and of course celebrating this important milestone in the LGBTQ+ calendar. As part of this, we've recently renamed our network from the LGBT+ Allies network to Landsec Pride. There was appetite for a name that is more accessible, initiates more conversations, and inspires colleagues to get involved with our varied activities.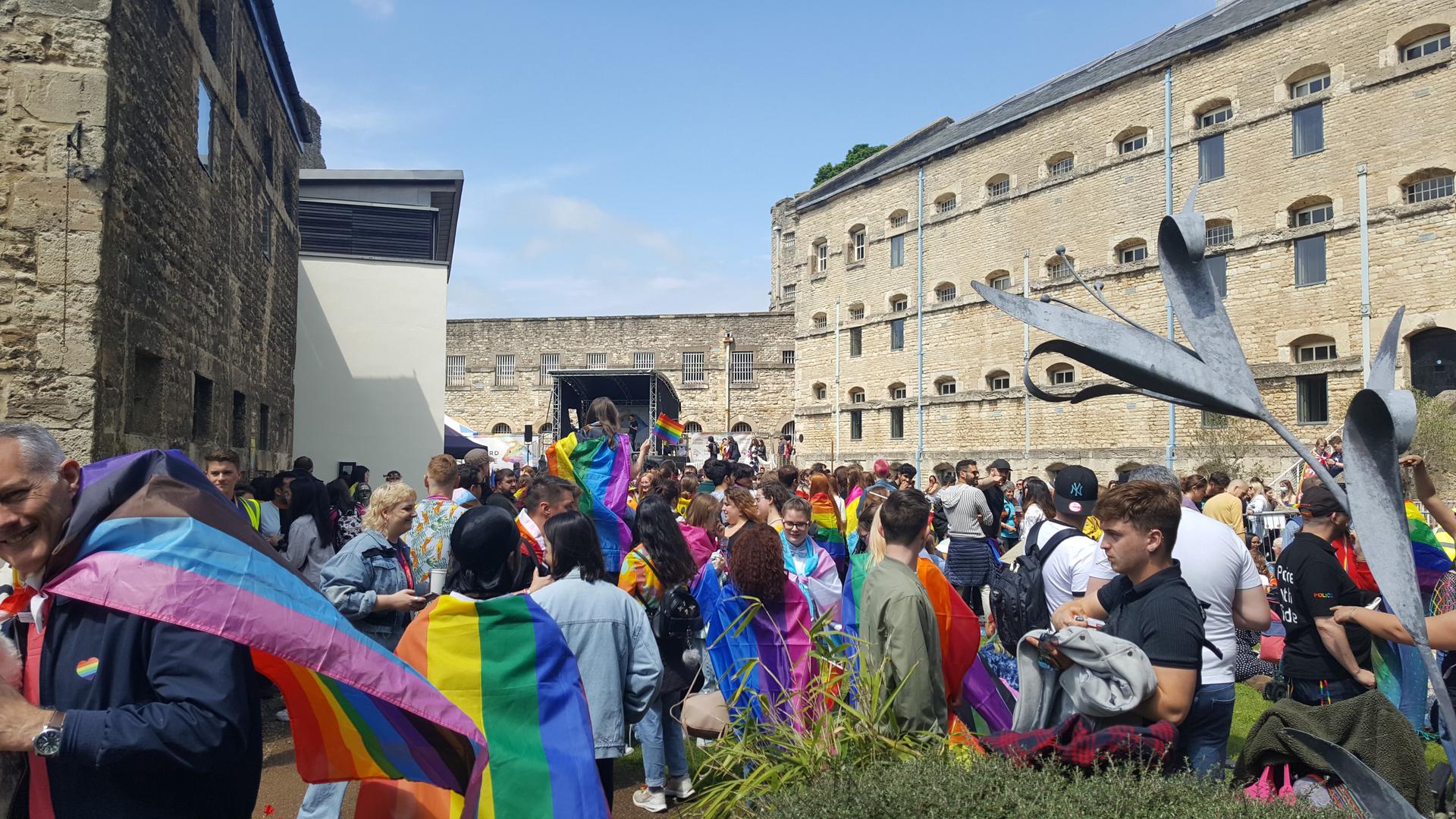 As a network what have you achieved in the past year? 
Over the past year, we've refreshed and revised our policies to ensure that they are inclusive in language, provisions and scope – including our Harassment & Bullying Policy and Procedure, for which we've created an accompanying specialised training resource with an LGBTQ+ focus.
At our head office in Victoria, we've installed 'All Gender' lavatory facilities. Following the success of this initiative, we're now looking at ways to expand the provision of these services across the business. 
We've also taken part in the Stonewall Workplace Equality Index (WEI), employing it as a structure to guide our priorities and actions. Our successful deployment of the WEI resulted in us achieving a Stonewall Bronze Award in our first year of submission.
Over the year, we've run campaigns across our retail destinations, including the 'Be Your Beautiful Retail Campaign', which we launched across our UK-wide shopping centres during last year's Pride Month. The campaign saw us host events at our centres and team up with RuPaul's Drag Race Queens Tayce and Lawrence Chaney to spread messages of positivity, diversity and inclusivity, culminating in the campaign running across the iconic Piccadilly Lights for Pride weekend.
We also co-hosted a vibrant mixology evening with the Landsec Diaspora network. The event saw RuPaul star Tia Kofi share her experiences as a member of the LGBTQ+ and Black communities whilst mixing fabulous cocktails! Other inspiring speakers included founders of a transfeminine lingerie company, my size, who are creating fashion history by developing the first global sizing system for the transfeminine community. The event allowed us to consider and understand various intersectional experiences and issues, and reflect on how to be better allies for each other.
And to top it all off, we were exceptionally proud to be recognised by Estates Gazette this year as an exemplar of LGBT+ inclusivity in the property industry.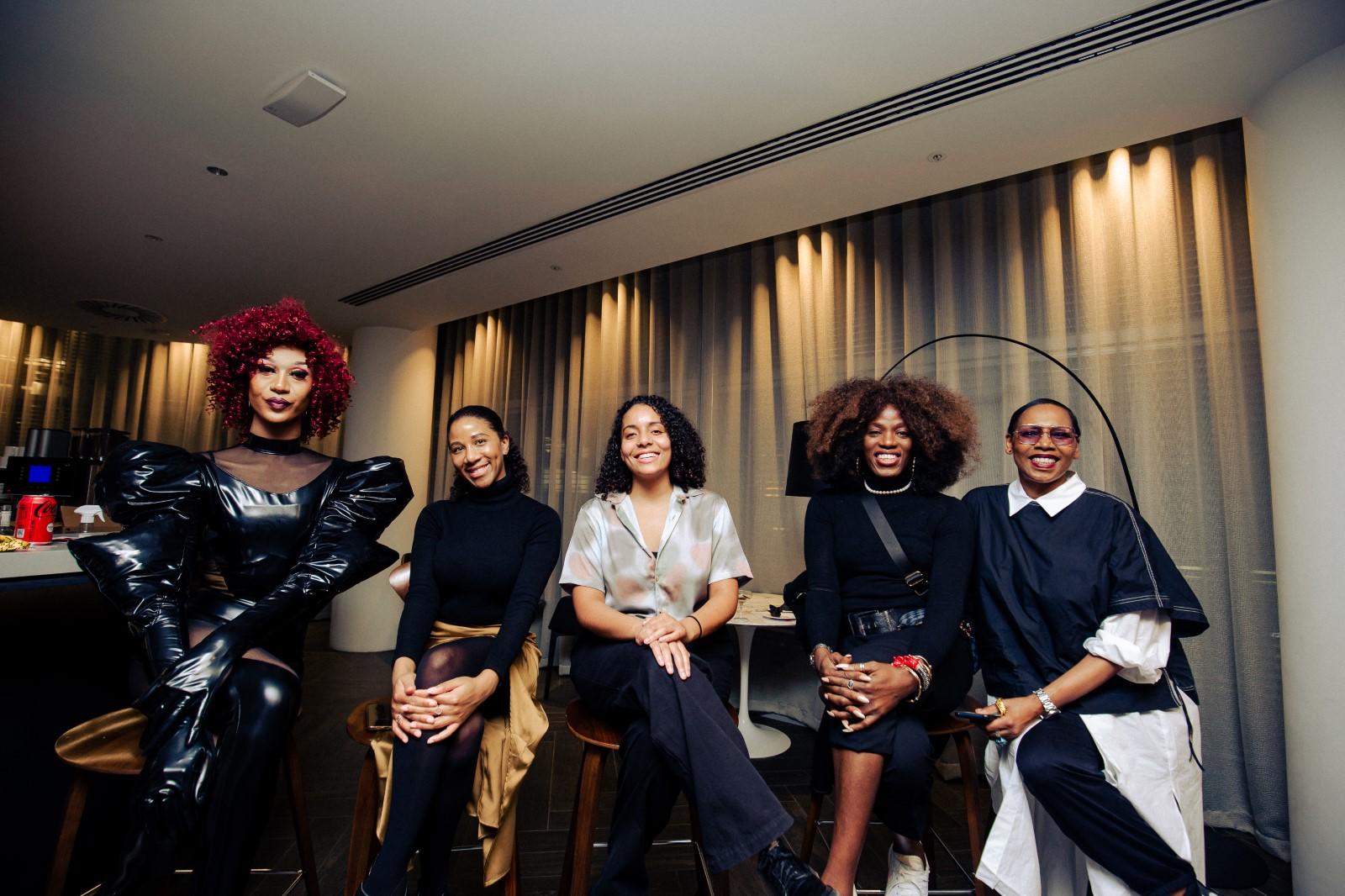 What are you focusing on in the year ahead?
The property industry is traditionally one of the less diverse sectors and a key focus for us will be amplifying our impact within the industry to bring about tangible and significant change. This should ultimately be of benefit for the whole industry, as it is well established that investing time and energy in equality, diversity and inclusion will help to attract and retain the best talent, as well as bring a diversity of thought and ideas, which can only strengthen and future-proof our industry. In the year ahead, we will continue to ensure that our work goes beyond our own four walls, extending our voice and activities to brand partners, customers and suppliers. We want everybody onboard!

One of the ways in which we'll demonstrate our commitment to this mission is through retaining our Stonewall Bronze Award and taking the feedback from our submission to help further the hard work that Landsec Pride is doing across the business. 
We also have a focus to build our profile further within the business and to ensure that we equip everybody with the knowledge and tools to be an active and effective ally. This will see us work with our new Diversity & Inclusion Manager to improve managerial training and engagement, bringing about systematic and meaningful change across the organisation.
 
Ultimately, Landsec's vision is to be an inclusive workplace – one where all employees can thrive and have a rewarding career. This is critical, because the diversity of Landsec employees should reflect the communities which we serve. Such diversity means that we can provide inclusive and accessible services for our customers, and build inclusive relationships with our suppliers. We know that there's more to do, but we're determined to lead the way. Happy Pride Month, all!