St David's is an established shopping centre within the heart of Cardiff. Occupying over 1.4 million sq ft of retail space, the centre has helped to regenerate Cardiff and transformed the Welsh capital into one of the UK's top retail destinations.
Pride in the community
The vast majority of our own team live nearby so have taken great pride in seeing St David's become a success. Many have had the satisfaction of watching the centre grow from the beginning.

We didn't build it alone, though. Development only took place after extensive consultation with local people so they could have a say in what it would include. They bought into our sensitive approach to updating what had been a dense and outdated area.
The community love pop-up shops, and over 100 of them have opened in the centre in the last eight years, with many returning at Christmas. These help local start-up businesses and ensure St David's supports the growing independent shopping movement within the city.

Our commitment to the community has seen the centre support multiple Welsh charities. Annually, St David's identifies a local charity to work with as their charity of the year; causes have included homelessness, LGBTQ+ rights and breast cancer care.
Every Christmas, St David's and the local community work together on the Toy Appeal, which allows them to donate tens of thousands of presents to deserving local charities and causes. People who know St David's know the value they put on supporting the community. 
There's also a community of 304 residential apartments sitting above the centre, surrounded by beautifully landscaped rooftop gardens – it's a great place to live as well as visit. We've also benefited the local economy by creating over 4,000 jobs.  
 
It's little wonder locals are proud of the centre and make it their destination of choice for shopping, playing, dining or simply spending time with friends and family. 
  
Pride of place
As well as creating a fantastic focal point for Cardiff, St David's has breathed life back into Wales' capital.

Visitors to the city's heart have risen by one-third since the centre opened, drawing back footfall and spending that had previously been lost to out-of-town retail, or competitors across the bridge.
St David's has changed Cardiff. The retail and leisure it offers appeals to those from the surrounding area because it's varied, different and fresh. Both the day and evening consumer are catered for too so it's no longer a city that closes early."

City Centre Manager
Proud to be different
Where can you find two 18-hole mini golf courses on a shopping centre roof? Where could you look up and see a life-size Great White Shark right above your head? Where could you find one-of-a-kind mini Lego figures which made national television news? Only at St David's. 
Proud to be green 
There is also a library featuring an innovative sedum grass roof. It helps regulate the temperature and is part of the innovative energy efficient design that means the building needs no heating or cooling at all.

Talking of roofs, the 60,000 residents who live on top of the main centre certainly seem to like it – they're bees, and as well as producing delicious honey they're used to teach local children about biodiversity.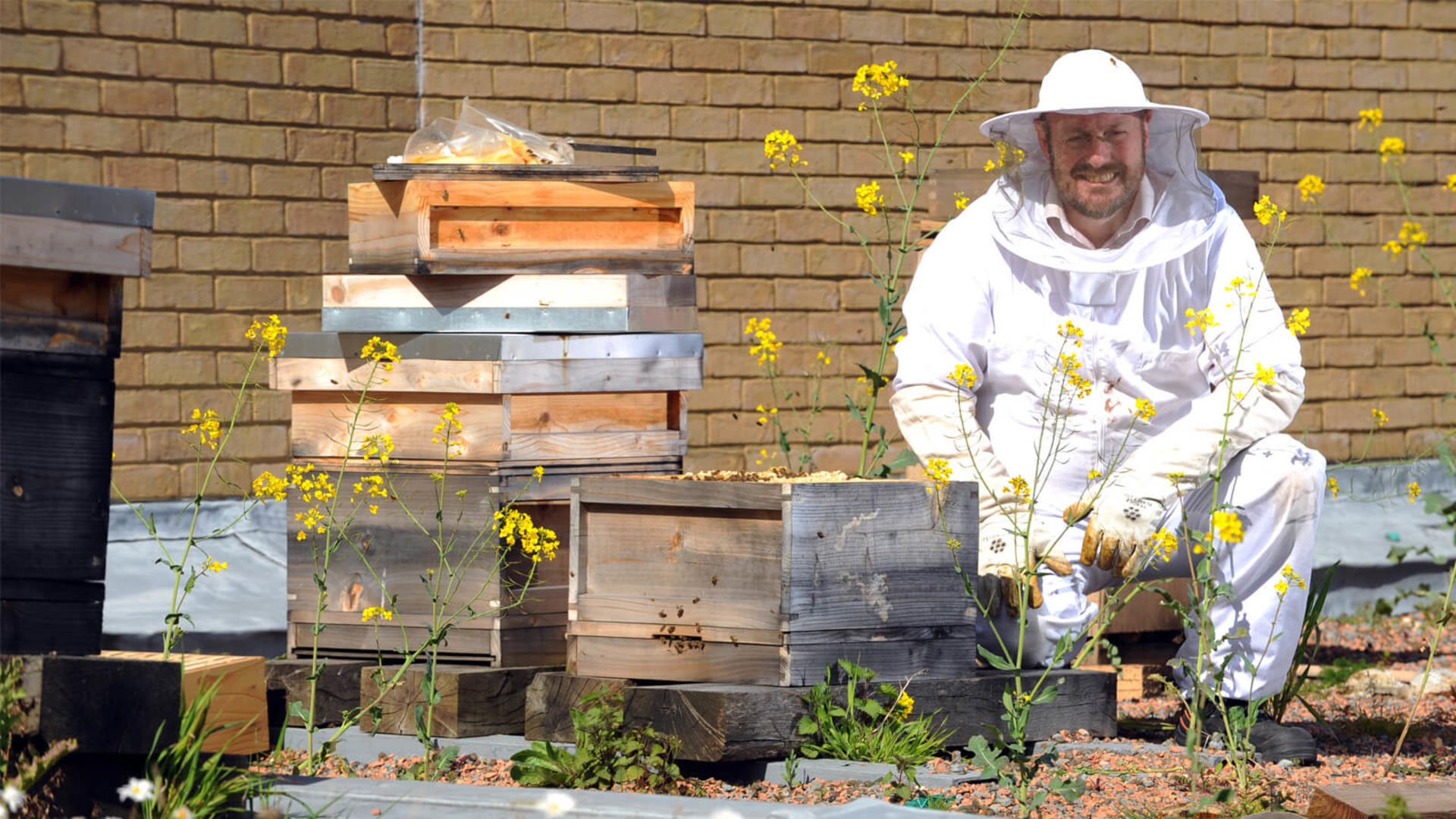 Proud to be a success story
Everyone involved is justifiably proud of St David's. It's grown into a big success story. It's one of the UK's most popular shopping centres and home to some of the biggest brands across the industry. St David's continues to support, inspire and be guided by the community it's part of. It's not just all those bees giving the Welsh capital a massive buzz.
>£200m
Market value range