At Landsec we're delivering industry-leading sustainability projects, supported by ambitious targets.
But, a key factor in the success of our sustainability activity is working collaboratively with our partners so that we can maximise positive change for the environment and our communities, together.
Beyond our own sustainability agenda, we know our partners have their own ambitious sustainability goals. Facilitating a dialogue to understand these goals and setting out our own expectations is therefore crucial. That's why we've created our new Sustainability Charter.
Importantly, the charter isn't a rigid contractual document but rather a flexible platform to guide productive discussions about how best to deliver sustainability together through our development and operational activity.
Our Sustainability Charter enables useful discussion with suppliers to align mutual objectives and achieve Landsec's expectations with clear and unambiguous definitions. The charter also provides a tangible and informed set of criteria for suppliers to respond to."

Senior Implementation Manager, Landsec
Expectations and opportunities
First and foremost, we ask all our partners to commit to our partnership pledge. This is the most significant part of the charter because it outlines our non-negotiables, such as providing safe, comfortable and healthy working conditions for our partners' employees.
The charter also covers all twelve areas of our sustainability programme in detail, setting out what our commitments mean for partners - everything from community employment and fairness, to biodiversity and waste. Each area is divided into two sections: expectations, things we think our partners should already be delivering, and opportunities, areas for innovation that we've identified scope to work together.
Beyond our expectations, identifying opportunities for innovation is an important focus for us because mutual sharing of ideas and expertise helps us to deliver better experiences.
Download our Sustainability Charter
Partnership in action
Engaging students with Keltbray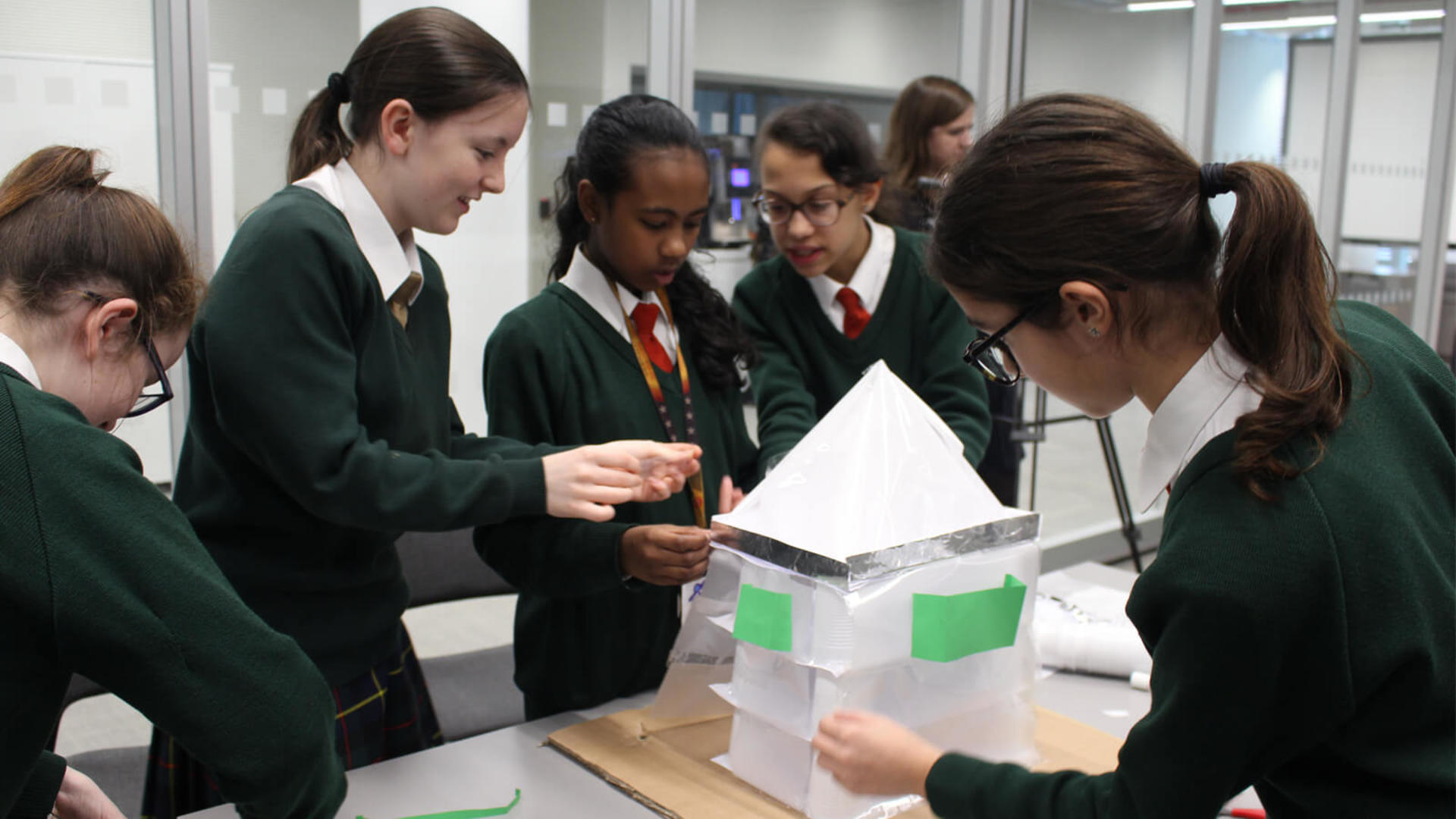 Construction partner Keltbray has been heavily involved in our award-winning Community Employment Programme and is actively supporting our commitment to help a total of 1,200 disadvantaged people secure jobs by 2020.
Keltbray is not only supporting our community employment work but also our education programmes. Notably the company has provided their own employee volunteers to support our 'Girls Can Do It Too' programme which showcases opportunities in the property and construction industries to young female students. In this respect, collaboratively we're helping young women find roles in our industry, with the goal of making the sector more diverse.
Landsec's work in providing jobs and opportunities for people from disadvantaged backgrounds has been instrumental in driving our own work within sustainability. The new charter enables companies like ours to structure the work we do and ensure we can build on this success in the coming years. We've done exceptional work together, allowing Community Employment Programme participants to access the construction industry and helping us find hidden talents within the community."

Community and Development Manager, Keltbray
Fighting plastic with Bywaters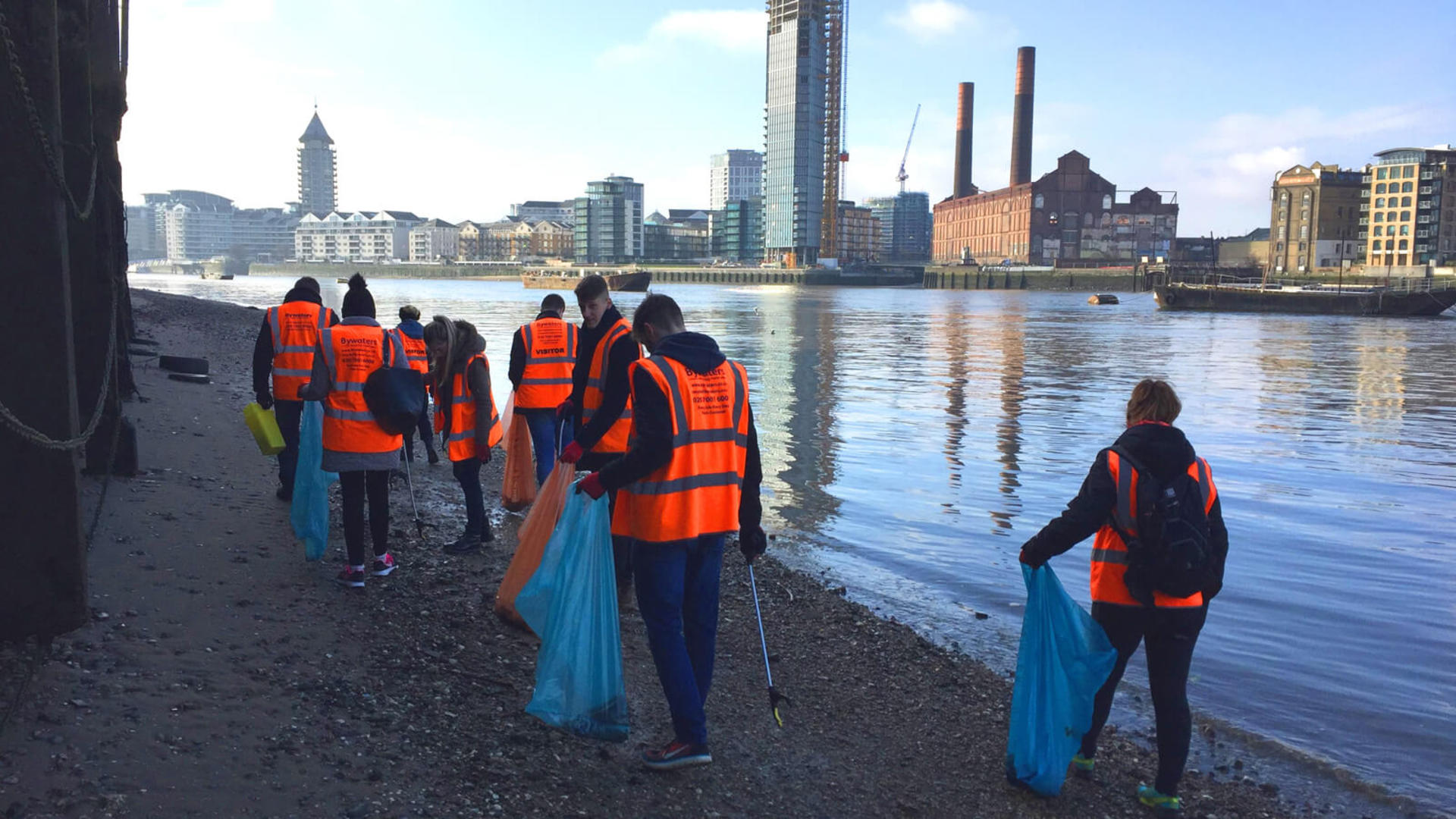 In partnership with our waste service provider Bywaters, we're educating customers on methods to improve their own waste practices. Through the opportunities identified using the charter, together we're going beyond simply managing waste.
One example is Bywaters recently providing support and materials for a litter picking volunteer day on the banks of the River Thames. Employees from both businesses demonstrated collaboration by taking action and raising awareness of plastic pollution in our rivers and oceans.
The charter will act as a framework allowing us to further enhance the joint sustainability goals of Bywaters and Landsec, creating value for both businesses, the environment and our communities"

Managing Director, Bywaters
Into work with Interserve
Our service partner, Interserve, has played an important role in the national rollout of our Community Employment Programme.
A great example of this was the 'Get into St David's' programme. In partnership with the Prince's Trust, we trained candidates from the Cardiff area in customer service and many progressed into employment with Interserve within our St David's shopping centre.
The Sustainability Charter creates a great opportunity for us to be more aligned in a strategic way on sustainability. Working in collaboration, the charter focuses on social responsibility harnessing the impact we as businesses can have on society. Creating opportunities for all and giving back to communities is what we take pride in and our partnership with Landsec underpins these core values."

Account Director - Shopping Centres, Interserve Support Services