Life at Landsec

Becca Munroe

Zoe Gilligan

Ollie Leggett

Georgie Manly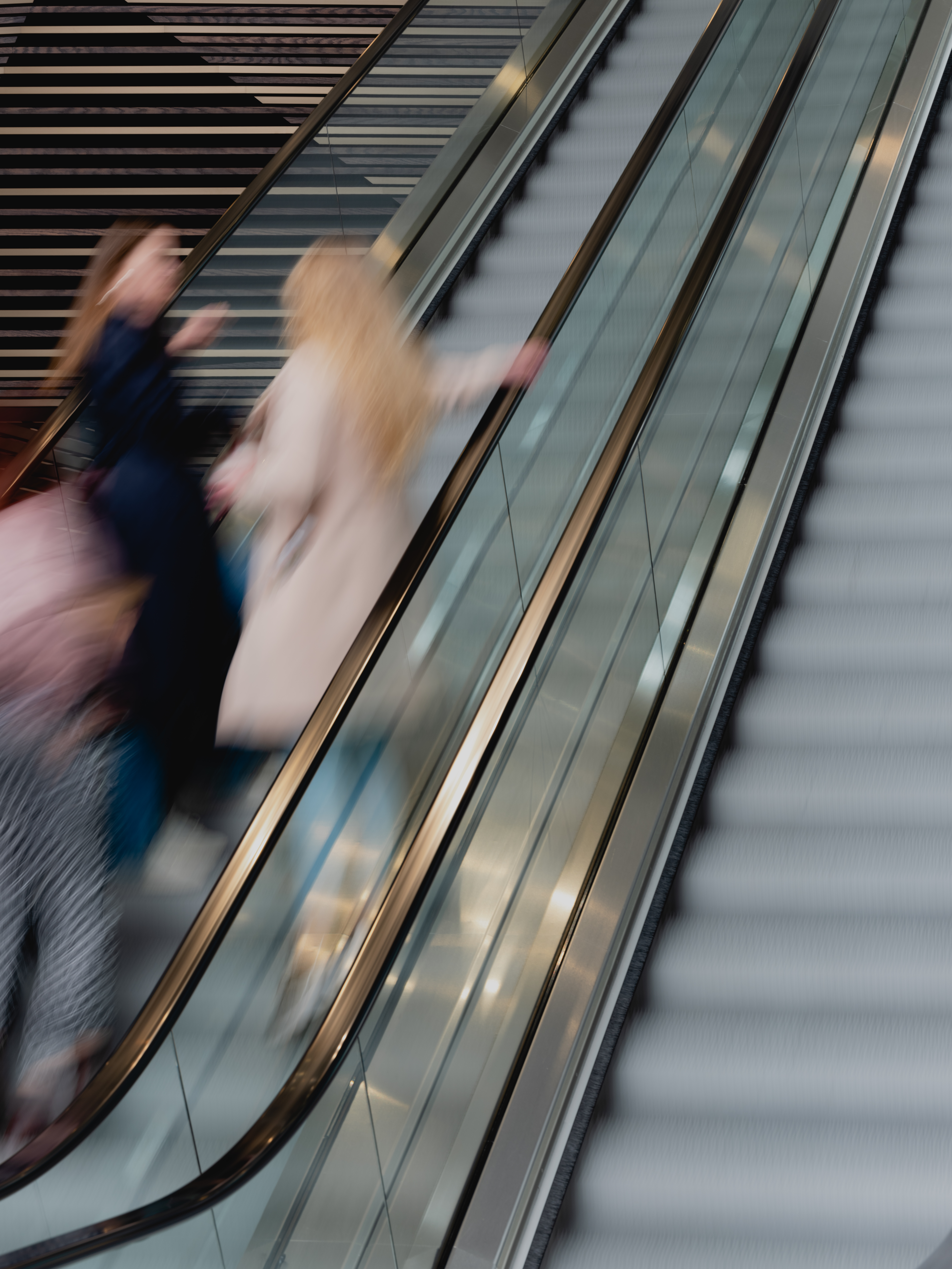 We're shining a spotlight on some of the inspirational people that work for us as part of our Life at Landsec series.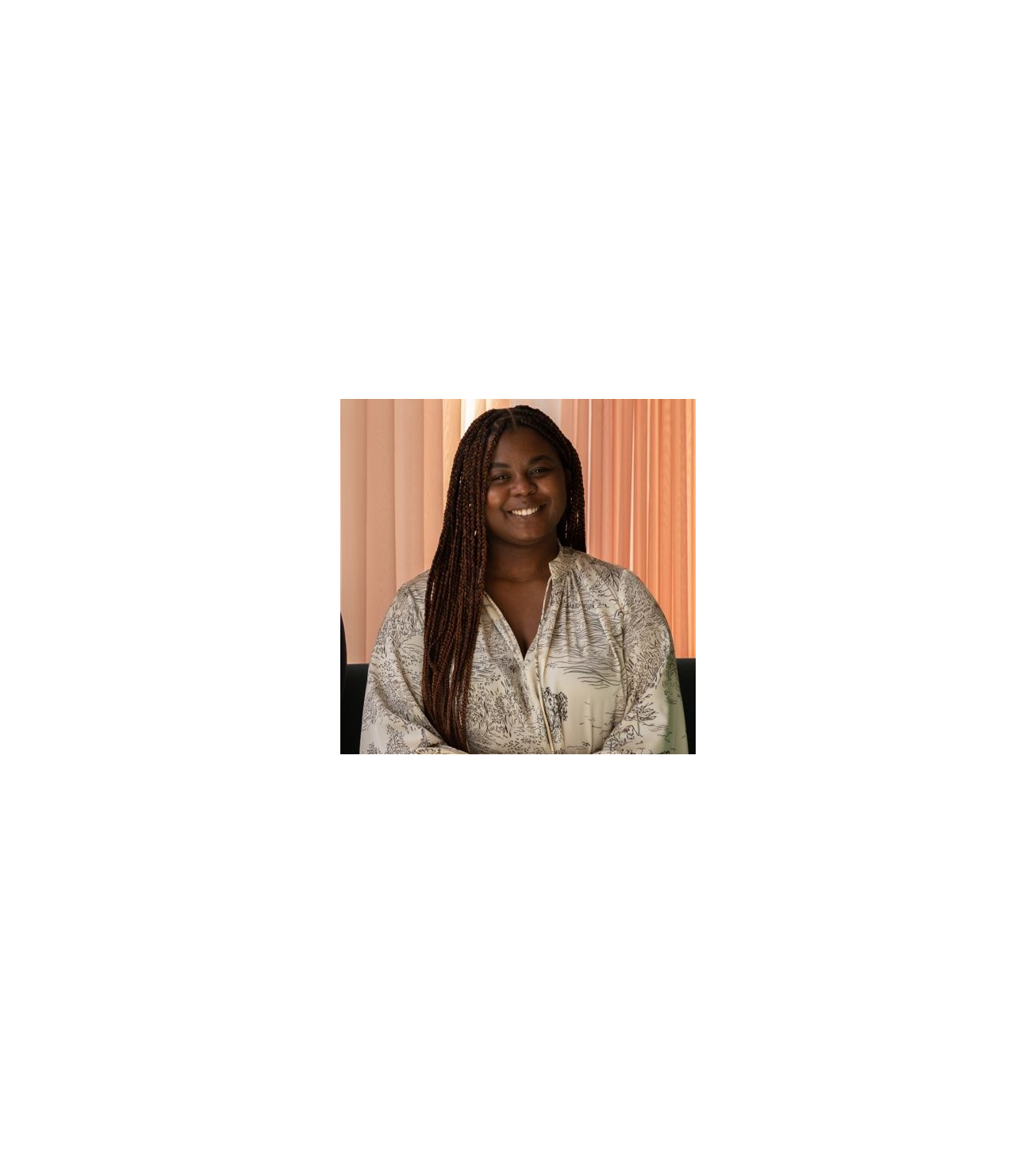 Senior Workplace Manager

Becca Munroe
Becca Munroe, our Senior Workplace Manager, started her journey at Landsec in 2021. Critical to her decision to join us was the strength of our flexible office product Myo.
'As customers become more particular about the quality of space they work in, I wanted to be part of shaping a product for an industry leader with high quality stock.'
Becca also aligns with our purpose and values, which shapes the way she approaches work life. 'I align the most with the Landsec purpose 'Realising Potential'. As a black woman in the real estate industry I think it's so important to be making a conscious effort to bring underrepresented groups to the table. Our Landsec Futures fund will help to do this and also help our customers to see the impact they can have. It's a really powerful opportunity for us to make a difference.'
The opportunity to make a difference is something that is close to Becca's heart. With volunteering a big part of our culture, she's been able to lead on partnering with 20/20 Change at Myo – a youth empowerment organisation focusing on helping young people realise their potential and support them into the world of work. 'At Myo we host 20/20's quarterly job fairs which sees employees from across London advertise their roles and run employability workshops for young people,' Becca says.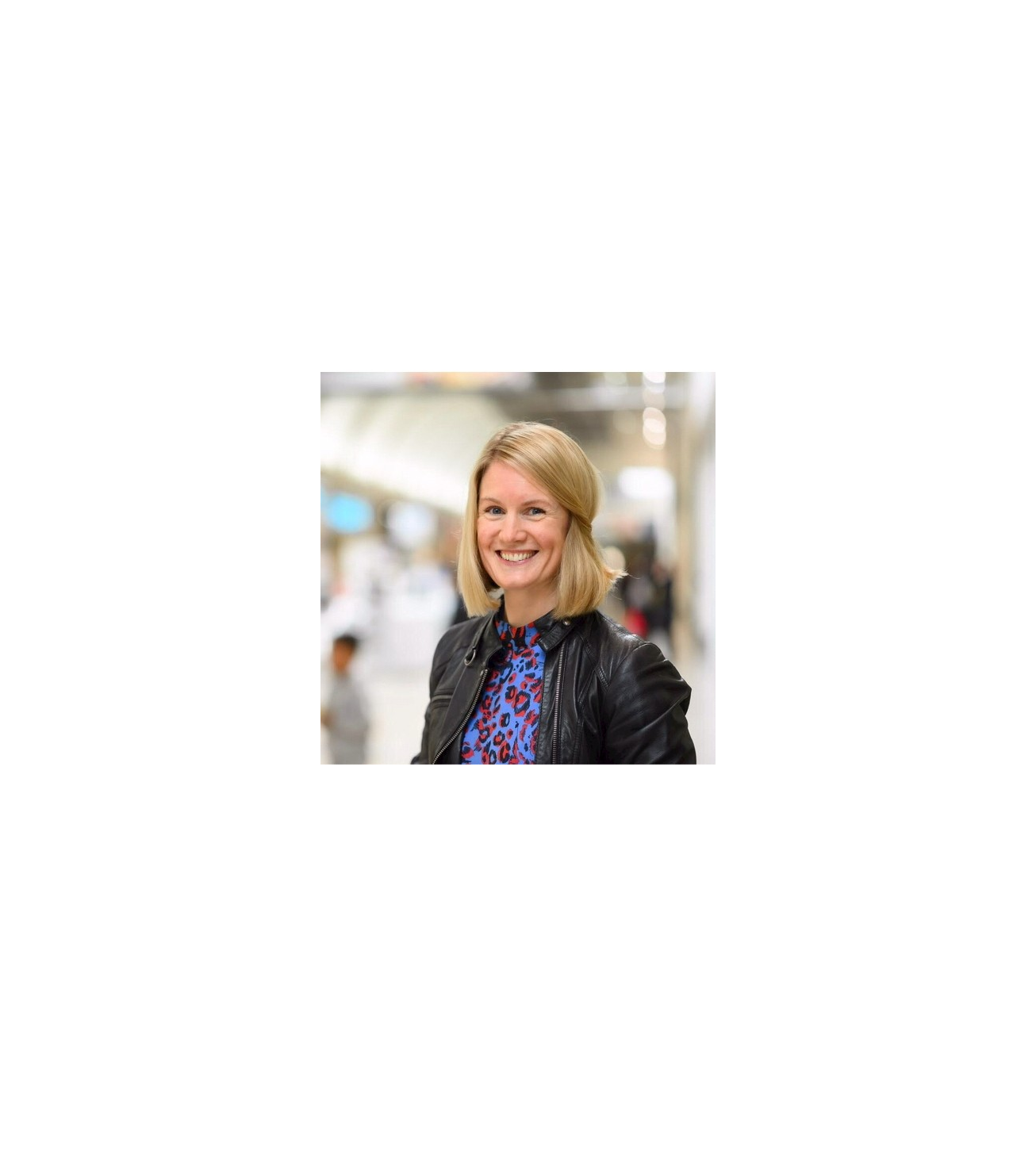 Portfolio Director

Zoe Gilligan
Zoe Gilligan joined us in 2016 as Portfolio Manager, and has since progressed to the role of Portfolio Director.
Building a better future for our communities and maintaining a good work-life balance are two factors that have always been important to her – especially since having children. 'We owe it to our future generations to ensure that we are doing everything in our power to protect the beautiful world,' she says. 'Being part of a company that is so passionate about making a difference has become even more important since having children. I want them to enjoy what the environment and the wider world has to offer.'
For Zoe, one of the deciding factors in joining Landsec was our flexible working policy, which enabled her to spend more time with her young children in their formative years. 'I joined as a Portfolio Manager working 4 days a week and had flexible hours to enable me to get back for bath and story time,' she says.
Our purpose – creating sustainable places, connecting communities, and realising potential – resonates with Zoe in how she approaches both work and life. 'Being part of a community will often make you realise your potential and bring out the best in people.'
Zoe brings out the best in people as she works with us, and this was especially evident as she participated in coaching and mentoring programmes. 'I was recently part of the Circl Coaching programme and developed a great relationship with my mentee who I am still in contact with. Being a coach and a mentor are extremely rewarding, I am always so proud to watch people develop and reach their goals.'
Currently, she's working on a 6-month youth engagement programme at Cardinal Place, where she and her team engaged with a number of young people to help reshape the public realm in Victoria. 'It has allowed us to develop a deeper connection with our community and given those young people exposure to the real estate sector,' she says. 'The project has been very rewarding and supports our desire to create sustainable places whilst connecting communities and realising potential.'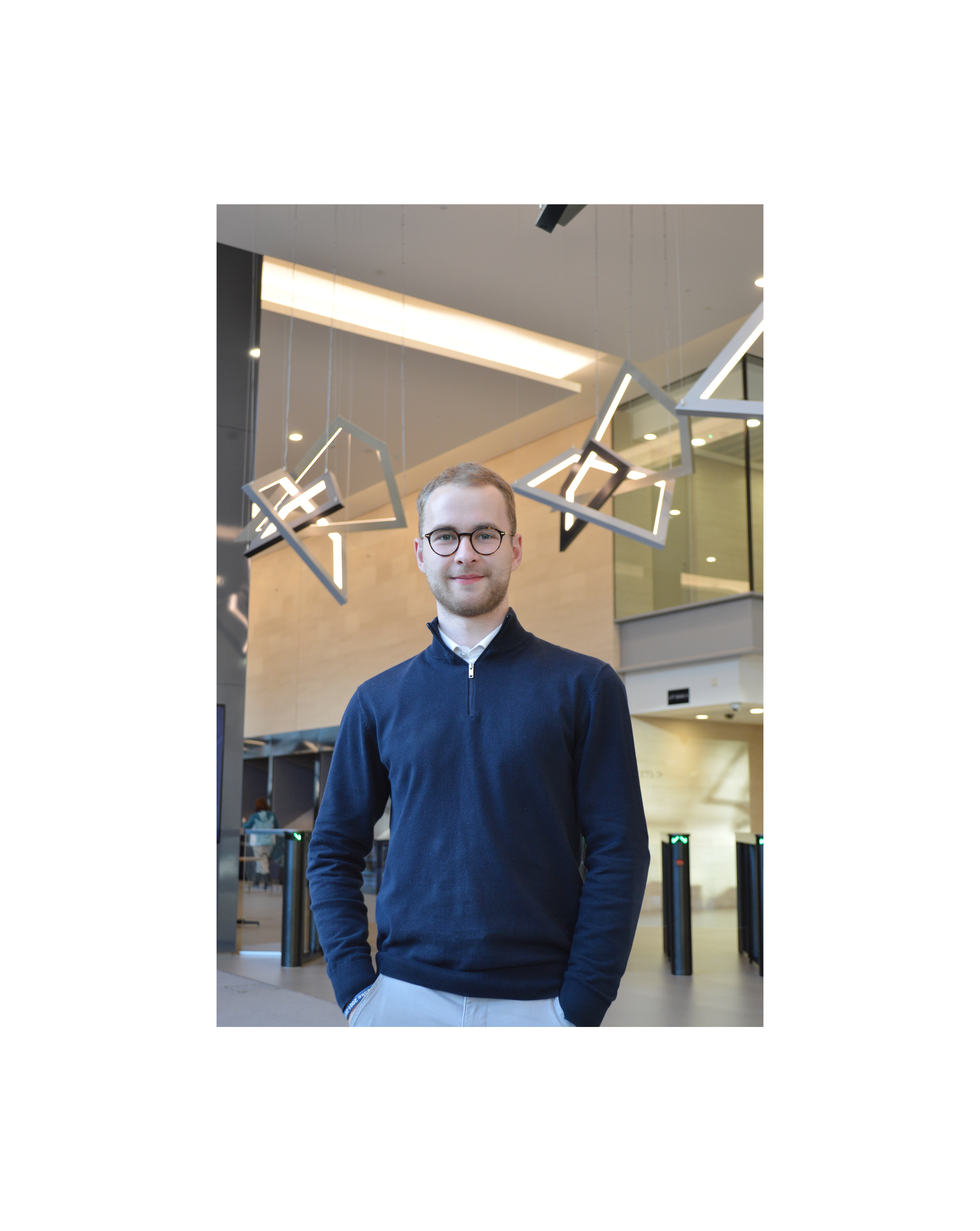 Junior Project Manager

Ollie Leggett
Ollie Leggett joined Landsec through the Landsec Academy Apprenticeship scheme, supporting various teams across the business while working towards a Business Analysis qualification.
He is currently working within the Social Sustainability team as a Junior Project Manager, after moving into Change and Project Management and achieving his PRINCE2 Foundation qualification.
Sustainability is a particularly important value to Ollie, working within a team that focuses on that element of the Landsec purpose. 'Landsec takes huge steps towards sustainability and helps its employees to do so too with initiatives like the four paid volunteering days a year,' he says. 'Time is often seen as one of the barriers to being more sustainable, so having these days means we can spend time supporting causes we care about.'
Ollie has taken advantage of this volunteering incentive, which enables him to support the Construction Youth Trust, talking to young people about his experiences of being an apprentice and encouraging entry to the industry. 'It was great for me to be able to express the benefits of an apprenticeship, especially since university is spoken about much more commonly, meaning young people don't always know about alternative routes.'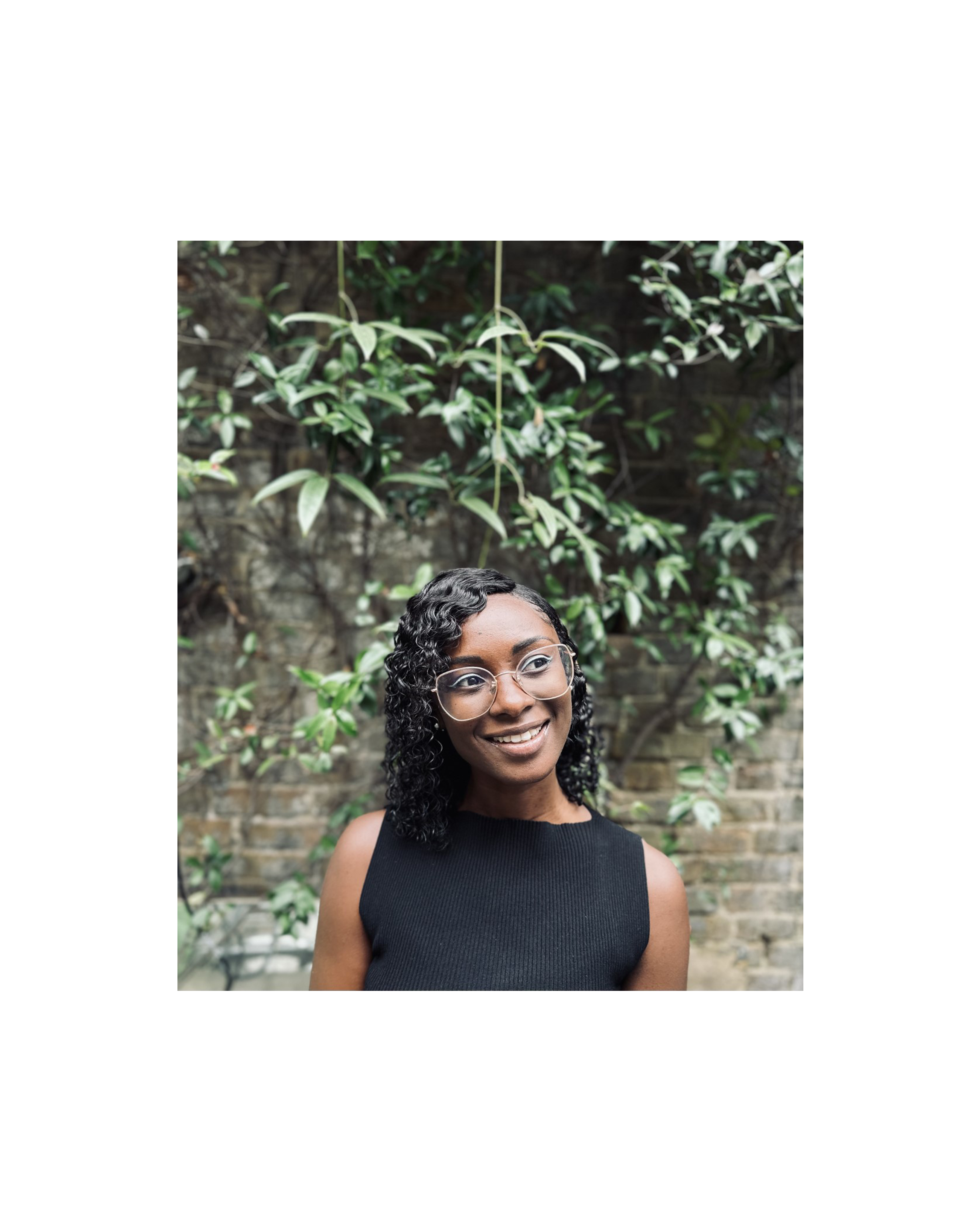 Customer Propositions Director

Georgie Manly
Georgie Manly joined Landsec in 2020 as a Customer Experience Designer, working across Workplace, then Retail, and was promoted to Customer Propositions Director this year.

From the very beginning of her journey at Landsec, she was impressed with the way her colleagues and senior stakeholders allowed everyone room to grow, progress their careers, explore different areas of expertise, and make an impact.

'This knowledge gave me the confidence that I was not just a number, but instead someone who can make profound change and develop my career'.

And make change she has.

From being the chair of the Diaspora Network, which highlights colleagues who are from ethnic backgrounds, to creating new spaces and better destinations for guests in her current role, Georgie relates most to the 'realising potential' element of the Landsec purpose.

'Not only is it important for talented, ethnically diverse individuals to be seen and heard, but their expertise should positively impact decision making. With this role, I'm also able to ensure that voices of communities we serve, who are also ethnically diverse, are heard and listened to so we can create authentic spaces that positively serve everyone in them,' she says.

Realising potential at Landsec involves customer centricity, something that Georgie puts at the heart of all her decision making. 'When our customers succeed, we truly succeed', she says.

'I believe everyone and everything has potential. Looking beyond the surface and finding unique attributes is where opportunities start to unfold and when the magic starts to happen. As a creative, solving problems and creating new opportunities is what I do best.'