Monday 28 September – Friday 2 October is National Inclusion Week. It's about celebrating inclusion in all its forms and sharing and promoting inspiring inclusion practices and culture.
Here at Landsec we strongly value diversity and aim to be an inclusive employer. This year we published our first diversity report, which sets out our objectives in this area. We strive to attract, retain, and promote employees from all backgrounds, regardless of their age, disability, gender, race, religion or sexuality.

We recognise that our sector still has work to do in fully embracing diversity and inclusion and is not representative of the diverse communities we serve. We also know that the senior levels of our business are not reflective of the community and are not where they should be, and we're working hard to address this.

Our strategy for diversity and inclusion is focused on four key areas: 
1) Build and maintain a diverse workforce and talent pipeline
Ensure the recruitment process is fair, diverse and inclusive 
Build a diverse talent pipeline
Provide inclusive learning opportunities for all employees
2) Embed inclusive behaviours and values into our culture
Support line managers to embed inclusive behaviours
Promote inclusive network events
Promote work life balance and wellbeing
3) Provide inclusive services for our customers
Inclusive and accessible design
Inclusive policies, procurement and practices
Supplier diversity
Wellbeing
4) Build an inclusive employer brand
Host and attend events that promote Landsec as an inclusive employer and customer brand so we can play our part in demonstrating the industry is a welcoming place for all
Enter appropriate industry awards/benchmarks
To hold us accountable for these actions, we've created a diversity and inclusion steering group, Landsec Includes, which oversees the development and delivery of our diversity and inclusion strategy and is made up of key senior stakeholders across the business as well as the leads from our affinity networks (BAME, LGBT+, Women's and Disability & Wellbeing). 
Our commitment to diversity
Our CEO, Mark Allan, has signed up to the Real Estate Balance CEO Commitments for Diversity. This encourages accountability across our sector and helps to formalise the work we're doing around inclusion. 
The CEO commitments cover a number of areas including visibly demonstrating a business case for diversity, effectively gathering diversity data and tracking progress, insisting on diverse recruitment, performance assessment, promotional and speaking opportunities, and promoting diversity amongst peers within and beyond the organisation.
We are also signed up to the 30% club. The 30% Club is a global campaign led by Chairs and CEOs taking action to increase gender diversity at board and senior management levels. 
Of course, a CEO can only successfully deliver against these commitments with the support of the whole organisation, which must be similarly focused on diversity and inclusion. Earlier this year we spoke to some of our people about what they're doing to drive gender diversity in particular, which you can read here.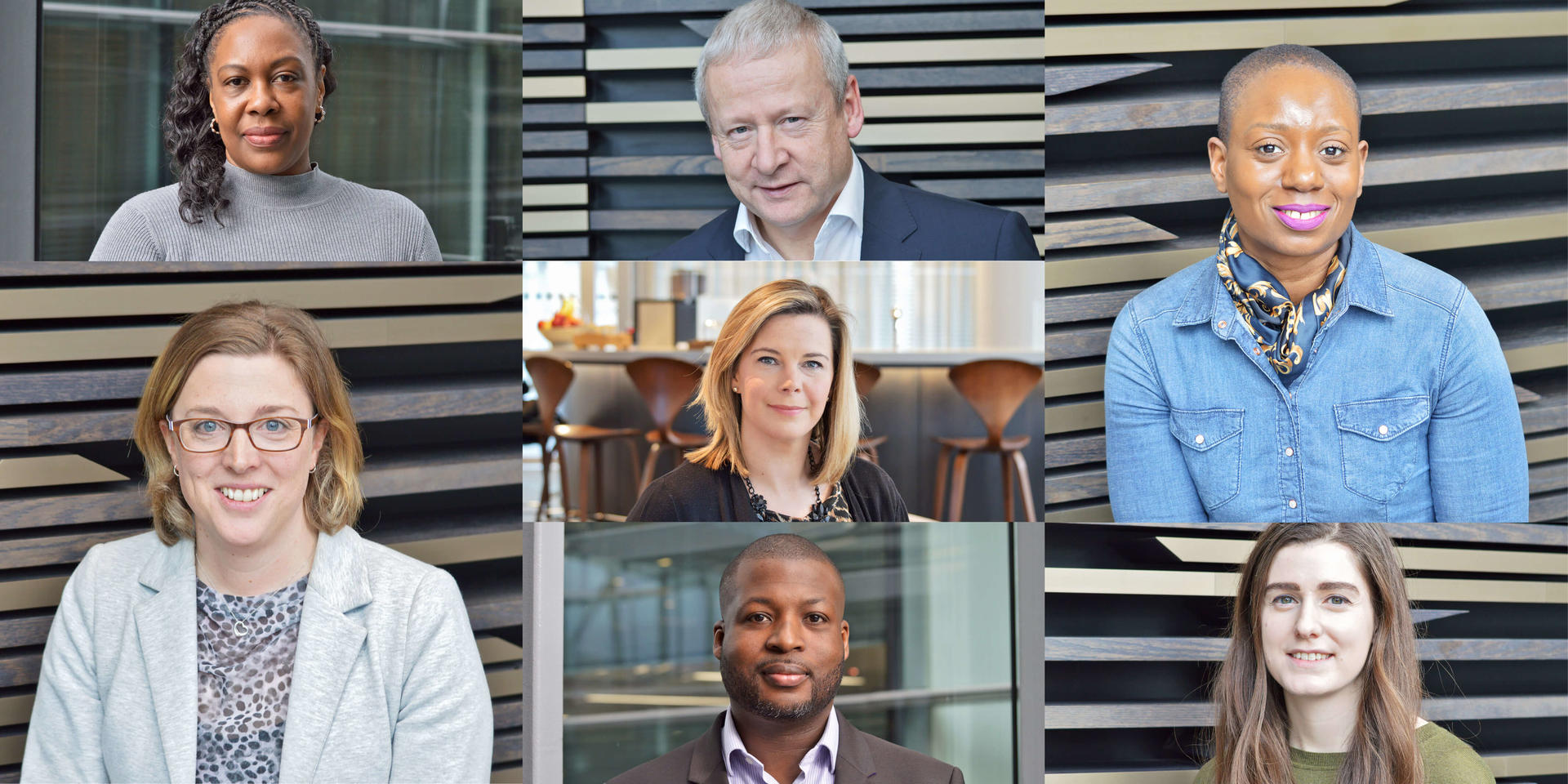 Below are some more of the measures and activities we're already engaging in to promote diversity amongst our colleagues and support the commitments outlined above:
Using data to guide our priorities
For the past three years we've proactively reported our gender pay gap data, and our figures for 2020 are already live. Our 2020 median gap has narrowed but our mean gap has increased, and we were disappointed to see it widen. As a result, we've analysed our figures in depth and identified actions we can take to improve them, holding a round table discussion with colleagues as part of this. You can read more in our 2020 report.  
 
Our HR system, Workday, also allows us to build diversity into our processes; decisions about promotions, pay, internal moves and recruitment are all taken with the support from data and insight from the system.
Changing and challenging mindsets
We're committed to empowering our colleagues to challenge bias in themselves and others, and to take a zero-tolerance approach to discrimination in all our office and retail spaces.
Our line managers have all completed inclusive leadership training, which encompasses recognising bias, using inclusive leadership principles to role model inclusive behaviours and action planning to create an inclusive organisational culture. 
A number of c-suite and senior leaders are also sponsors of our affinity networks, which helps drive inclusion right from the top and encourages interaction with a diverse range of colleagues. This includes our CEO sponsoring the disability and wellbeing network, Hand in Hand. We're also planning to offer our colleagues the opportunity to reverse mentor our senior management team, which will enable them to improve their understanding of the perspectives and lived experiences of a broad range of our colleagues.
 
Insisting on diversity everywhere
From recruitment and promotions to panels and shortlists, we're committed to insisting on diversity.
Our recruitment agencies are committed to sourcing candidates from the widest pool of talent possible, and we hold them to account in delivering diverse and gender-balanced shortlists for all roles. For example we use gender-neutral language in job adverts and have broadened the channels we use for recruitment. Most recently we've been exploring the use of blind CVs (where names and gender references are removed). We'll continue to review and monitor the impact of this approach. 
We're also committed to organising panel events that are diverse and participating in external events that celebrate diversity. We partner with a number of external stakeholders that champion inclusion, such as Real Estate Balance, Freehold, ENEI, Stonewall and Purple to name but a few. 
 
We expect all our stakeholders to share Landsec's values and commitment to diversity and inclusion. We're in the process of developing our approach to ensure that this is being effectively monitored, and we've already reviewed our supplier onboarding survey to ensure we capture the current level of commitment to, and performance on, diversity and equality across our entire supplier base. This data will provide useful insights to build our supplier engagement strategy, identify opportunities for collaboration and ultimately help to cascade our diversity and inclusion work through our supplier base, thereby ensuring it is as impactful as possible. 
 
Mentioned above are just some of the actions we're taking to be the business we want to be – one that attracts and retains the best talent, one that works with and serves the communities around us, and one that our people are proud to work for. We must take focused, tangible actions, and we're committed to doing this at pace. 
 
Related downloads