Two degrees of sustainability: How science is helping us tackle the climate change challenge
The effects of climate change are all around us – 2016 was the hottest year on record; so was 2015; so was 2014. Increasing global temperatures show it's never been more important to act.
The progress Landsec has made over the past two years is commendable. They are one of the most engaged landlords M&S works with on sustainability and this is evident in their achievement of becoming the first real estate company globally to set a science based target."

Plan A Project Manager, Marks & Spencer
Two degrees and the Paris Agreement
First, some background. The historic United Nations Paris Agreement was first discussed in late 2015 and entered into force in November 2016. It's the first legally binding global deal on climate change and has been ratified by 148 countries.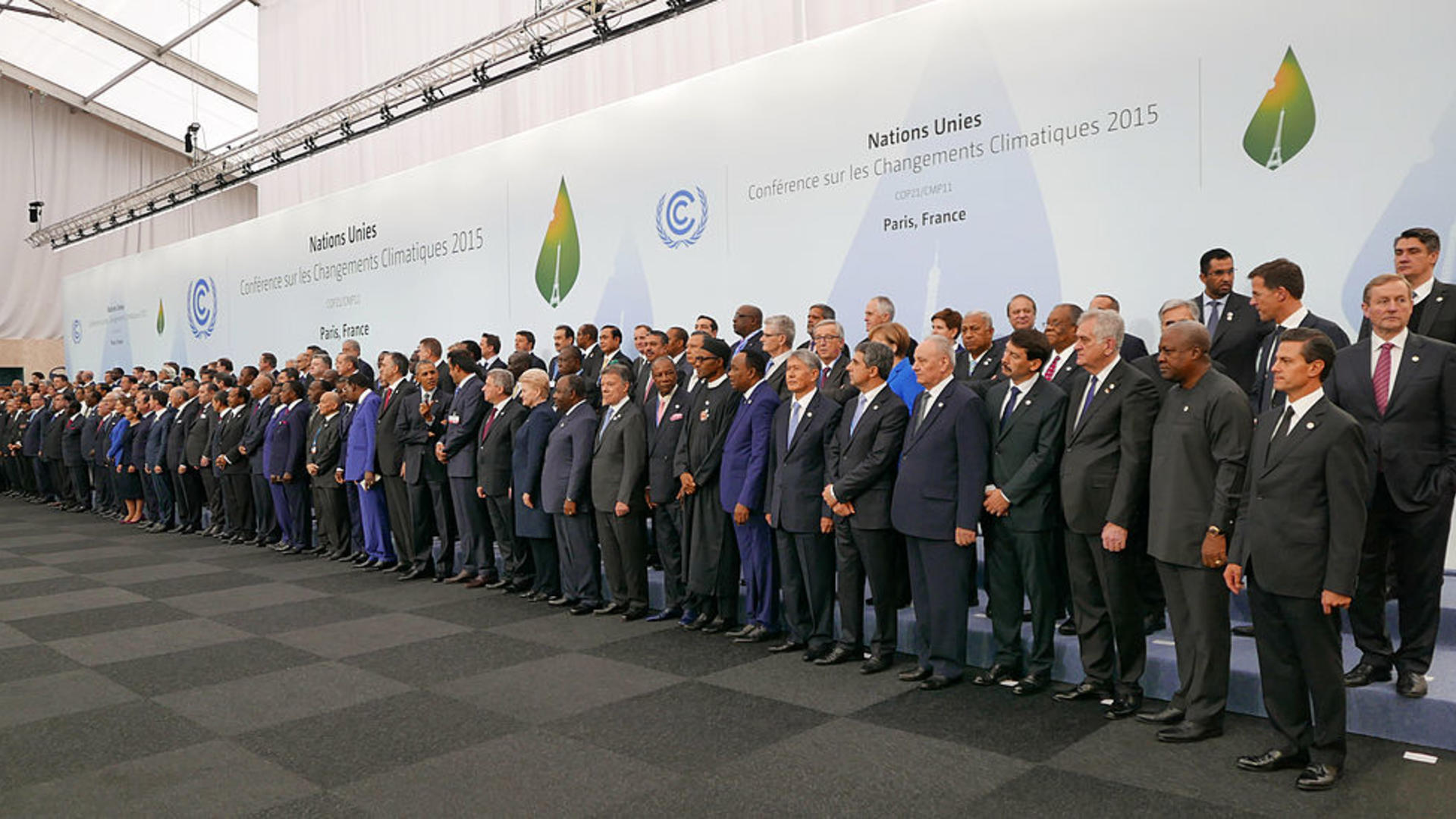 It was here that the two degree pledge was made; the first legally binding global deal on climate change. The agreement is based on the consensus of leading climate scientists that global warming should be limited to a rise of two degrees Celsius above pre-industrial levels, and ideally 1.5 degrees. Beyond two degrees, it's considered that global warming will become catastrophic – leading to rising sea levels, water shortages, crop failures, increased spread of disease and more social and economic instability.
I have never lost faith that the international community could rise to the climate challenge. Now I count on governments, and all sectors of society, to turn these commitments into urgent, decisive action."

Former UN Secretary-General
The Paris Agreement sends a powerful signal to the many thousands of cities, regions, businesses and citizens across the world already committed to climate action that their vision of a low-carbon, resilient future is now the chosen course for humanity this century."

Executive Secretary of the UN Framework Convention on Climate Change
To determine required reduction goals, companies need to gather information about activity levels, growth rates, energy  use and greenhouse gas emissions, and decide on a commitment period. It's a complicated process so we worked with the Carbon Trust on the calculations.
Once we'd established what our target should be, we discussed with our senior internal stakeholders how it could be achieved.  The support from all across the business was enormous.
 In December 2016, one year after the Paris Agreement, we had our goals approved by the Science Based Targets initiative. We became the first property company globally to achieve this, something we are extremely proud of.
We committed to reduce our carbon intensity (the amount of carbon dioxide emitted per m²) by 40% by 2030 compared to a 2013/2014 baseline, for properties that we've managed for at least two years. We've also committed to the same target for energy intensity (kilowatt hours used per m²). We have another, longer-term, ambition of an 80% reduction in carbon intensity by 2050 from that same baseline.
The road ahead
That's the plan. But how do we achieve it?
We're already making good progress. To date, we've reduced carbon intensity by 18.5% and energy intensity by 13.2%, mainly through savings in our energy consumption. 100% of electricity used in the sites we manage is renewable and 15% of gas comes from green sources.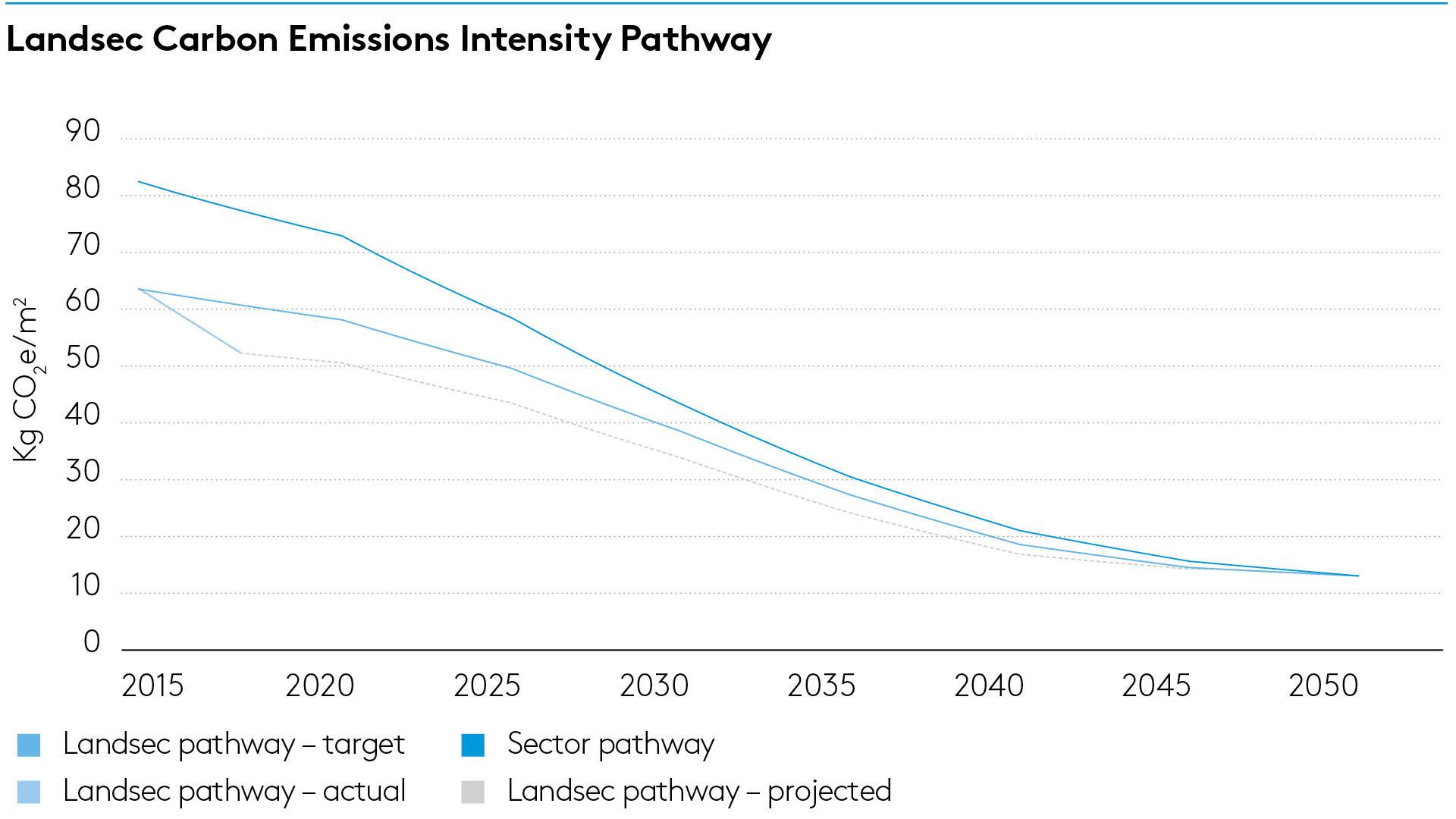 Supporting renewables like this helps the national grid become cleaner, reducing emissions in the long-term.
We've worked hard to develop an energy reduction plan for every asset in our portfolio. For example, we've tweaked our buildings' heating and cooling systems, so energy use is more efficient. We've also fine-tuned lighting controls in some of our buildings, such as shortening delays on time sensors to minimise unnecessary use. And LED lighting has been retrofitted throughout a number of our retail centres.
Our targets are also pushing us to think innovatively about how we design new buildings and what we can do for existing ones. For instance, we're investing in renewable technology, such as solar panels. This year, we are on track to deliver our largest installation to date,  a whopping 785 kWp solar PV system at White Rose, Leeds. We expect this to  provide 20% of the centre's electricity needs, saving carbon and reducing operating costs.
At Bluewater, Kent we've been able to turn off the air conditioning by switching to natural ventilation. The centre now consumes 13% less energy and £100,000 a year has been saved.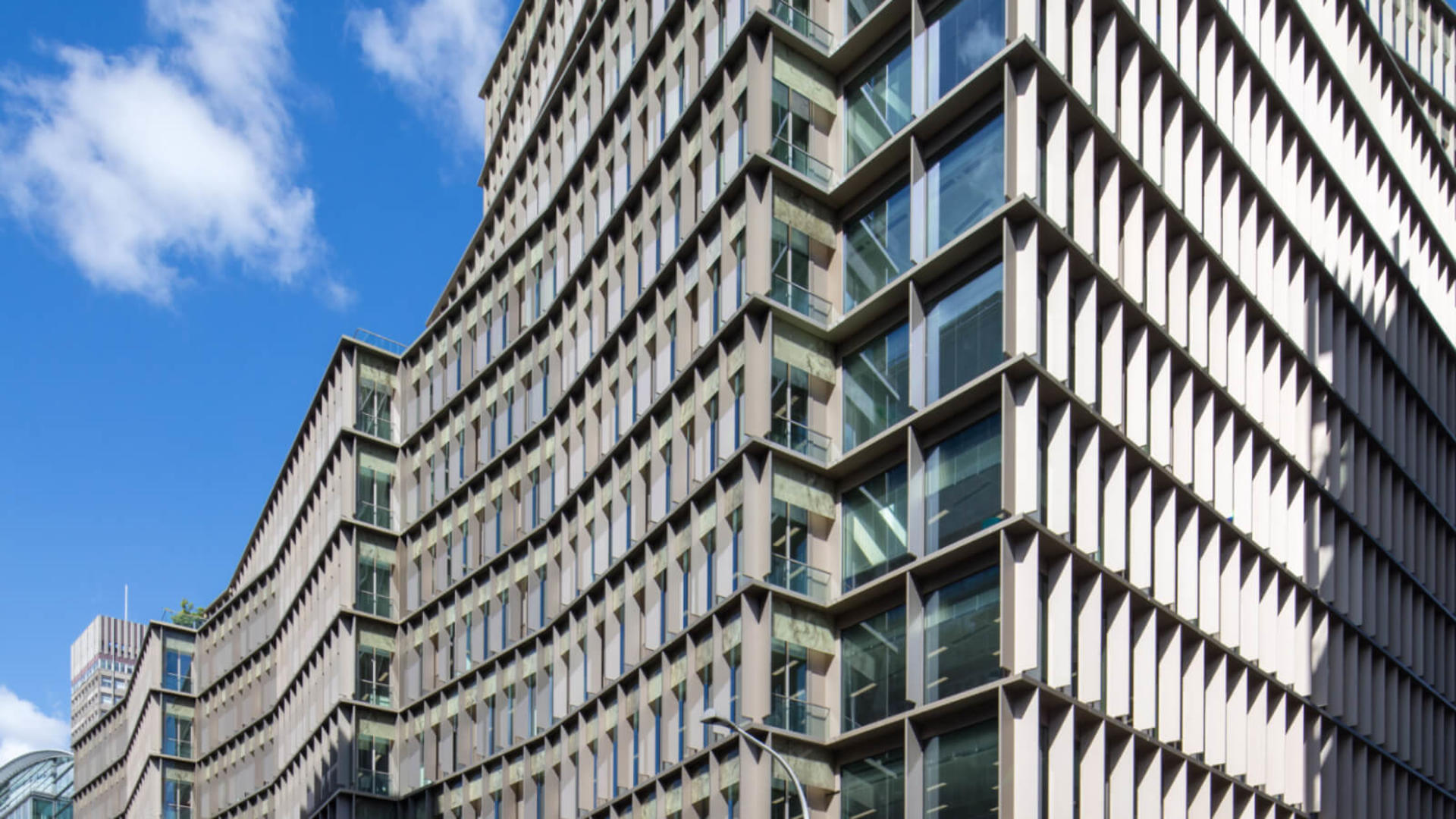 Landsec is showing great leadership within the global property industry, positioning itself to future-proof growth as the world transitions to a low-carbon economy.""

Technical Director of CDP and member of the Science Based Targets Initiative steering committee
Looking to the future
At the time of writing, 44 companies have had their targets approved by the Science Based Targets initiative. We were the first in our sector to go through the process but we are hopeful that many others will follow our lead.
We're proud of the work we've done in this area but, more than that, we are excited about the opportunities that lie ahead as we move towards a lower carbon economy.